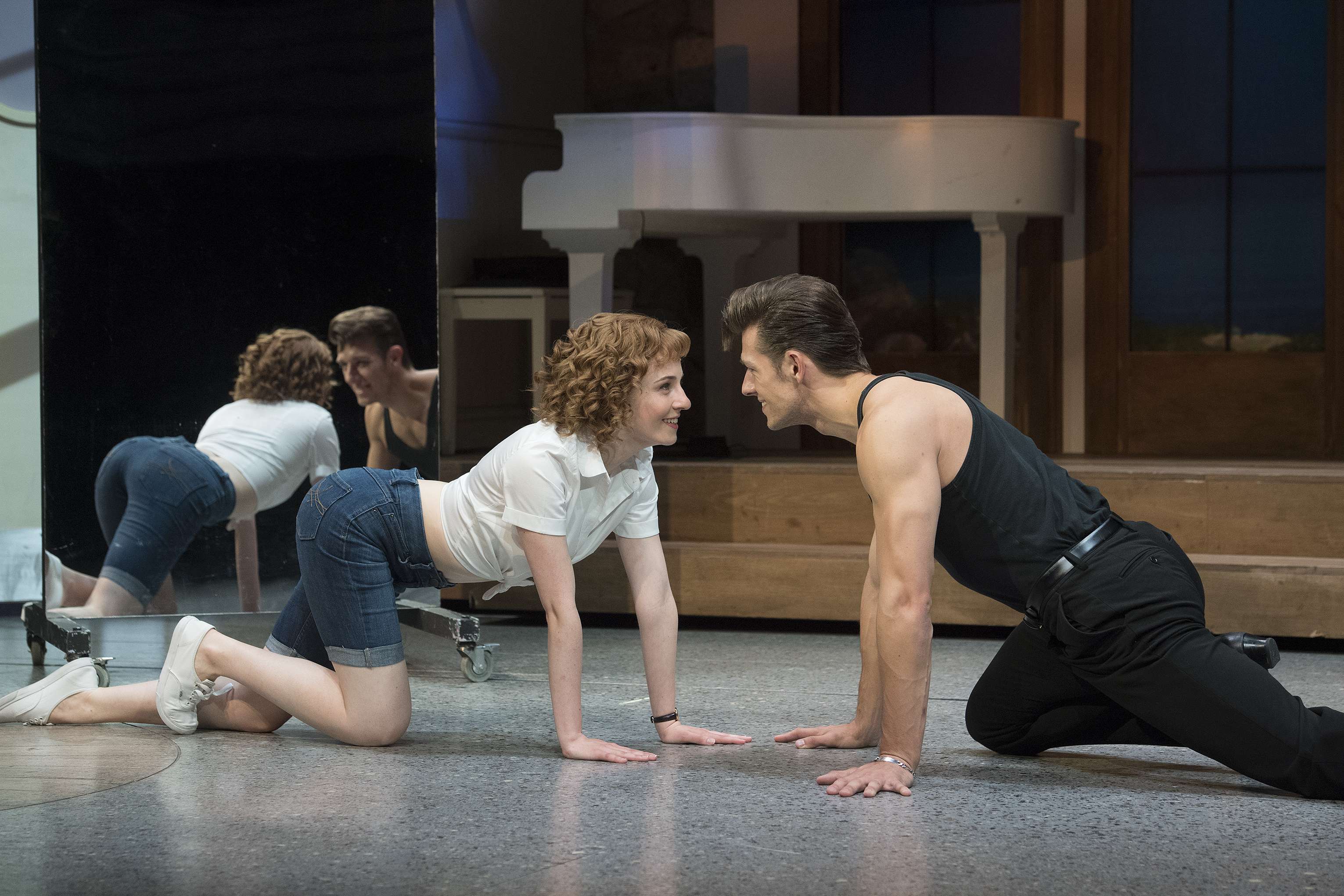 Dirty Dancing – The Classic Story On Stage Review
For those who are fans of the 1987 movie, the plot for Dirty Dancing will be no surprise. It's a classic coming of age story filled with hit songs, love and sensational dance moves. For those new to Dirty Dancing, 'It's the summer of 1963, and 17 year- old Frances 'Baby' Houseman is about to learn some major lessons in life as well as a thing or two about dancing. On holiday in New York's Catskill Mountains with her older sister and parents, she shows little interest in the resort activities, and instead discovers her own entertainment when she stumbles across an all-night dance party at the staff quarters. Mesmerised by the raunchy dance moves and the pounding rhythms, Baby can't wait to be part of the scene, especially when she catches sight of Johnny Castle the resort dance instructor. Her life is about to change forever as she is thrown in at the deep end as Johnny's leading lady both on-stage and off, and two fiercely independent young spirits from different worlds come together in what will be the most challenging and triumphant summer of their lives'.
With Lewis Griffiths and Katie Hartland as the two leads of Dirty Dancing – The Classic Story On Stage, the audience is taken back on a trip fueled with nostalgia and feel good fun. My friend and I were overly impressed with the sets, costumes, actors/actresses and phenomenal dance moves of the casts. It's not hard to see why the UK Tour of Dirty Dancing continues to go from strength and to strength and the demand for the production to return to London has been overwhelming. By the show's grand finale of the heart stopping '(I've Had) The Time Of My Life', the audience and myself were cheering and clapping along.
There was a few hiccups on opening night, including some technical issues with some microphone feedback and some of the set movement appeared a bit clunky. Unfortunately, it was the constant view of back stage we had, that distracted from the performance. We had fabulous seats in the dress circle, front and centre, yet there may have been a malfunction with the curtain as we could see all the happenings stage right with cast and crew running around doing their thing. It was that off-putting we informed theatre staff during interval, though there wasn't much they could do during the performance. Hopefully these little problems can be fixed in time for tomorrow's performance.
Forgetting the above minor details, I can't impress how fun this show was. While I'm sure to be struck down for what I'm about to say next, I actually enjoyed the stage show more than the original movie. I think this is down to the incredible talent of Katie Hartland. She's so charming, likeable and funny. Plus her chemistry with Lewis Griffiths is off the charts.
It'd be amiss if I didn't mention the vocal talents of Michael Kent, Jo Servi and Daniele Pobega who appeared to carry the show musically throughout the entire performance. Michael Kent's version of 'In The Still Of The Night' is something special. I also can't forget to mention Carlie Milner! Her dancing and stage presence was extraordinary. Dirty Dancing – The Classic Story On Stage is performing at the Phoenix Theatre in London until the 31st of December so hurry up and book your tickets now before you miss out. And remember… no one puts baby in a corner.
Reporter: Tegan LeBon
Twitter and Instragram: @toogs1
VENUE: PHOENIX THEATRE, CHARING CROSS ROAD, LONDON, WC2H 0JP
DATES: Tuesday 6 – Saturday 31 December 2016
GENERAL PERFORMANCE SCHEDULE: Tuesday – Thursday @ 7.30pm, Friday 5.30pm & 8.30pm, Saturday 2.30pm & 7.30pm (no show on Saturday 24 December)
CHRISTMAS & NYE SCHEDULE: Monday 26 December 7.30pm, Friday 30 December 5.30 & 8.30pm, Saturday 31 December 3.00pm
TICKETS £15 – £67.50 (£95 premiums)
BOOKING: 0844 871 7629 / www.atgtickets.com/phoenix
The tour continues throughout the UK until the 23rd of September. For more information and dates vist www.dirtydancingontour.com.
@ddonstage
#dirtydancing