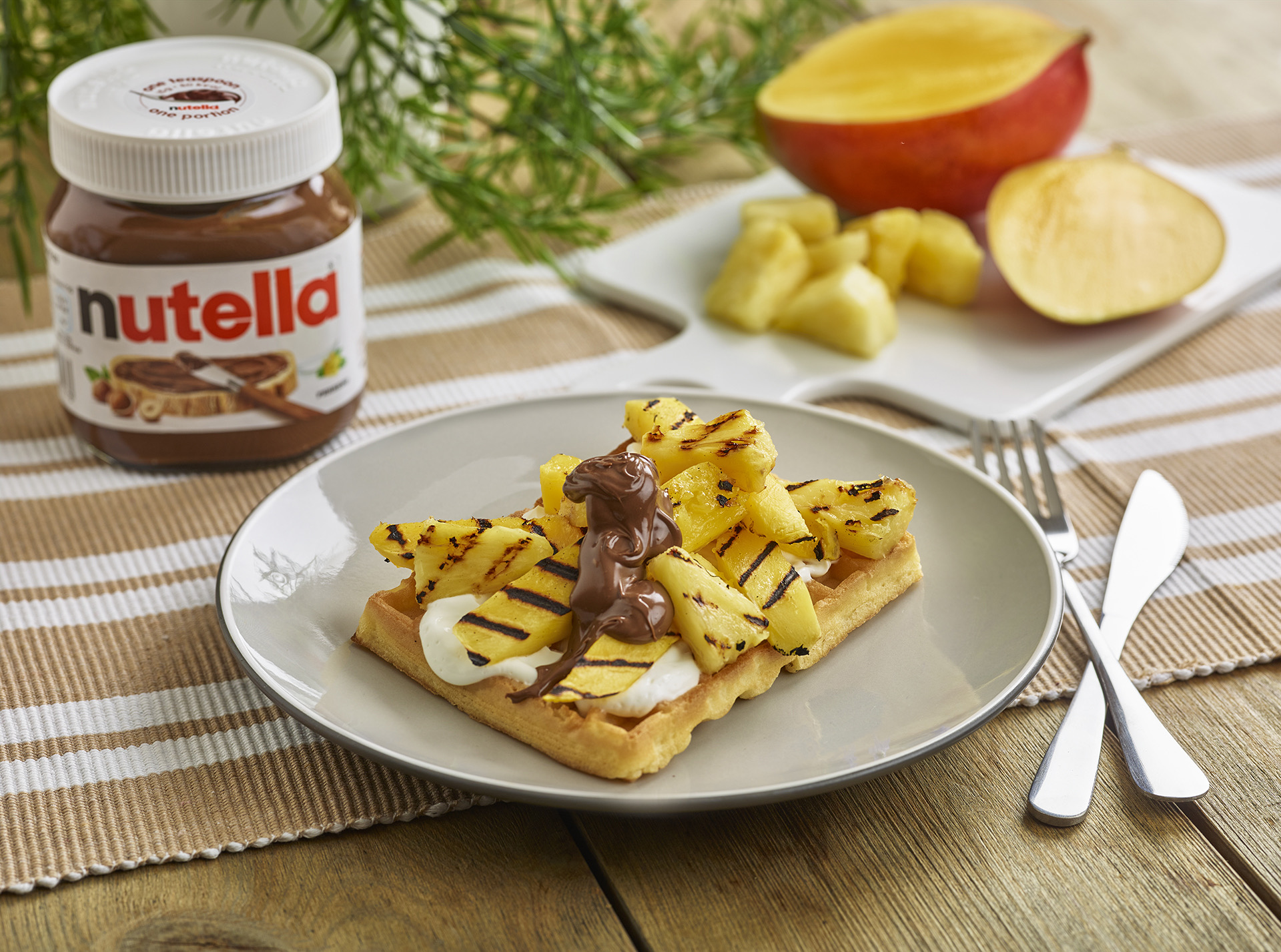 DISCOVER TASTE SENSATIONS FOR THE WHOLE FAMILY AS NUTELLA ANNOUNCES ITS HAPPY PORTION PARLOUR 
Dates: Thursday 25th August until Saturday 27th August
Location: Happy Portion Parlour, 59 Greek St, London W1D 3DZ
•
The e
xclusive
eatery
will
be
delighting fans with
an amazing array of
tasty breakfast
dishes throughout the day
,
all
with
a delicious
teaspoon
of
Nutella
•
This summer al
l Nutella fans will be welcome to
visit the Happy Portion Parlour to discover
some new
recipe
inspiration for
free
!
•
Nutella f
ans
from
across the UK
can win an all-expenses paid trip and
VIP
table
at the Happy Portion Parlour
for them and their family
This August, Nutella is showcasing the endless potential of their iconic spread with the launch of its pop-up experience, the 'Happy Portion Parlour' in Soho London.
Each delicious dish will showcase the creative ways in which aportion size of Nutella (one heaped teaspoon, 15g) can be used in breakfast dishes, helping to inspire fans to try different ways of enjoying Nutella – tailored to suit them.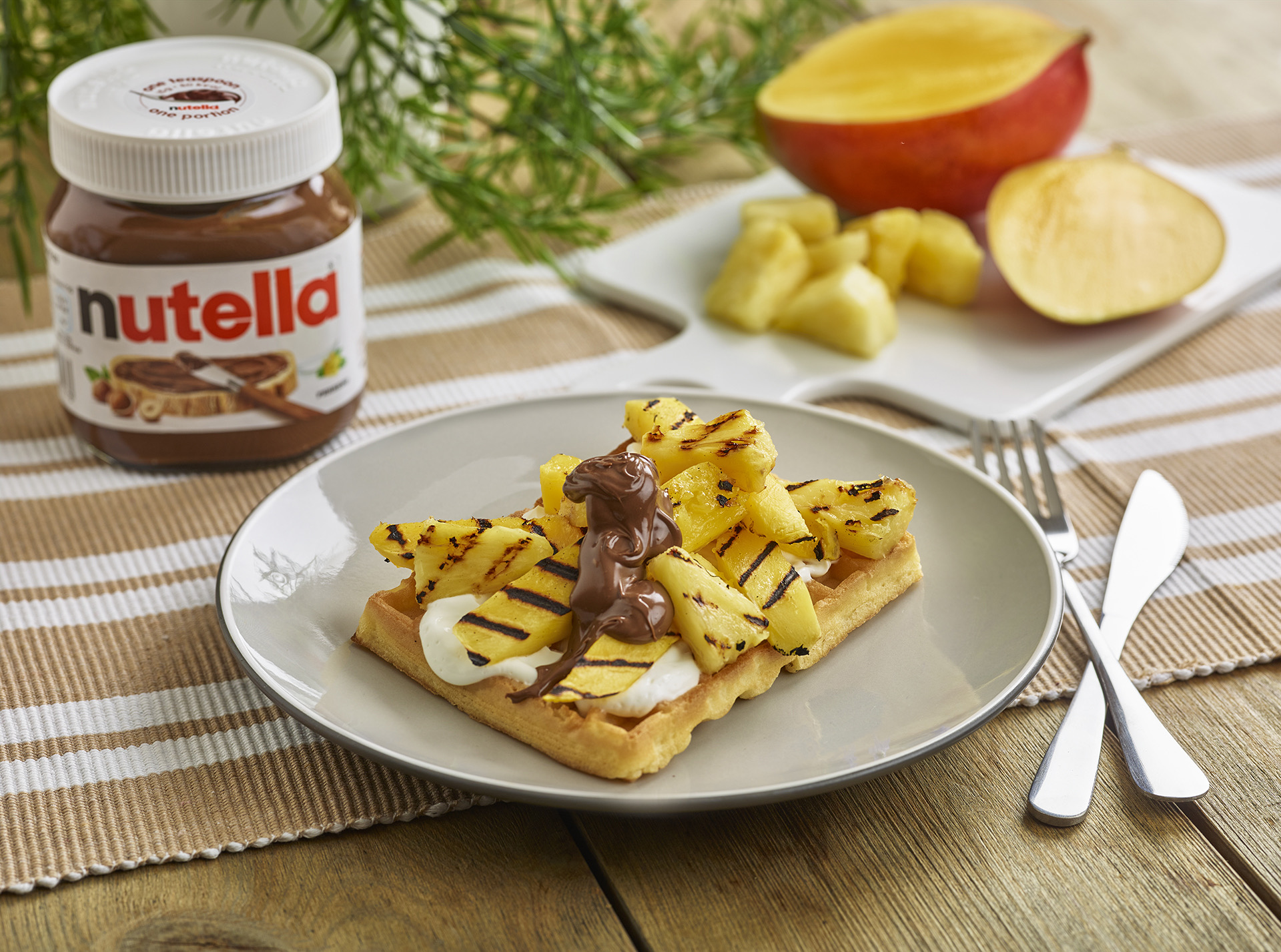 Already a firm family favourite in many UK households, Nutellahas curated its culinary experience to encourage everybody todiscover its versatility using one simple portion of the iconic spread. The Parlour will cater to fans of breakfast classics as well as those who fancy a contemporary- twist, serving everything from pancakes, to peach melba, to breakfast bruschetta, to ricotta and figs.
Booking slots are provided on a first come first served basis so to avoid disappointment, attendees are encouraged to book now https://www.eventbrite.com/e/nutella-happy-portion-parlour-tickets-395407573697. Each day there will also be limited spaces for walk ins to ensure fans have the chance to discover a world of Happy Portion breakfast possibilities.

James Stewart, Marketing Director for Nutella, Ferrero UK & Ireland said: "We can't wait to help spread some extra happiness this summer with the launch of our first ever Happy Portion Parlour. It's something that our fans can enjoy and see just how versatile a happy portion (one heaped teaspoon, 15g) of Nutella can be. We love exploring all the endless possibilities you can have with one teaspoon of Nutella and by inviting our fans to the Parlour, we hope we can inspire new breakfast offerings to re-create at home, and of course, enjoy at the parlour."
Helen Bond, Consultant dietitian who has helped create the Nutella Happy Portion recipes, says, "Breakfast is often said to be the most important meal of the day – and for good reason! But unfortunately, it's often repetitive that's why I've partnered with Nutella for the launch of its Happy Portion Parlour. In a busy lifestyle, it's often easy to opt for convenience over variety and these recipes are a great example of how you can enjoy Nutella in moderation. Just one heaped teaspoon (15g) of Nutella can add some va-va– voom to your breakfast and is a perfect partner to a wonderful array of delicious, nutritious and easy breakfast options."
To help spread smiles across the nation, Nutella will also be launching a social competition offering one family or a group of four friends the chance to win a trip to London including a one-night stay at the Double Tree by Hilton London Kensington, spending money and a table at the Happy Portion Parlour. Keep your eyes out on @nutellauk Instagram page for information.
The Happy Portion Parlour will be open from 25th August 2022 located in Greek Street, London. Opening times are 10am-3pm on Thursday and 9am – 3pm on Friday and Saturday. Book via the link here.