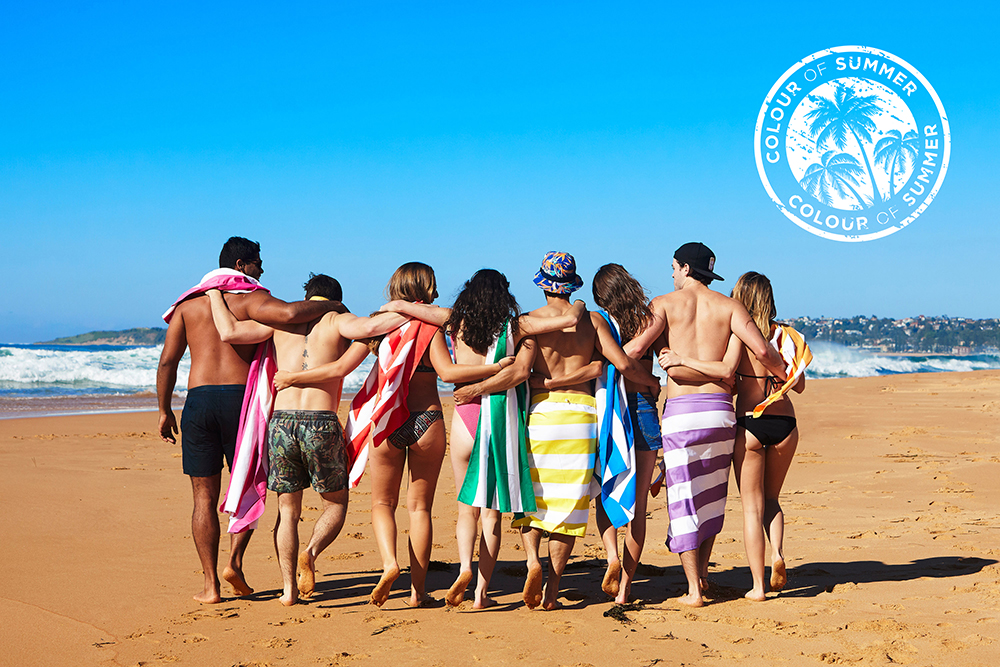 Dock & Bay's Colour of Summer Competition
We've reviewed Dock & Bay towels before (onin.london/dock-and-bay-towels) and loved them, which is why we're excited to announce this amazing competition. Dock & Bay are scrapping traditional models and launching a worldwide competition to find three pairs of best friends to be their next brand ambassadors. The lucky winners will be flown out for an ALL INCLUSIVE, week long stay in a dream villa in Bali, where they will take a starring role in the 'Colour of Summer' campaign.
Set in the picturesque rice paddies of Canggu, just a mile from the bustling hub of Seminyak, Dock & Bay have hired a stunning villa as the base for their campaign. You and a friend could spend the week in your own luxury room in the villa, with access to an​indoor TV room and bar​, an ​outdoor timber dining pavilion​, a ​humongous outdoor pool and plenty of ​lush gardens to wander, with ​all catering provided by a private chef​. The chosen ambassadors will get to take part in some of the most fantastic opportunities the island has to offer, from hiking ​and Instagram-worthy waterfalls​, to sunrise yoga in the mountains ​and plenty of water fights!
Dock & Bay's 'Colour of Summer' search opened on January 15​th​. You have until 10pm on the Thursday the 28th Of February 2018 to enter! You'll fly out in April, joining the winners, directors, a film crew, photographer, and two global influencers and their best friends (with a combined worldwide following close to 1 million).
All you have to do to be in with the chance to become one of of Dock & Bay's ambassadors is sign up with your best friend on Dock & Bay's website with your Instagram, Facebook, or Twitter and tell them about your most adventurous experience in less than 100 words. Entrants can live anywhere in the world, but must be over 18.
Entries close at 10pm on Thursday 28th February. www.dockandbay.com/colourofsummer
Website: www.dockandbay.com
Twitter: www.twitter.com/dock_and_bay
Instagram: www.instagram.com/dock_and_bay
Facebook: www.facebook.com/dockandbay