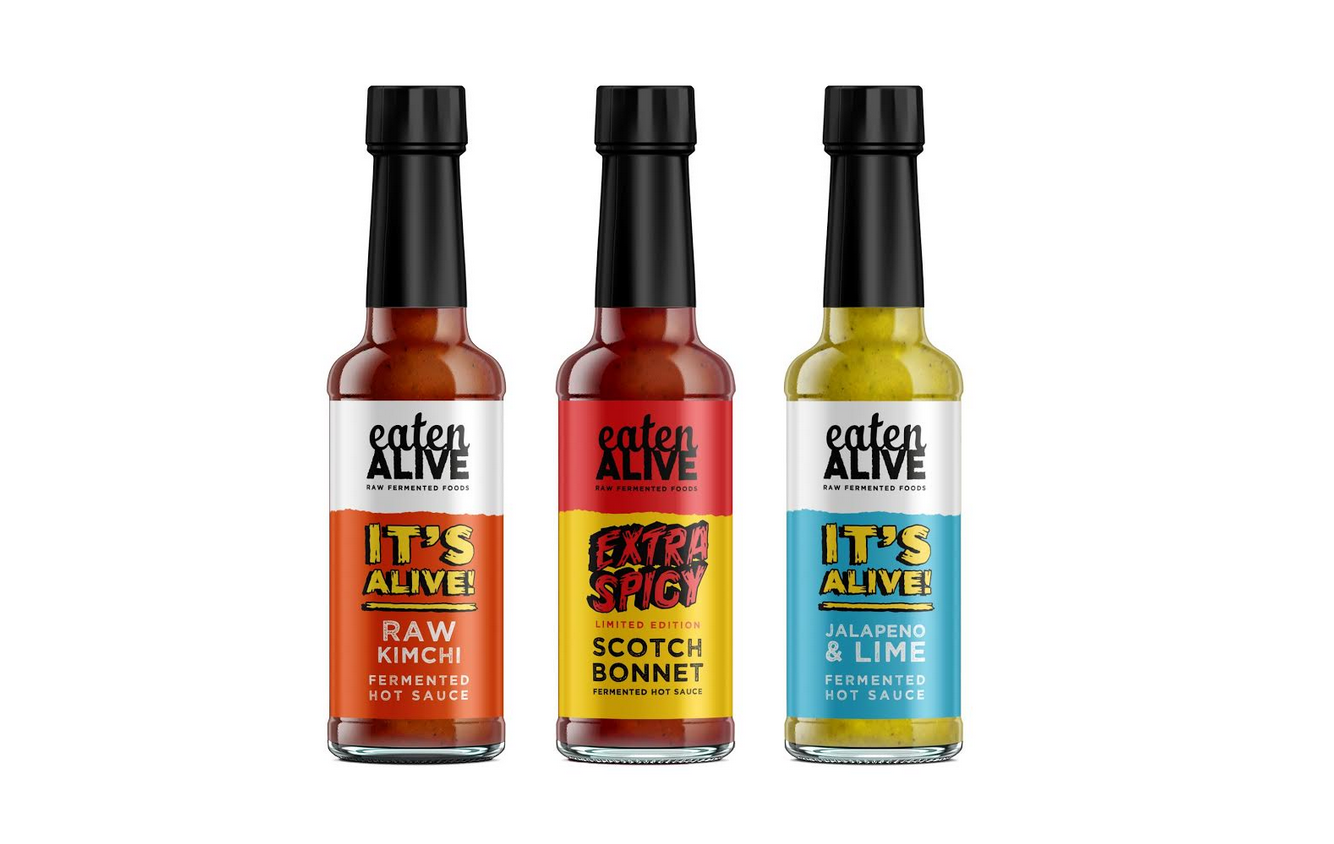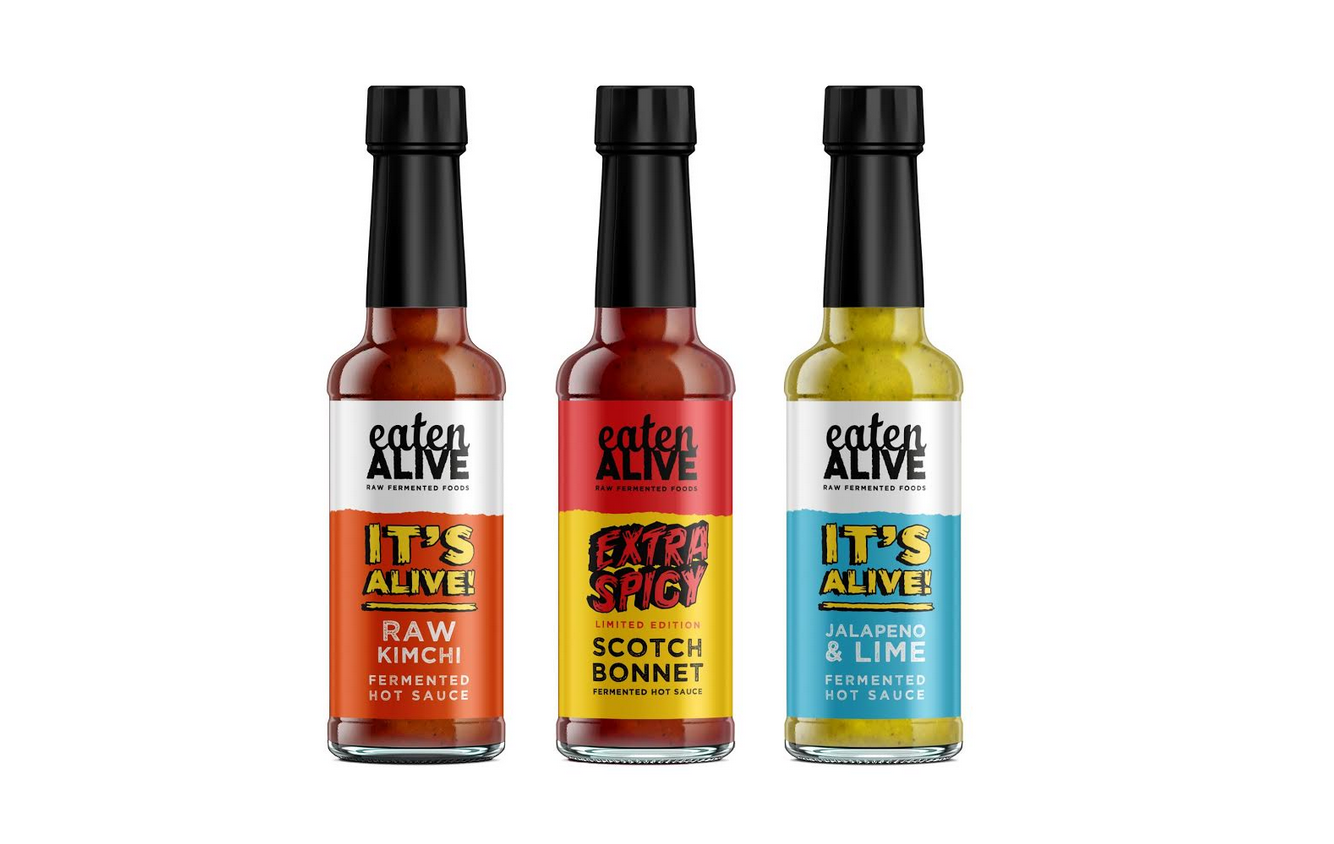 We all need to take care of our immune system, especially nowadays! Fermented food is fast becoming a way that may help boost the body's immune system. 
Former Michelin starred chefs Pat Bingley and Glyn Gordon, created the Award winning Eaten Alive, producing fermented foods such as delicious hot sauces, pickled ingredients, kimchi and pastes. 
Normally sold directly to restaurants, much to our delight they have now opened up the range to the public which can be bought directly through their online store. This launch comes hand in hand with a new range of sauces which we couldn't wait to get our hands on, don our aprons and pretend we were on saturday kitchen (other cooking shows are available)…

Lime and Jalapeno'
If you only had one green bottle standing on a wall, you would want it to be THIS. At £3.99 for 150ml this is one our favourites in the range The zingy, fresh condiment adds a tangy kick to your dishes. We tried it on a smashed avo and eggs in place of the usual hot sauce and it rocked. To be honest we've been putting it on everything from jerk chicken to cheese sandwiches.
A limey kick not enough for you we hear you say? You prefer your sauce with devil horns? Then the Extra Spicy Scotch Bonnet Sauce might just be for you. The fermented sauce has that signature scotch bonnet fruitiness and smokeyness of a hot sauce. Another great addition to the eggs. At £4.99 it's a pound extra for the additional fire but worth every penny. 
The Kimchi Hot sauce is a good choice for those already converted to the fermented food movement and kimchi lovers. Made with Classic Kimchi' and kimchi brined chillies, peppers and traditional gochgaru, at £4.99 this sauce is a delight.
Alongside the new range are some of eaten alive signature pickles and cooking sauces, from preserved lemon and turmeric paste to pickled purple carrots. 
A fan of carribean food, we had to give the vegan fermented jerk sauce a spin. Ok so we smeared it over chicken, and it was devine but added to vegetables or other meat alternatives this would make a delicious vegan dinner. The paste had real depth of flavour, something we have often failed to create with over the counter sauces. It has the hallmarks of a jerk, but with an extra layer added by the fermentation process and smoked ingredients.

We couldn't help adding some splashes of the lime and Jalepeno, and scotch bonnet hot sauces to the jerk to keep our mouths tingling.

And returning to our classic cheese sandwich, the addition of Eaten Alives fermented pickled cucumbers gave them that unmistakable gherkin flavour that we love, In fact, this is fast becoming the first of our eaten alive jars to empty. Try adding the pickled cucumbers to a burger….please, just try it.

Healthy guts or not, experimenting with ingredients is fun, and experimenting with eaten alive's range makes you feel rather chefy. We aren't done with this range yet. 
To view the full range, click here.
Written by Rick Hartley