Fentimans Lunch at Bourne & Hollingsworth
The start of the year doesn't have to be blue, but for most, it means a change in food habits. Gone are the mince pies, and evenings of Christmas party shenanigans and instead we are rooting for healthy food, sugar free treats and health motivated new year resolutions. 
And a lunch at The Garden Room in Bourne & Hollingsworth, was just the healthy treat needed to keep those New Years resolutions in check. With serotonin boosting lights, and the beautiful new reduced calorie "light" range of drinks from Fentimans, we had everything we needed to push through the last weeks of January.
The Garden room does exactly what it says on the tin, with beautiful greenery and plants filling the space, amazing views across London and floor to ceiling windows, light and plant power combine to make this place a very special location.
The light lunch consisted of a starter of cured salmon, with a delicious soft beetroot mousse, horseradish cream and watercress. It was beautifully light, and tasty.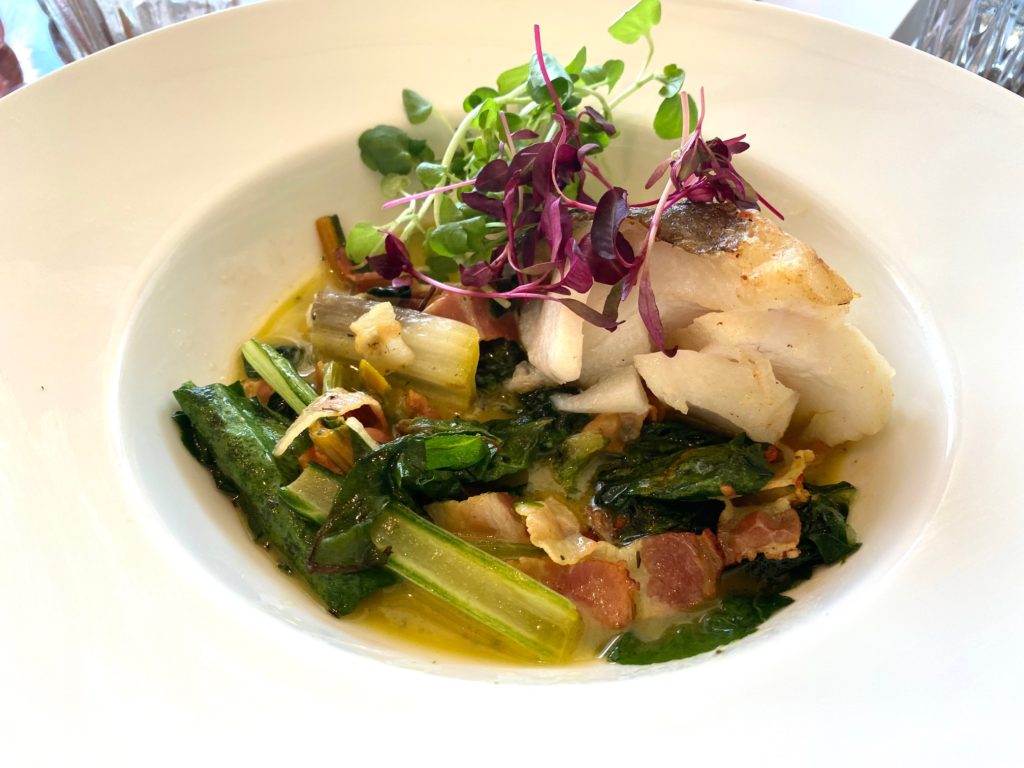 I had the Roasted Cornish Cod for the main, which came with a side of rainbow shard, in a light broth. Making it delicious yet healthy. My dining partner ate the Vegan Burger, which was one of the most impressive vegan burgers I've had. The cheeky side of fries were not quite as healthy as the rest of the menu but a warm welcome none the less. 
The Fentimans iconic Rose Lemonade made a refreshing accompaniment, and knowing it was the same taste with lower calories meant we were happy to try the full range. I was particularly taken with the Sparkling Raspberry, which worked perfectly with my dessert of Frozen berries, with warm white chocolate sauce (again a little naughty but earned with those healthy starters and mains).
The Garden Room and Fentimans have designed a great January menu to help you beat the blues and take you into February feeling that extra bit smug.
Website: bourneandhollingsworth.com | www.fentimans.com
Address: 10th Floor, 31 Charing Cross Road, London WCC2H 0LS
Written by Polly Robin