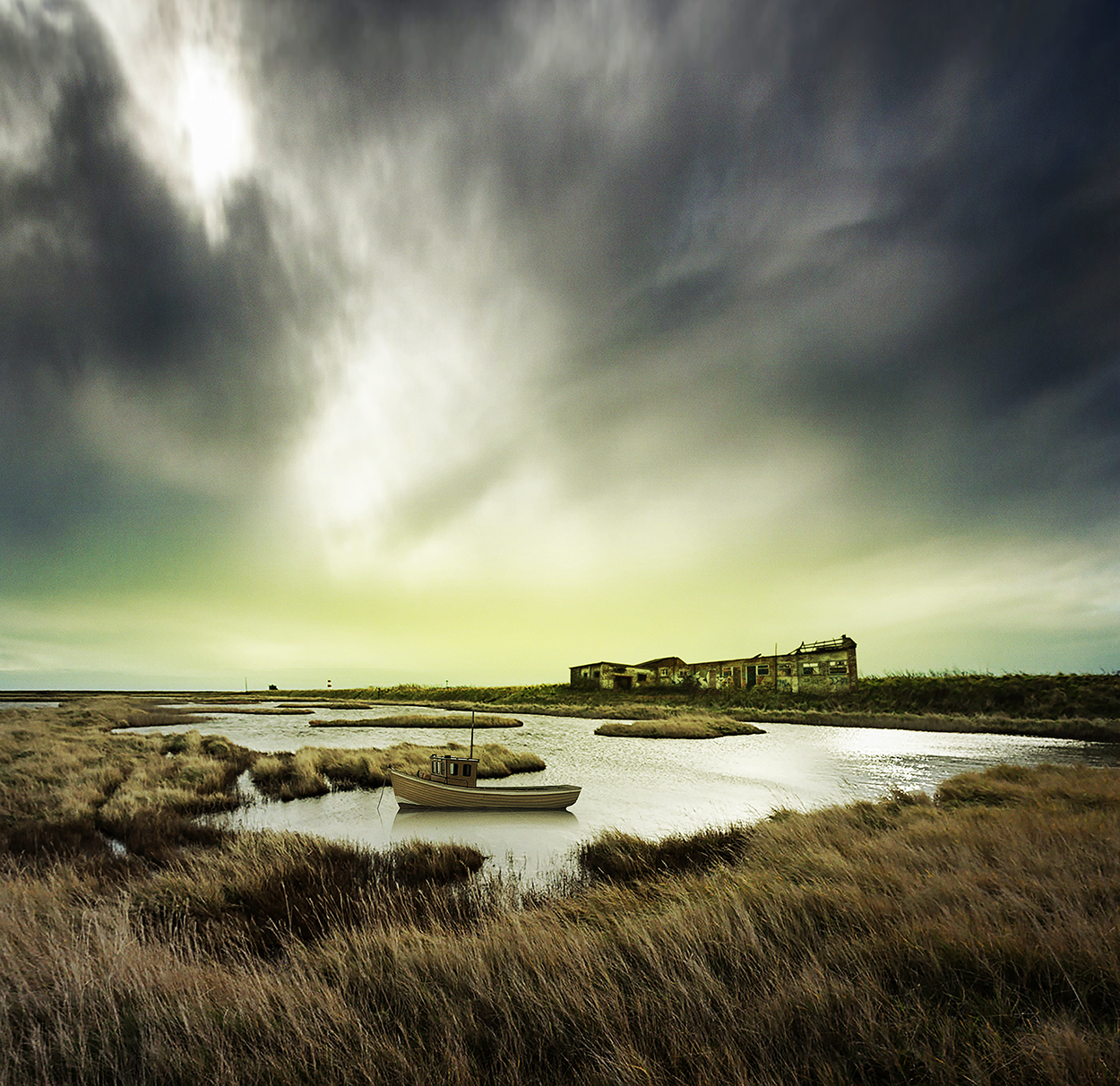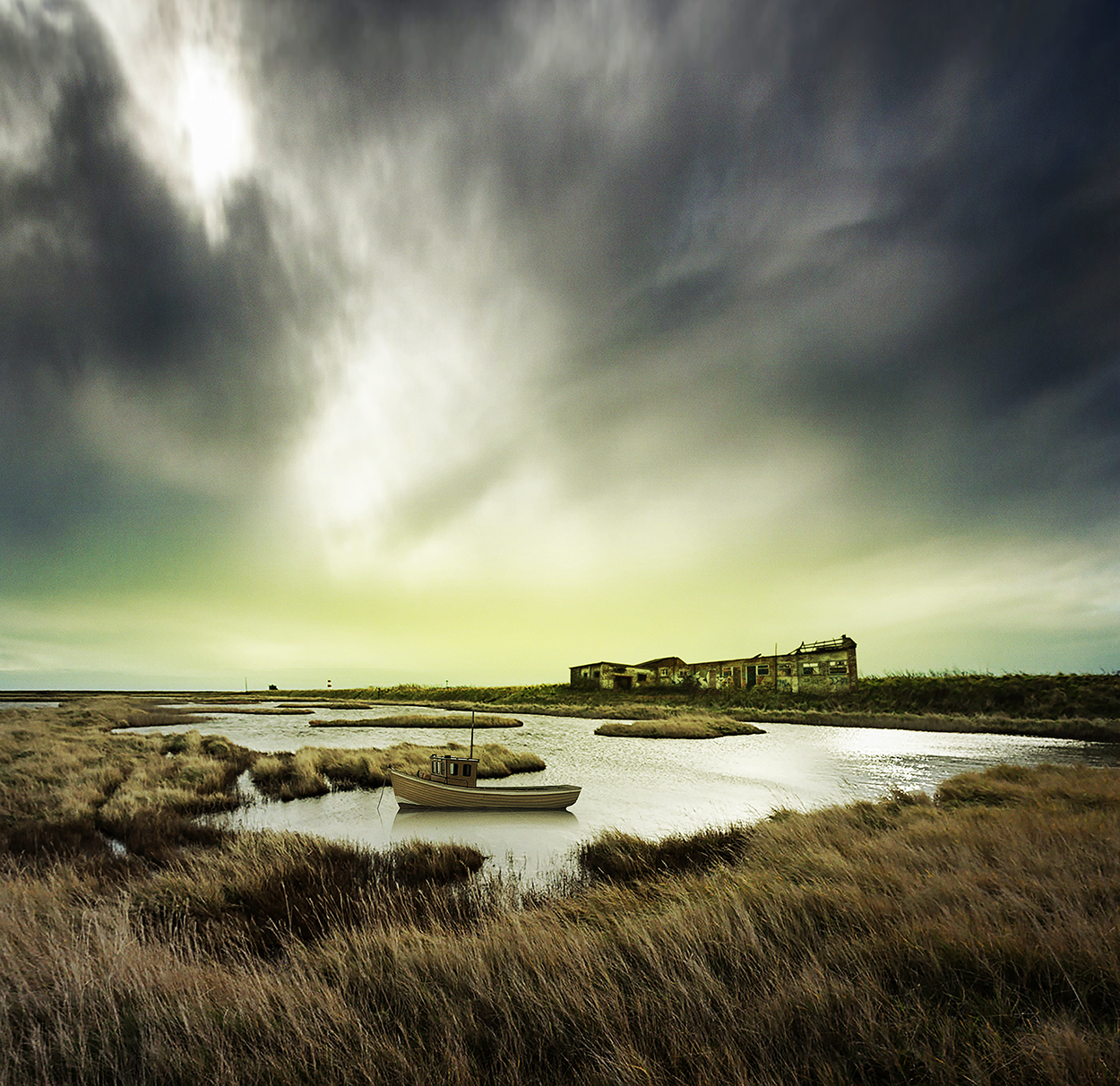 Fishskin Trousers opens at Park Theatre this week after a four-year hiatus.
George Warren in association with Park Theatre presents the production. Fishskin Trousers is written by Elizabeth Kuti and directed by Robert Price. The two have been long-term collaborators and have founded Lubkinfinds Theatre. Fishskin Trousers first premiered in 2013 at Finborough Theatre. The original cast of Brett Brown, Jessica Carroll and Eva Traynor return for this reprisal.  Matt Leavenhall also returns as the Lighting Designer and Price returns as director.
Fishskin Trousers tells the story of three people in three different centuries united by the mysteries of the island of Orford Ness, located on the Suffolk coast. We are transported back to the twelfth century where Mab gives an eyewitness account of the legend of the Wild Man of Orford Ness being caught in fisherman's nets. Next we jump 800+ years to 1973 at the time of the Cold War. Here Ben, an Australian scientist, is sent to fix the islands' radar system and hears strange sounds. Last, we visit 2003 where Mog, a teacher about to turn thirty is faced with a life-changing decision and finds herself compelled to return to her home town.
Emotionally charged issues such as life and death, loss and grief, regret and repentance are explored. Human connection and how lives are intertwined despite the passing of time is one of the themes. Another is human nature and how that has and has not changed throughout the centuries.
The Wild Man of Orford is indeed a legend from the time of King Henry II, and is noted in the chronicles of Ralph of Coggeshall, Essex in 1187. I can't say too much about the legend, as it would give away the plot for those of you who might see the play. No prior knowledge of this legend is needed to see the play. For those interested, yes, Orford Ness is an actual place with a military past from the Cold War era.
Just the power of words using East Anglia folklore, mythic imagery and storytelling are used to weave these three tales together and shows how language can take us on a journey. There are three truly unique perspectives using three distinct speech patterns: Suffolk dialect, humorous Aussie, and contemporary. Carrol's accent and the rhythms of speech help her embody the character of a servant maid in Medieval England. Brown had good comic timing and elicited the most laughs from the audience, though as the only male character much of his dialogue was about his mother and trying to win a girl and thus is set up for laughs. Traynor, using poetic like rhythms and body movements, conveys the despair of Mog wonderfully.
Each character in turn gives a monologue about their life. This is repeated in an anti-clockwise direction about four times which becomes rather repetitive. Each monologue chases the one before it and links in with those immediately before and after. Each person stayed only in their small section of the stage, each sitting and standing and moving forward and back slightly. Each actor remains on stage for the entirety of the play and when not speaking are frozen or may react if appropriate though not detracting attention away from the actor giving the monologue at that time. The actors look only at the audience until their stories cross when they look at each other.
Given the point is the power of language, the set was extremely simple with 3 blocks spaced in a circle, some fishing net and debris on the floor and a picture of soundwaves on the wall. The lighting changes subtlety except for towards the end, which is understandable given what occurs in the plot at this point.
A run time of 75 minutes with no interval helps to keep the sense of connection and time that are the themes throughout the play.
Performances run until 11th November. Tuesday to Saturday evenings at 19:45 with matinees available on Thursday and Sunday at 15:15. Tickets are at £10 for young patrons, £13 for a child (aged under 16), £16.50 for concession and £18 for standard adult tickets. Suitable for those aged 12 and over.
Website: www.parktheatre.co.uk
Address:
Park Theatre
Clifton Terrace
Finsbury Park
London
N4 3JP.
Phone: 020 7870 6876
Facebook: www..facebook.com/ParkTheatreLondon
Twitter: www.twitter.com/parktheatre
Instagram: www.instagram.com/theparktheatre
Written by Caitlin Neal