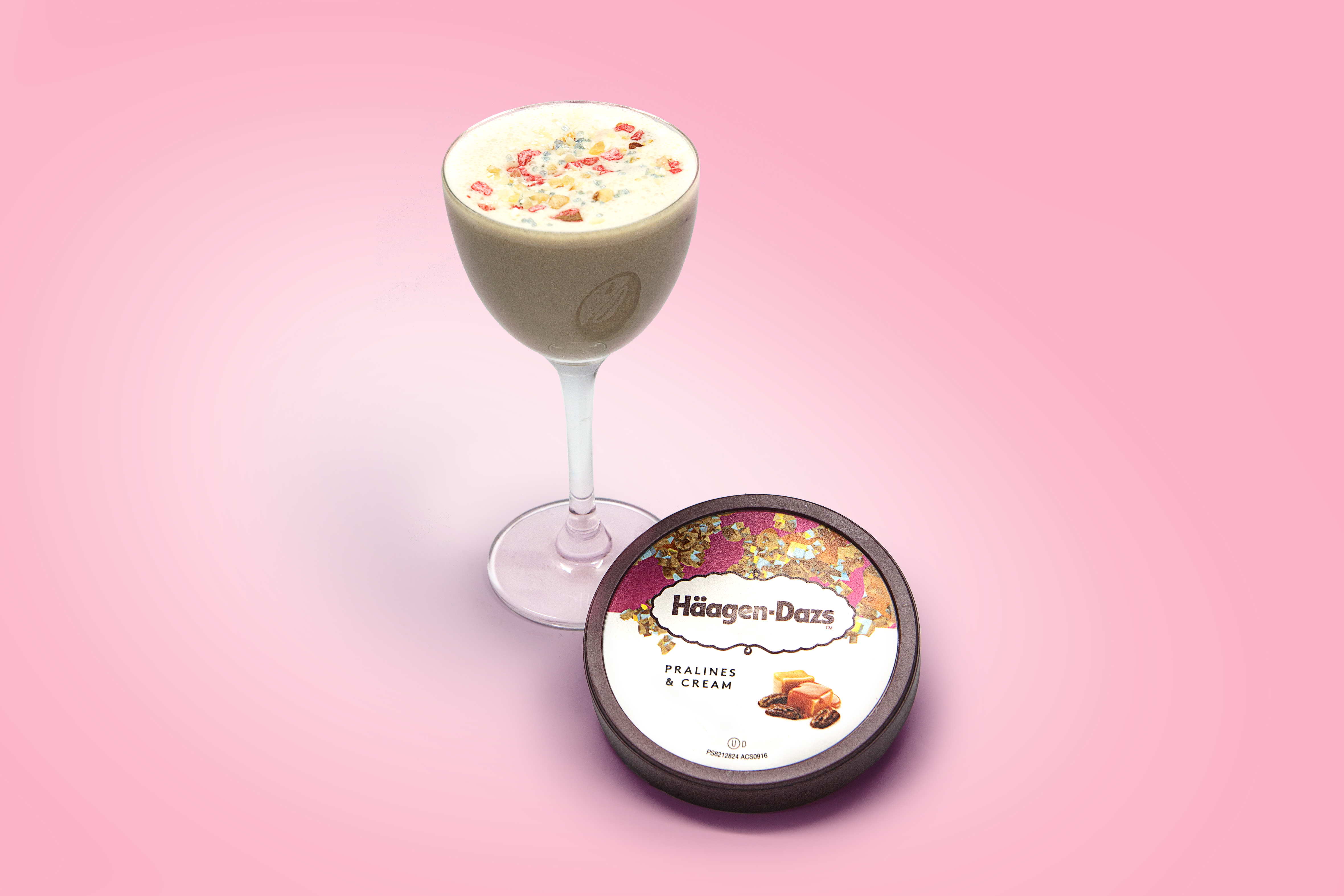 HÄAGEN-DAZS And Bompass Parr Event
HÄAGEN-DAZS INVITES YOU TO LICK, SLURP AND SNAP WITH BOMPAS & PARR
My Extraordinary Life: a multi-sensory ice-cream quest to find our greatest ice cream photographer
NoHo STUDIOS, 46 GREAT TITCHFIELD STREET, LONDON, W1W 7QA
FRIDAY 19 MAY 2017, 2.30PM-8.30
Just when you thought ice cream couldn't get any cooler, luxury ice cream icons Häagen-Dazs partners with design creators and culinary innovators, Bompas & Parr in an explosion of multi-sensory ice cream experiences to find their 'greatest ice cream photographer'.
Guests are invited to lick, slurp and snap their way through this extraordinary one-of-a-kind experience, which starts in a sumptuous lounge room styled in a gentle nod to salted caramel and Cookies & Cream flavours before they are taken through various worlds which provide inspiration for the photography challenge.
The Häagen-Dazs ice cream experience includes an Infra-red ice cream experiment which brings to life the satisfying feeling of something very cold touching something warm in a way that's unusual, psychedelic and visually striking, a decadent dinner table with edible centre-pieces and an 'Ice-capade' which celebrates the art of ice cream along with an Instagram station.
Guests will also be treated to the ultimate ice cream crossmodal garnish station complete with a Sprinkle Mountain where you can not only pimp your favourite flavour with a dazzling array of bespoke and never before seen toppings including rare berries but also your nails with pre-decorated ice cream inspired stick-ons! Udderly amazing!
My Extraordinary Life is an exclusive one-day-only experience. Seven sessions will be open to the public on Friday 19th May, 2.30pm – 8.30pm. Tickets cost £10. To book, go to www.billetto.co.uk and search Haagen-Dazs