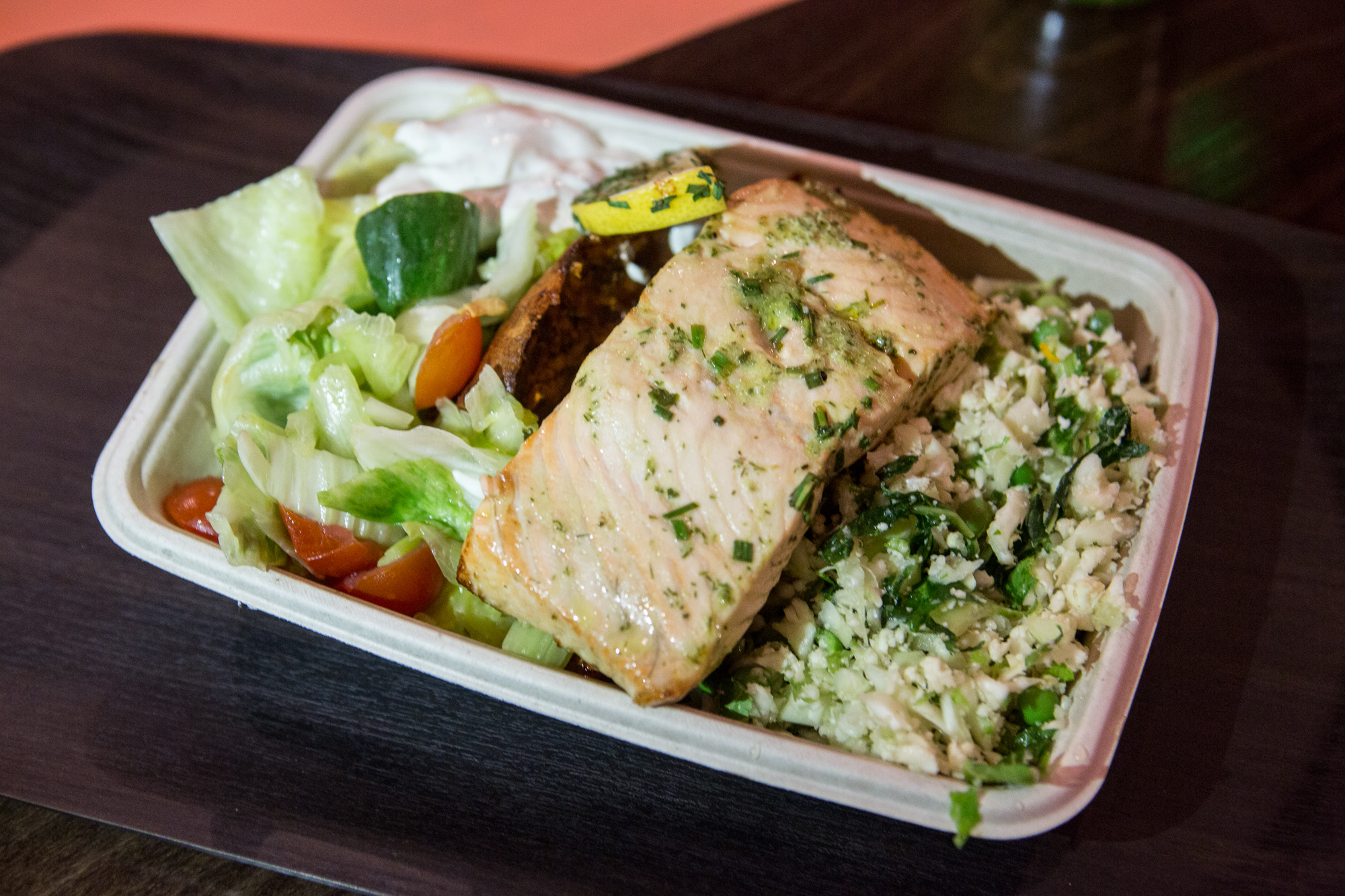 Simple Health Kitchen Review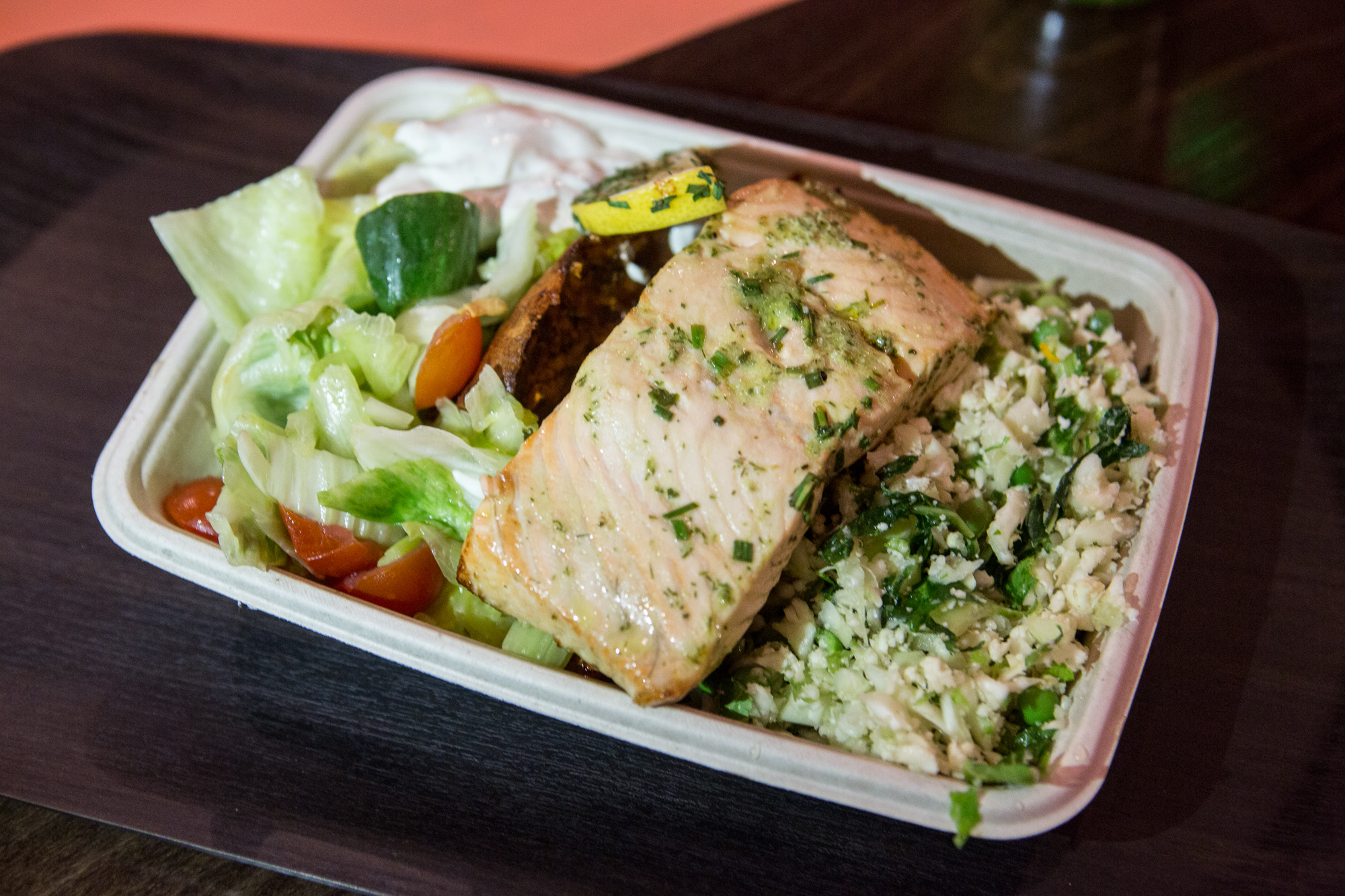 Who says healthy food has to be boring?
Bright and breezy city eatery Simple Health Kitchen challenges the misconception that healthy food has to be boring by offering a variety of colourful and tasty healthy foods and drinks with those all so relief-inducing vegetarian friendly, vegan and gluten free options. Just a short walk from the city on Watling Street, this café/restaurant caters largely for time poor city workers on the hunt for a fresh and healthy breakfast or lunch alternative. Their protein yoghurts or brownies could work as a cheeky afternoon snack too!
The lunch option consists of two or three vegetable salads (cauliflower rice and peas, spinach and spring greens, kale and rainbow chard or sweet potato to name a few) and a protein of either Sicilian salmon, the turkey burger or peri peri chicken with the choice of tzatziki, spicy or keylime sauces. I opted for the salmon and three veg combination lunch with the classic Simple Green smoothie and I ended up feeling very full and energised. The combination of frozen kale, spinach and pineapple and apple juice really works well and I can see myself attempting to make my own version of this at home. Their fresh juices – Dr Brain, Dr Beauty, Dr Immune and Dr Detox are all worth sampling and their superfood smoothies will no doubt refresh you longer than coffee would!
Don't add stress to your mood with trashy foods and try eating food that's positive for your mind, body and soul. I reassure you it won't be boring. I mean, what's boring about feeling good eh?
Website: www.simplehealthkitchen.com
Written by Julia Anna Nelson