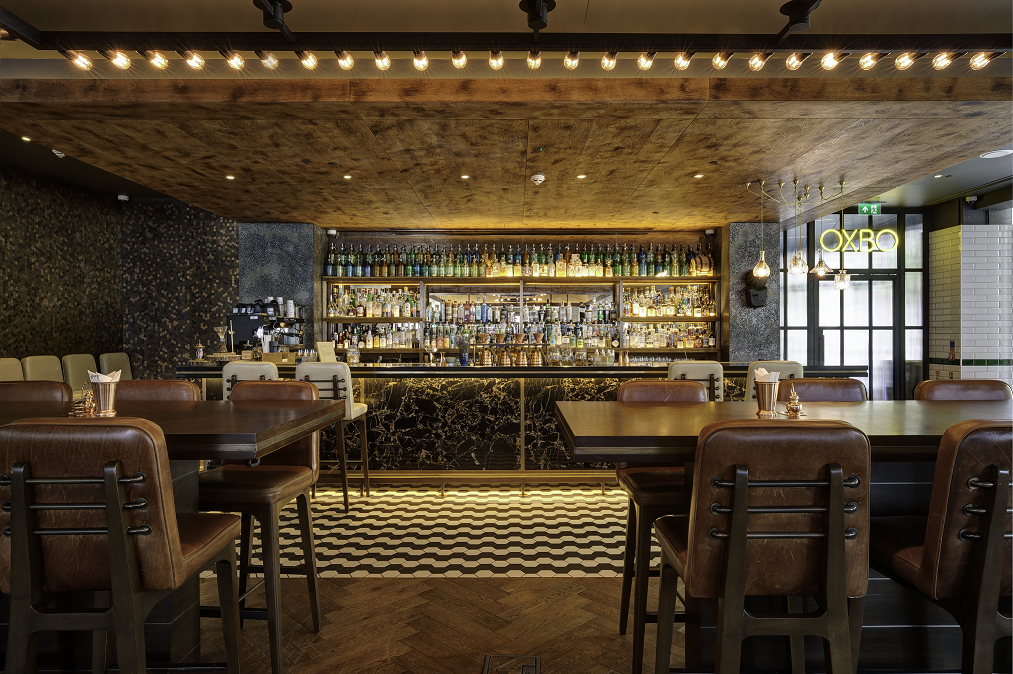 Hilton London Bankside Review
Over the years I've had the pleasure of visiting the Hilton London Bankside for numerous events, brunches, bottomless dinners but never had the good fortune of being able to stay there. That all changed in May.
The hotel is a Hilton flagship and is located in the vibrant cultural hub of London's Bankside, near fantastic London attractions, including the Tate Modern, The Shard, Shakespeare's Globe theatre, and Borough Market. This prime location offers guests an incredible base from which to explore all London has to offer.
Upon arrival I was greeted by really friendly staff who helped take my luggage to my room and got me settled. I also loved the touch of a sweets cart in the hotel lobby for guests. I definitely helped myself to a cup full.
The hotel has 292 modern guest rooms, including 25 bespoke Suites and one beautiful Penthouse Apartment, which has its own private terrace and views of London. My suite was absolutely lovely and I was looking forward to having a great nights sleep before a 20 hour flight to Australia the next day!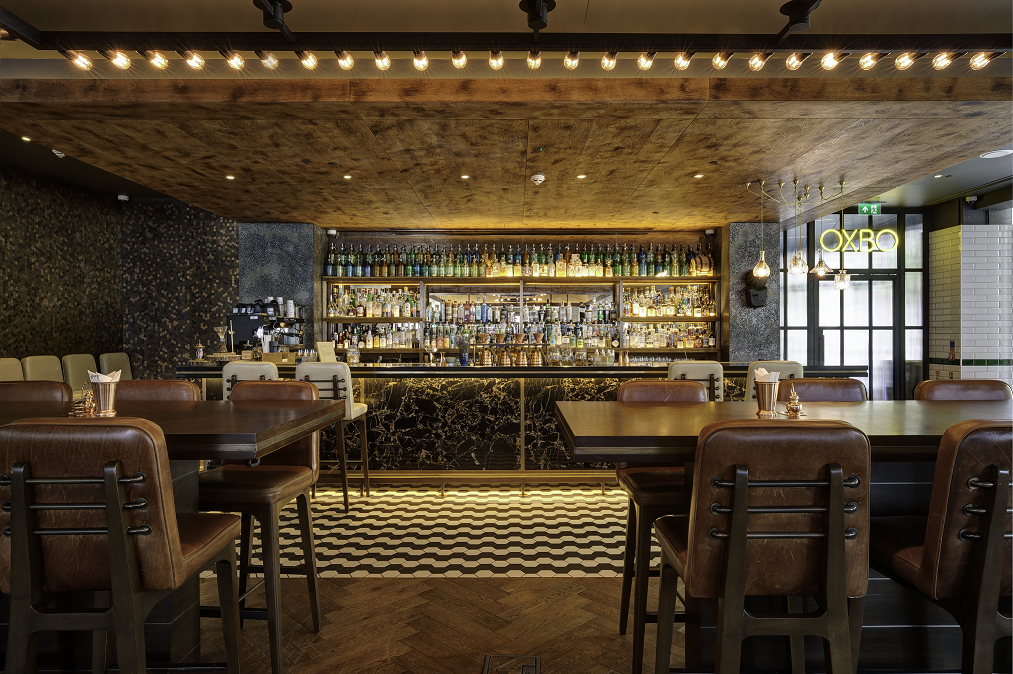 Before dinner I happily explored the hotel and enjoyed an hour in the hotel's indoor swimming pool. There's a fitness centre for guests also to use so perfect for those who wish to continue their workouts whilst travelling.
The hotel has two restaurants, the OXBO Bankside, a 168-cover restaurant serving breakfast, brunch, lunch and dinner, and The Distillery Bankside, which offers a wide range of drinks including over 100 gins. I've eaten at the OXBO Bankside for a bottomless brunch and Bottomless dinner before so knew the quality of the food was going to be great.
The dinner on the night was the Distillery Bankside. My guest and I had no trouble choosing our meal as the menu looked incredible. We started with a couple of cocktails and opted for a bottle of bubbly with our meal. Definitely the right choice as both were fantastic.
I went with the Grilled Flatbread with Prawns, Avocado, Pickled Baby Beetroot, Rocket and Marie-Rose Sauce, while my friend chose the Wild Mushroom Arancini with Truffle Mayo. Both dishes went down a treat.
For mains I really couldn't decide between the Grilled Sirloin Steak or the Medallions of Monkfish with Asparagus, Crushed Purple Potatoes and Heritage Tomato & Lobster Salsa. Luckily my friend chose the Monkfish and wasn't adverse to sharing. (I do have good friends). Now my steak was lovely, no complaints at all but when I say I had food envy of her Monkfish… I'm not over exaggerating. It was phenomenal. Do not skip on the dish!
Desserts we're also delicious so make sure you and your guest split both the Olive Oil Cake and the LemonGrass Crème Brûlée. That way you can enjoy both.
Guests staying in the Suites or Executive Rooms have complimentary breakfast and access to the exclusive Executive Lounge, which has a dedicated arrivals area and pre-check-in shower facilities. As I was staying in one of these rooms, my guest and I were looking forward to the buffet breakfast available. I'll have to say it's probably one of the best hotel breakfasts I've ever had. So many options available! It certainly set me up for a day of airport hangs and my long flight to Australia. Checking out the Executive Lounge was also nice as I was able to grab some snacks to have in the room for later.
Interesting enough the Hilton London Bankside had created the UK's first Vegan Suite. Everything from the carpets to the pillow options and mini-bar offering have been designed in consultation with the Vegan Society, to create a luxurious plant-based experience for the ethically-minded traveller.
I had a lovely stay at the Hilton Bankside and I will 100% visit again. I've always found it to be a hidden gem in central london accommodation and dining. So go on… book your stay now. You won't regret it.
Venue Details
Address: 2-8 Great Suffolk Street, London, SE1 0UG, United Kingdom
Telephone: +44 20 366 75600
Website: https://www3.hilton.com/en/hotels/united-kingdom/hilton-london-bankside-LONSBHI/index.html
 Social Media:
Instagram: @hiltonbankside
Written  by Tegan LeBon