Introducing Bathtub Gin's Brand New crowdsourced flavour – Grapefruit & Rosemary
Bathtub Gin is a gin that I have in my collection, so I was excited to try the new expression. After two rounds of social media competitions, Bathtub Gin discovered which flavour of gin their consumers really want to drink.

Over 2,500 votes were cast by Bathtub Gin consumers, with the finalist entries based around some of the most popular Gin and Tonic garnishes and in line with current flavoured and craft gin trends.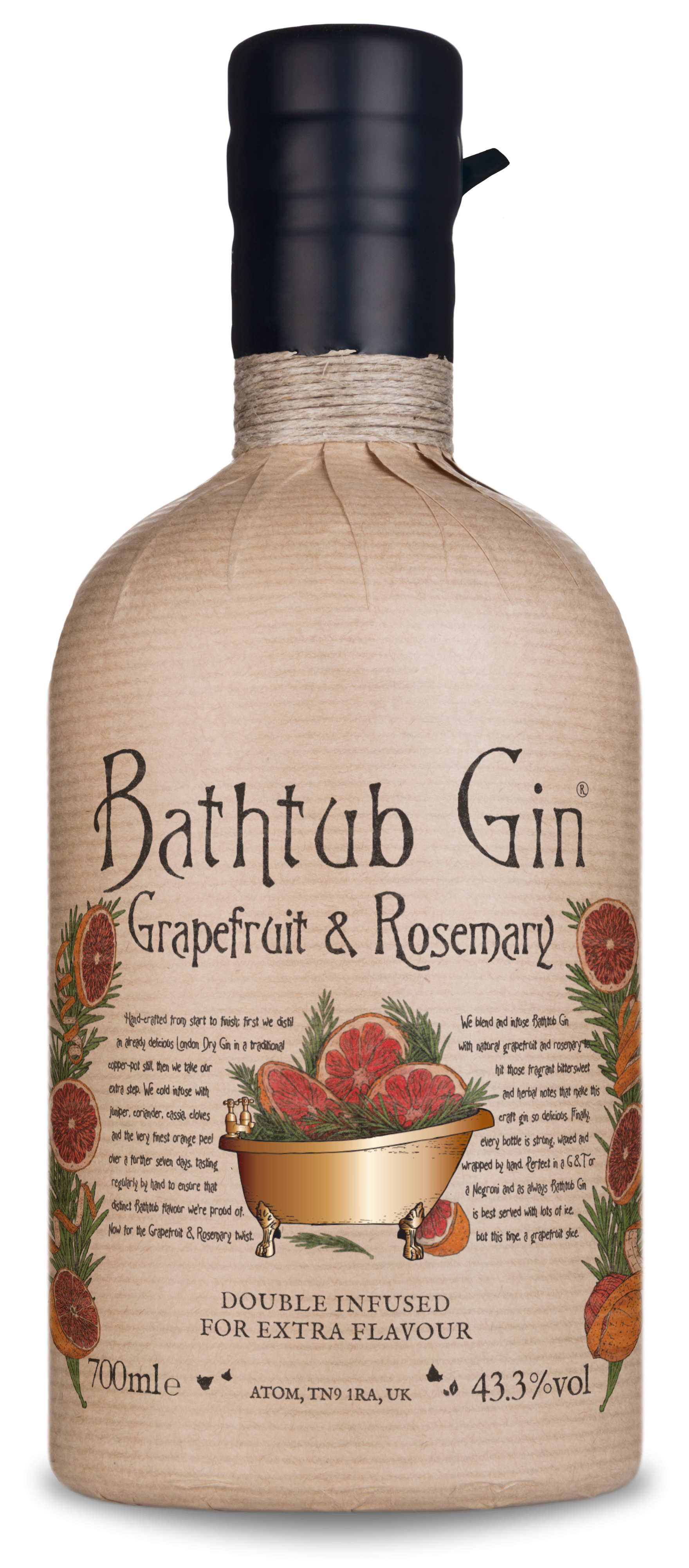 To create the new Gin, Bathtub's signature double infused gin is blended with all-natural grapefruit and rosemary which elevates the classic citrus flavours with the herbal fragrance of rosemary. 
To help celebrate  the launch of the new gin, the bottle has been given a new look and feel, with the brand updating the hand-drawn imagery with colour and bringing a foil effect to its namesake Bathtub. The bottle is still wrapped, strung and waxed by hand in Kent and it's simply beautiful. 
First impression of the gin is that its very fragrant with the scent of juniper, cardamom, orange and rosemary. Yet to taste the grapefruit is very prominent with hints of spice and rosemary. 

It makes a great negroni but it's the Grapefruit and Rosemary Gin & Tonic that is where it's at. 
Grapefruit and Rosemary Gin & Tonic
– 50ml Bathtub Gin Grapefruit & Rosemary
-150ml Premium Tonic Water
-Grapefruit Slice (for garnish)
Fill your glass with lots of ice, and pour over the Bathtub Gin Grapefruit & Rosemary. Top up with premium tonic water and garnish with a slice of grapefruit.
Price – RRP: £33.95
Available to purchase from Master of Malt, Amazon