Monique Lucas releases a new range.
It's no secret I love lobsters! I love to eat them and have a gorgeous dress with lobsters on it. So when I saw that Monique Lucas was creating a range pandemic inspired by her love of islands, both the ones she grew up on and those she's visited, which included always Lobsters… I was in LOVE!
Monique Lucas sent me an apron and oven mitt to review and I couldn't be more impressed. They're super cute and incredibly high quality. Just sending a free quick pics to my friends and they want them so I won't be surprised if we see them in every household very soon.

Whether the exotic islands of the Far East, the sultry Florida Keys, or the more homely islands around the UK, Monique has found continual inspiration from coastal life. The surroundings of the sea, greenery and ever-changing nature inform and inspire the detailed, vibrant designs. The designs are certainly top notch and will be the talk of your alfresco dining/picnics and when things can move inside the talking surely won't stop.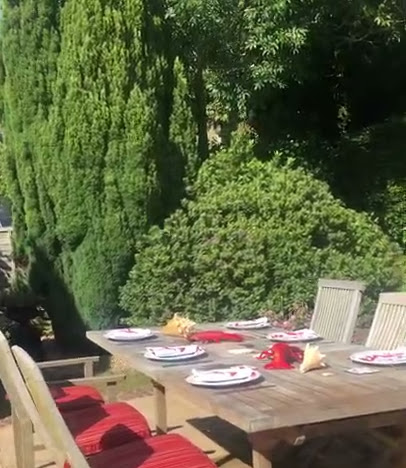 The current Marine Collection uses eco-friendly inks, printed onto organic cotton. The beautiful prints are based on hand-drawn illustrations of coral, starfish, lobster, crab and boats. This is a selling point for me that not only are the designs gorgeous they're eco-friendly and organic. I'm so glad companies are making more of an attempt to be good for the environment.
The prices are tempting me to purchase more of the range so I have a complete set of the Lobster home range. Though I've just seen she's released a tropical range and the flamingo set is calling me to purchase it for my friend who loves flamingos. Ok I won't lie… I want it too!
Coasters start from £18 for a set of 4

Napkins start from £34 for a set of 4

Oven gloves start from £16

Tea Towels start from £12

Aprons start from £28
Monique Lucas products can be purchased directly from www.moniquelucas.co.uk and are also available from Not On The High Street and Wolf & Badger. International shipping is even available. 
Written by Tegan LeBon