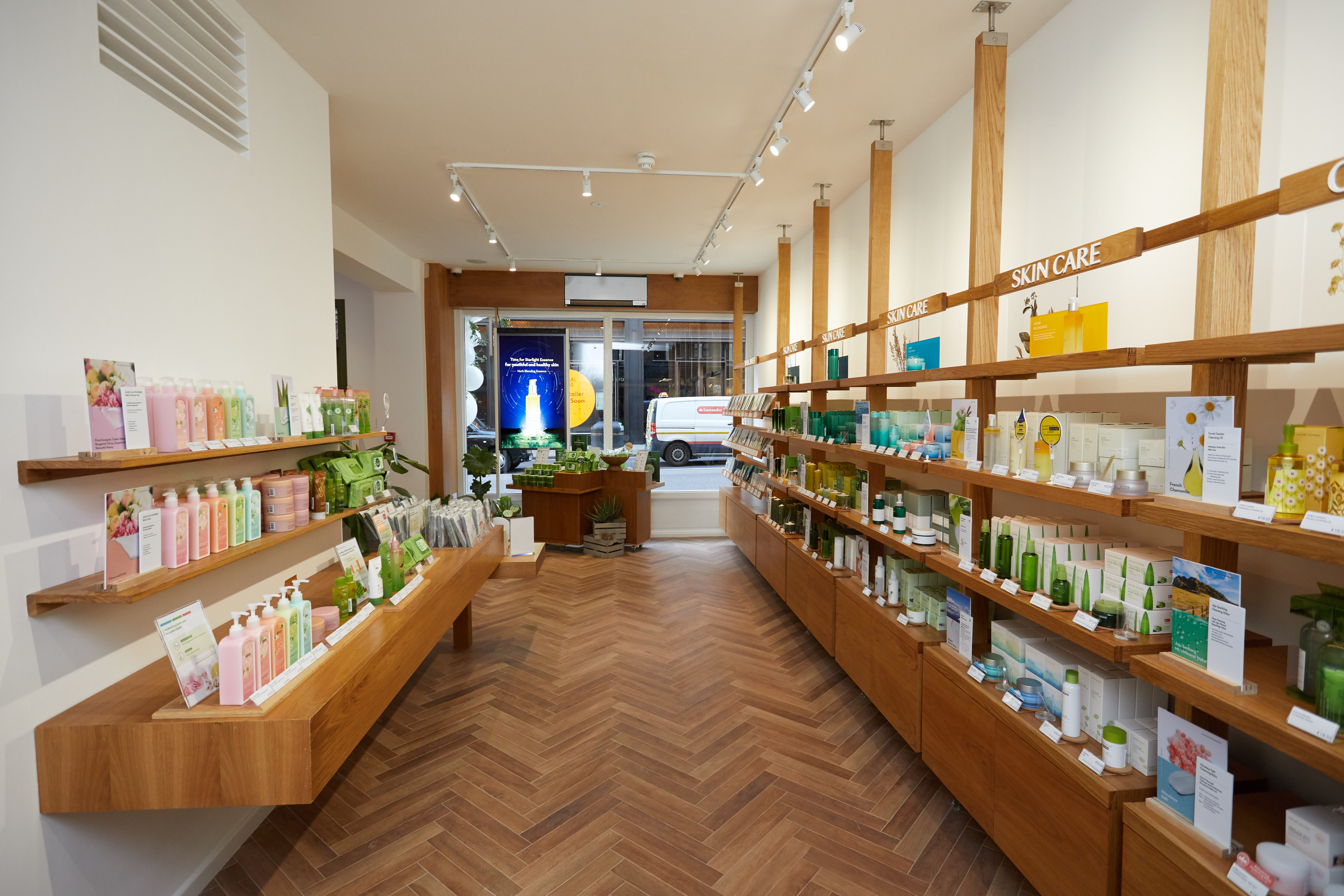 Nature Republic opens in London
Bestselling South-Korean beauty brand, NATURE REPUBLIC, is now open in London's Charing Cross Road.
As part of their global expansion, the new store is designed to immerse shoppers into a bright, interactive K- Beauty experience. Visitors will love the 'eco-friendly' interior enriched with plants, flowers and a living garden wall, with products displayed in a way to make shopping a breeze
Top selling NATURE REPUBLIC Soothing & Moisturise Aloe Vera 92%, will be there, along with the hydrating Super Aqua Max Watery Cream. K-beauty lovers should keep their eyes peeled for opening offers.
NATURE REPUBLIC use ten raw ingredients to make up their collection of skincare, taking inspiration from the wilds of the savannah, the vast desert, and the depths of the sea – aloe vera, deep seawater, snail mucus, calendula, argan, baobab tree seed, oxygen water, shea butter, ginseng and green leaf.
The product collection includes moisturising gels and creams, cleansing water, SPF, hair treatments, facial mists, makeup, face masks and eye creams.
Address: Nature Republic, 64-66 Charing Cross Road, London WC2H 0BT
Written by: Hena Husain