ON IN London visits… HUŎ, Chelsea
In a post-(current)-pandemic world where the hospitality industry has been brought to its knees, any new restaurant opening is welcomed.
We were thrilled when HUŎ joined Chelsea's bustling food scene earlier this year, even more so when they invited ONIN London to try the restaurant's menu.
Nestled on Park Walk, a hop, skip and a two-second strut from The Goat (another fantastic joint), at the time of our visit you could still sit outside without getting frostbite – and the vibe on this street is very intimate.
The inside is cosy too, with low lighting and clever design features like a white timber raft ceiling and tropical plants that will transport you to a warm beach abroad, and who doesn't need that during a freezing December?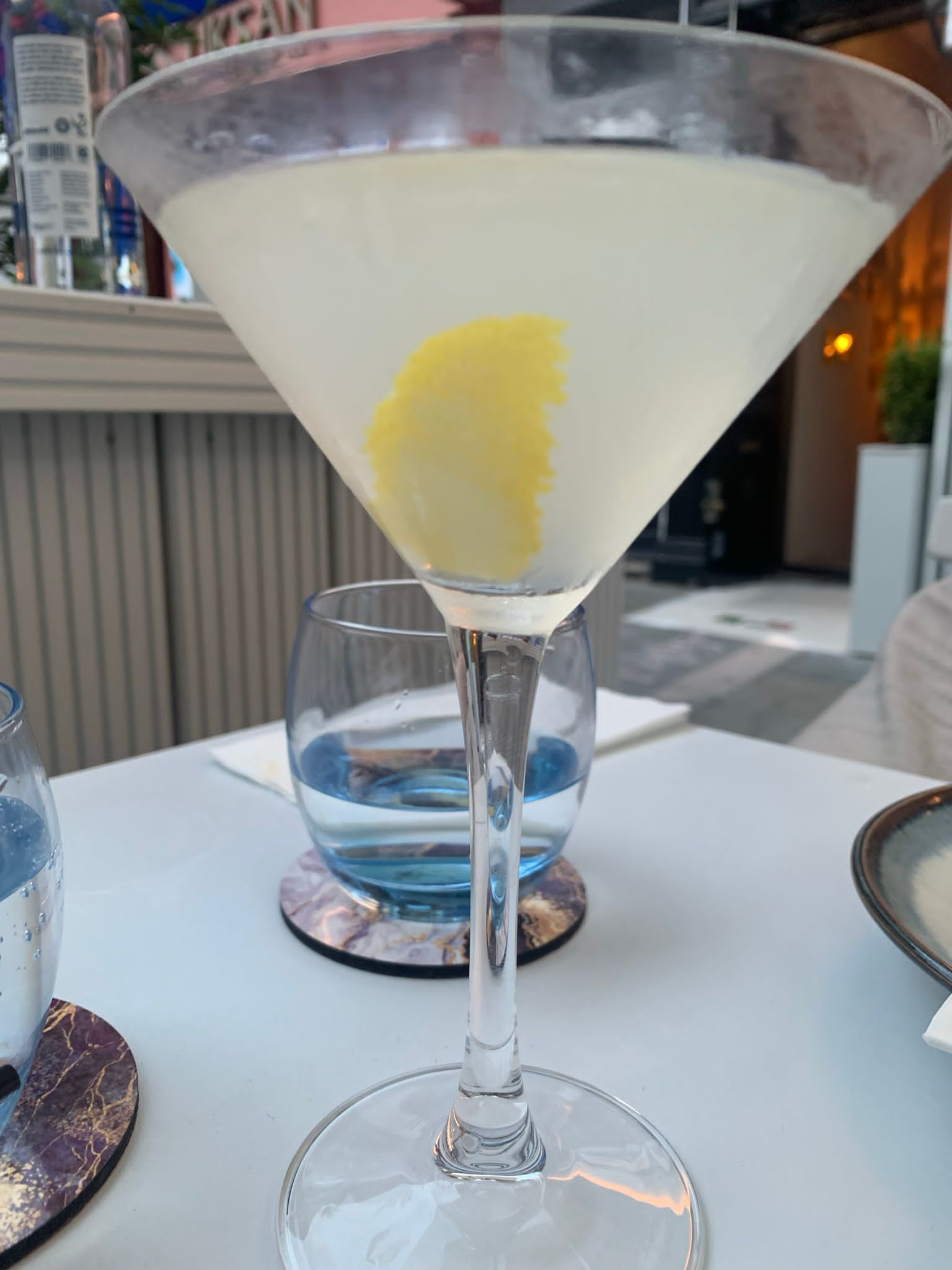 But let's talk about what really matters: the food.
The menu is the brainchild of owners Graham Rebak and Adam Wilkie, and head chef Yam Bahaeur Gurumg, who have created a feast with flavours from China and Southeast Asia made for those who like classic comfort dishes like Thai red curry, crispy aromatic duck and spring rolls.
It's a risk, especially in Chelsea where dishes often need to warrant a higher price tag. The cardinal rule of serving standard dishes is simple: if you're going to do it, then you better do it damn well.
And they almost succeed.
One of the biggest winners for us was the asparagus starter with black bean, chilli and ginger, which comes highly recommended. But we were left wanting more from the dim sum, having opted for siu mai, which felt just a bit stodgy and needed seasoning. The crispy dumplings were somewhat better.
As for the mains, it was hit-and-miss here too; the Szechuan prawns were delicious (we could have eaten a huge bowl of these and walked away happy) but the black bean chicken was too overpowering in flavour. On the plus side the portions were generous and the rice was perfectly cooked, so Gurumg has won us over – but only just.
The food is elevated by the impeccable 'we're here but we're not hovering' service, kudos to the floor staff.
Drinks-wise, the team really knows their stuff too, with a great choice of wines and an impressive Japanese whisky selection, as well as classic cocktails with a twist. Try the Umami Negroni or Lychee Martini.
There's no doubt about it; HUŎ is a nice restaurant that ticks most boxes and will be a hit with anyone who prefers to eat Asian meals that they know and love.
Adventurous eaters may need to lower their expectations just a tad though.
By Almara Abgarian
Website: https://huo.london/
Facebook: https://www.facebook.com/huo.london
Instagram: https://www.instagram.com/huo.london/