OOFT! THE GO TO GUIDE FOR DRINKING IN, OUT & UP!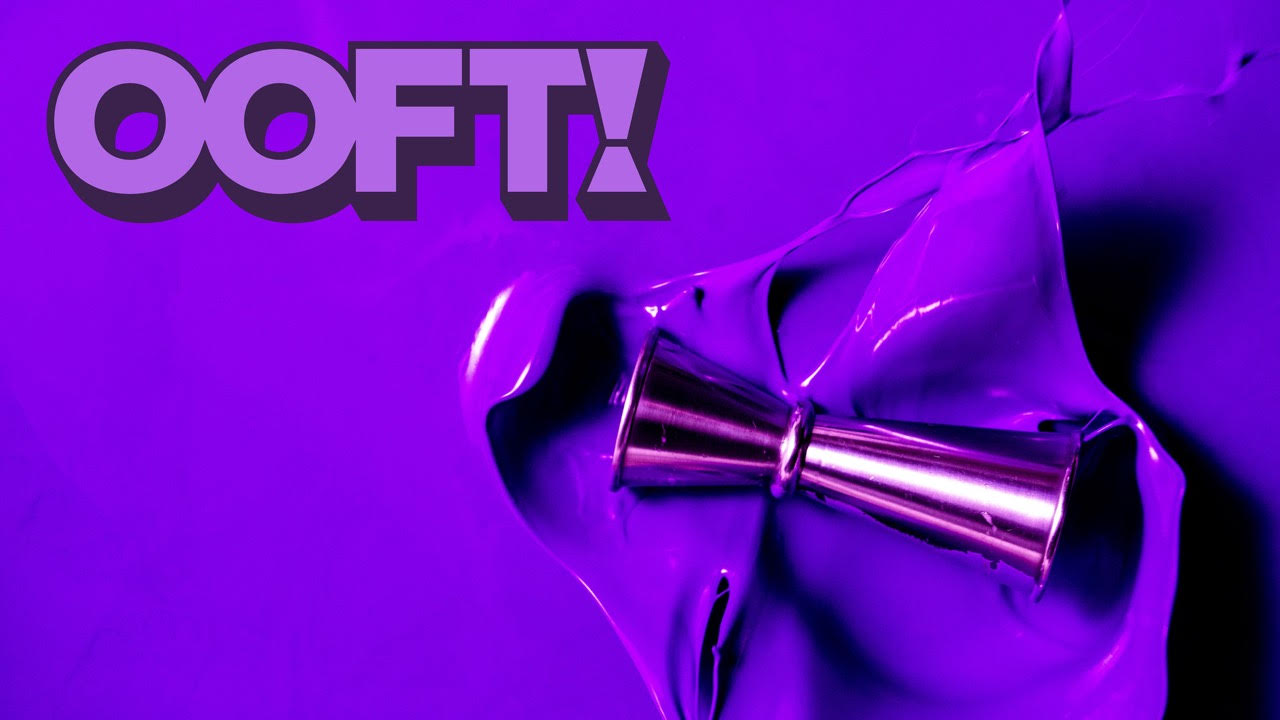 Welcome to the 2021 way of drinking and welcome to OOFT! Launching March 2021, OOFT! has been created as the one and only platform that embraces how to make the most of Drinking In, as well as Drinking Out. We attended the "virtual" launch and it was very fascinating how the drinks industry is thriving and adapting despite the challenges the last year has created.
Due to Covid 19, drinking culture has changed forever. OOFT! recognizes this as is the continually evolving one stop place where you can be inspired & search for a cocktail recipe, see what's happening in your favourite bars, discover how to get a decent cocktail delivered, or even just to find the perfect spirituous gift for someone…
OOFT! is every imbiber's path to the discovery of delicious liquids, tastes and flavours from the world of beers, wines and spirits and dreams of a world where everyone has the confidence to make delicious cocktails at home, and to explore what else is out there. They take pleasure in the joy and playfulness of mixed drinks… and drinks that taste seriously good.
This is the virtual palace to come for your drinking pleasure. You'll find how-to-make recipe videos, cocktail making kits, masterclasses, events, articles and advice from all corners of hospitality that are focused on enhancing the at home – or out out drinking experience.
With navigational ease, OOFT! will ensure that you glide through the site as if an intuitive bartender or sommelier has taken you by the hand or a shop assistant is in your front room.
What's Here?
On OOFT! you'll find;
The latest in cocktail trends — whether that's recipe tutorials, interviews, or how-to guides — either shot on high-performance video, imagery or written articles – all with a style that is punchy, fun, and unintimidating.
You can sign up for online events like cocktail, wine, beer or spirit masterclasses with places such TT Liquor (the UK's most popular virtual and live masterclass venue), check out video-recorded guides, login to face-to-face sessions or take accredited training courses with partners such as WSET or Mixology Events.
You can order cocktail delivery, DIY cocktail making kits, ready-to-drink bottled cocktails, subscription boxes, cocktail ingredients or gifts and even branded merchandise from some of the world's best and coolest bars and alcohol brands.
And when the time comes for the world to open up again, you'll be the first to know about the latest offers and events directly from bars and brands.
Who's Here?
Learn from the best
Take a look at videos, recipes, articles and courses from experts like Georgi Radev, founder of Laki Kane Cocktail Bar & Thai Restaurant, JJ Goodman founder of The London Cocktail Club, Douglas Ankrah inventor of the Pornstar Martini, TV personalities, Camille Vidal founder of La Maison Wellness, Richard Woods AKA The Cocktail Guy, Pritesh Mody founder of World of Zing, fresh from C4's Sunday Brunch studio and ITV's This Morning, Stuart Hudson of Forgotten Hospitality, Hannah Lanfear of The Mixing Class, the Schofield brothers and Venning brothers of the Schofields and Three Sheets Bars respectively.
Access the best bars
Take a look at the offerings from Swift, Tayer+Elementary, Three Sheets Bars, Oriole and Nightjar, The Liars Club, Scout, Crazy Pedros and more…
Shop for the best spiritous gifts.
Then get your fix via The Whisky Exchange, Shop Cuvee, Master of Malt, The Drinks Drop, TT Liquor, Honest Grapes, Bombay Sapphire and more.
Come In!
OOFT! was created by Leanne Ware, the founder of drinks marketing agency Distinctly Aware. It blends her history of working in some of the world's best bars and with some of the world's best brands. Inspired by the acceleration of people wanting to learn about drinks, try new things and enhance their drinking experience in and out of home. The platform aims to also enhance brand experience and communicate the consumer experience direct to customer.
What's Next?
If you would like to join the OOFT! conversation, then please join their YouTube Channel's comments, and if you'd like to find fellow OOFTers! then come and introduce yourself on their  Facebook or Instagram.