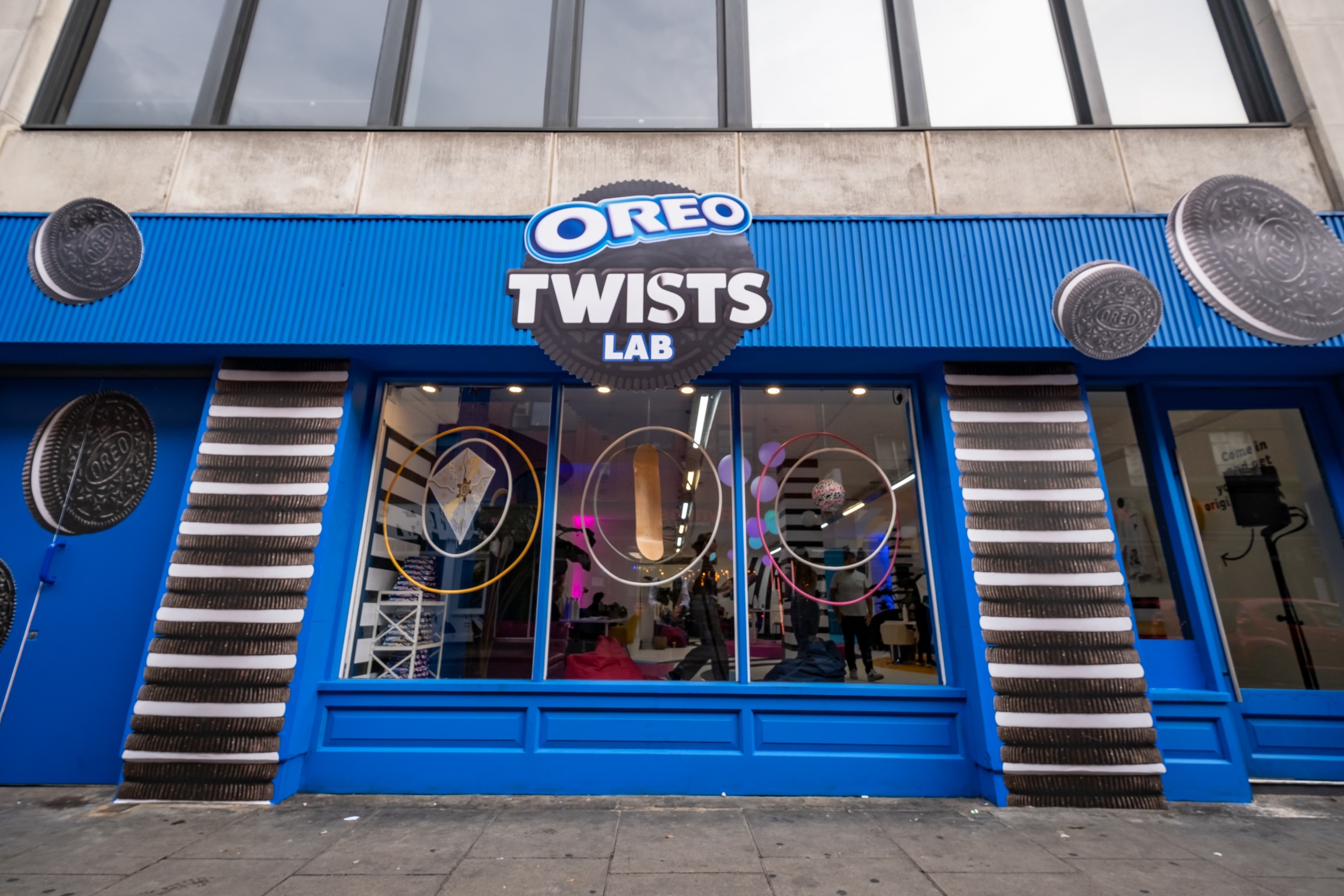 OREO TWISTS LAB LAUNCHES, AS IT'S REVEALED BRITS ARE OBSESSED WITH CREATIVITY AND CUSTOMISATION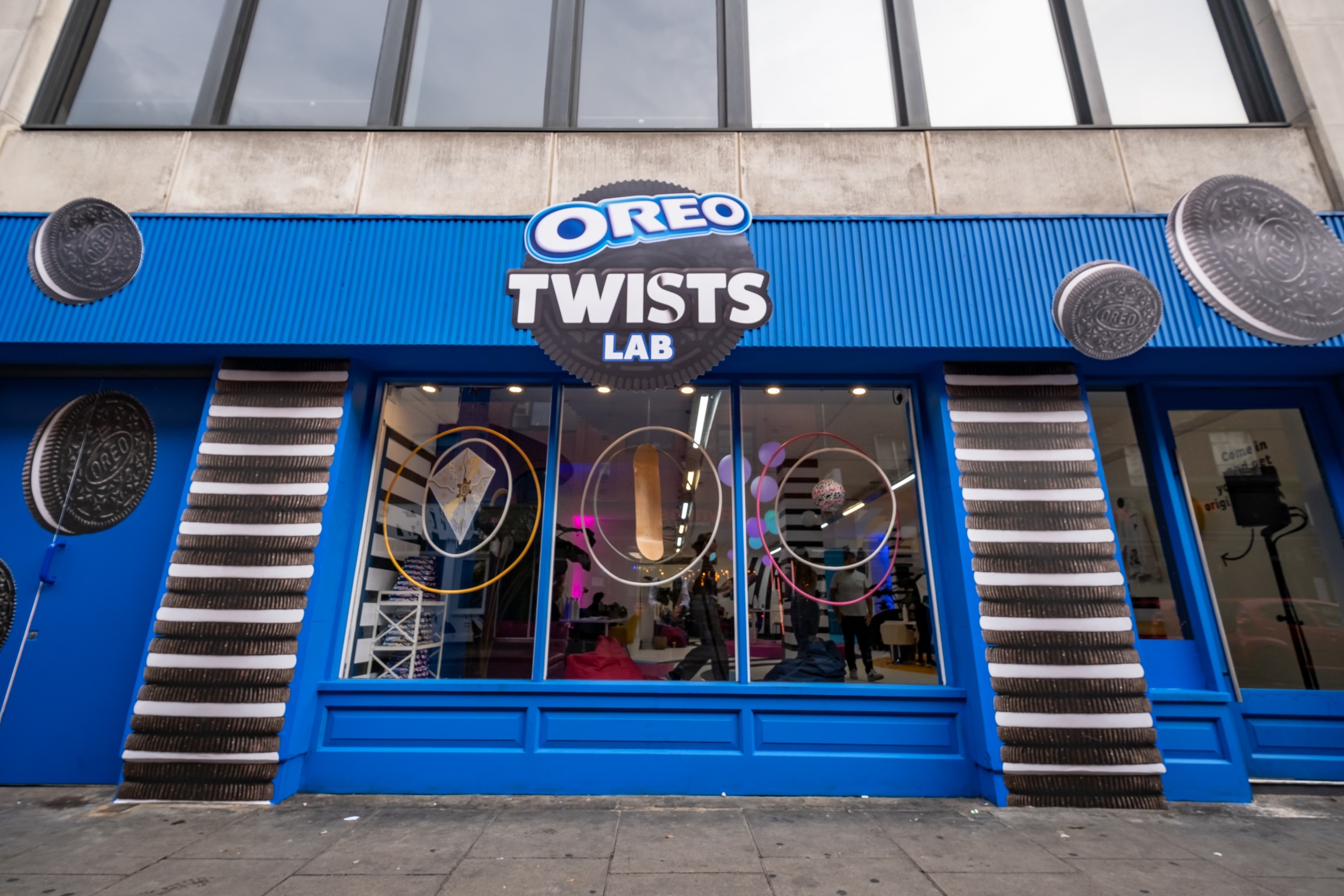 More than half of us (60%) are keen to express ourselves creatively and shake up the ordinary

Two fifths (42%) of adults are looking for ways to inject a bit of playfulness into the everyday

Nearly three quarters (73%) of 18–35-year-olds, say putting their personal touch on their possessions, through customisation, helps them feel creative

Looking to stand out from the crowd, a third (33%) of Brits adopt a unique, individual appearance

53% enjoy putting a twist on their favourite snacks, such as creating unusual flavour combinations

The research has been released to mark the launch of the OREO Twists Lab, which opens today, Friday 2

nd

, in Soho, London

Inspired by the new OREO Twists cookies, the experience is set to be a one-stop-shop for creativity, showcasing some of the UK's top customisers who will be giving original items a playful twist
New research from the world's number one cookie brand*, OREO, has found that 57% of us want to stand out from the crowd with uniqueness and individuality valued more than ever before.
To celebrate this desire to shake up the ordinary, today OREO has launched its one-of-a kind OREO Twists Lab, a fun-filled pop-up experience which promises to put a playful twist on the everyday. 
The OREO Twists Lab launches as more than half (60%) of us agree we're keen to show off our self-expression, in order to feel unique (30%), build confidence (48%) and be true to ourselves (45%).
One of the top ways Brits do this is through customisation. More than a quarter (26%) say they regularly customise their accessories, clothes (23%), stationery (22%) and even cars (21%), to ensure their image truly reflects their personality. 
The OREO Twists Lab opens its doors following the launch of its new cookie – OREO Twists. A brilliantly unique taste sensation, which puts a twist on the original black and white OREO cookie. Featuring either a layer of Caramel or Raspberry creme, alongside its famous vanilla creme.
The survey found 57% say they are more likely to make a purchase, if they can make it their own. Those aged 18–35 believe making a mark on their belongings, through customisation, gives them a sense of creativity (73%), independence (48%) and feelings of confidence (47%) and a spirit of fun (62%).
Attendees at the OREO Twists Lab will be able to watch this passion for creativity come to life, as the customisers work their magic on items, such as notepads, water bottles and t-shirts. 
It's not just our possessions that we're putting a personal stamp on. Ensuring we 'own' our look is just as important. 32% say that styling their hair, make up (25%) and outfits (25%), helps them feel unique (35%) and brings some playfulness (28%) into their day.
The taste for customisation also extends to our snacking habits – with 53% of us twisting up our snacks, to create more unusual taste sensations.
Some of the most popular ways to do this are by trying out alternative flavours (62%) and by mixing sweet and salty flavour combinations (45%). Two-thirds (66%) of 'culinary creators' are also keen for friends (66%) and family (60%) to taste their creations. 
Katya Savelieva, Brand Manager at OREO UK comments "Bringing out the spirit of playfulness and finding twists on the norm embody everything we do here at OREO, especially with the launch of our new OREO Twists. That's why we're so excited to open the OREO Twists Lab today in celebration of a country who loves to put their own stamp on things, and of course to mark the launch of our own twist on the original with our new OREO Twists cookies".
The research also revealed that having the confidence to put a new twist on our appearance and possessions, has grown considerably over the past decade.  
Almost half (49%) of adults say they are more likely to customise their possessions, than they were 10 years ago. While a further 29% say they're happy to adopt a more unique, customised appearance, now more than ever. 
This explosion of confidence has been stirred by social media (28%), celebrities (25%), music (22%) and brands (17%) – who have all championed the power of customisation and self-expression. 
Examples of this growing trend extends to putting individual touches to our hair (23%), outfits (17%) and playlists (11%).