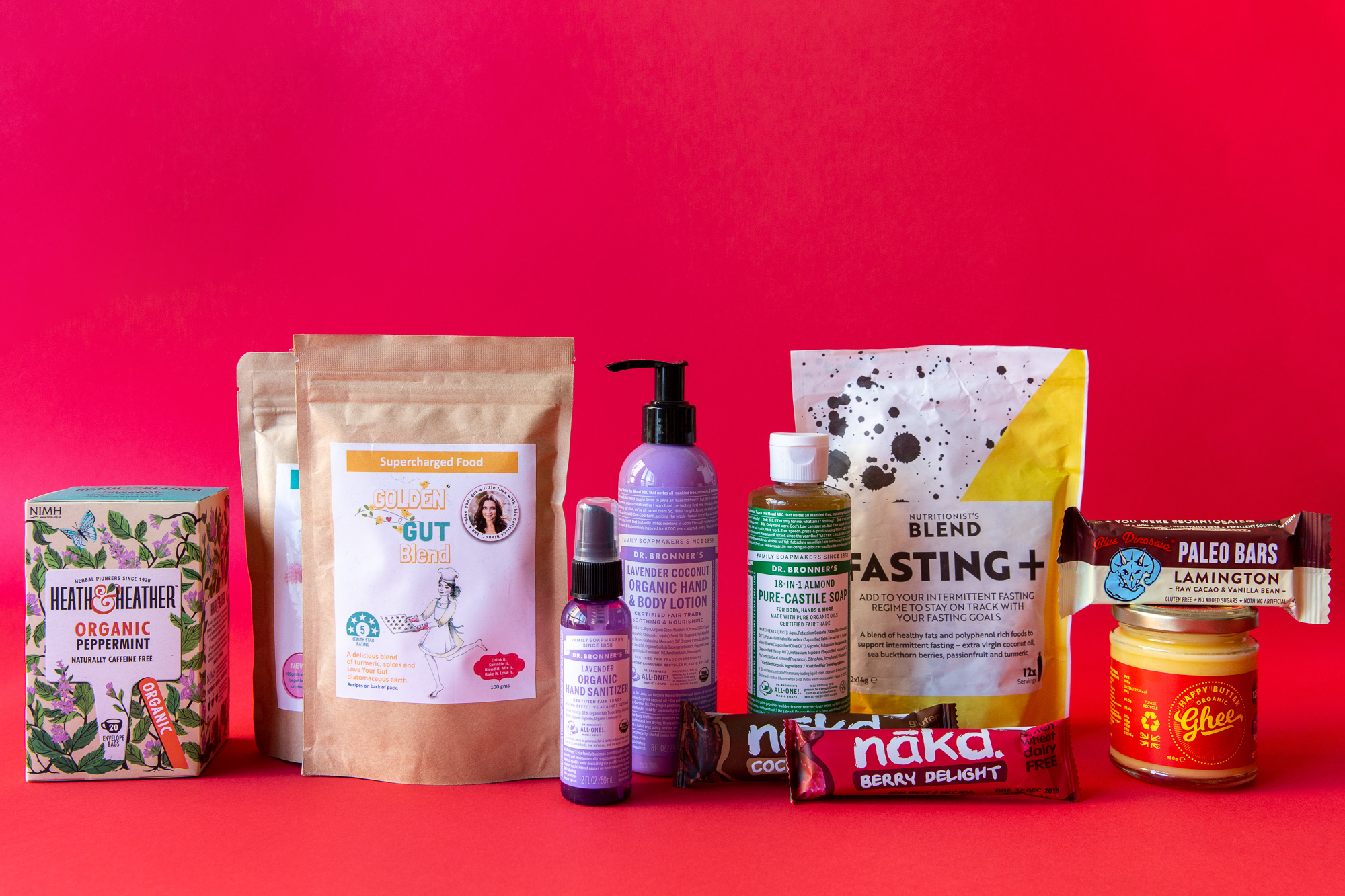 Our Favourite Picks from the Natural and Organic Products Europe Show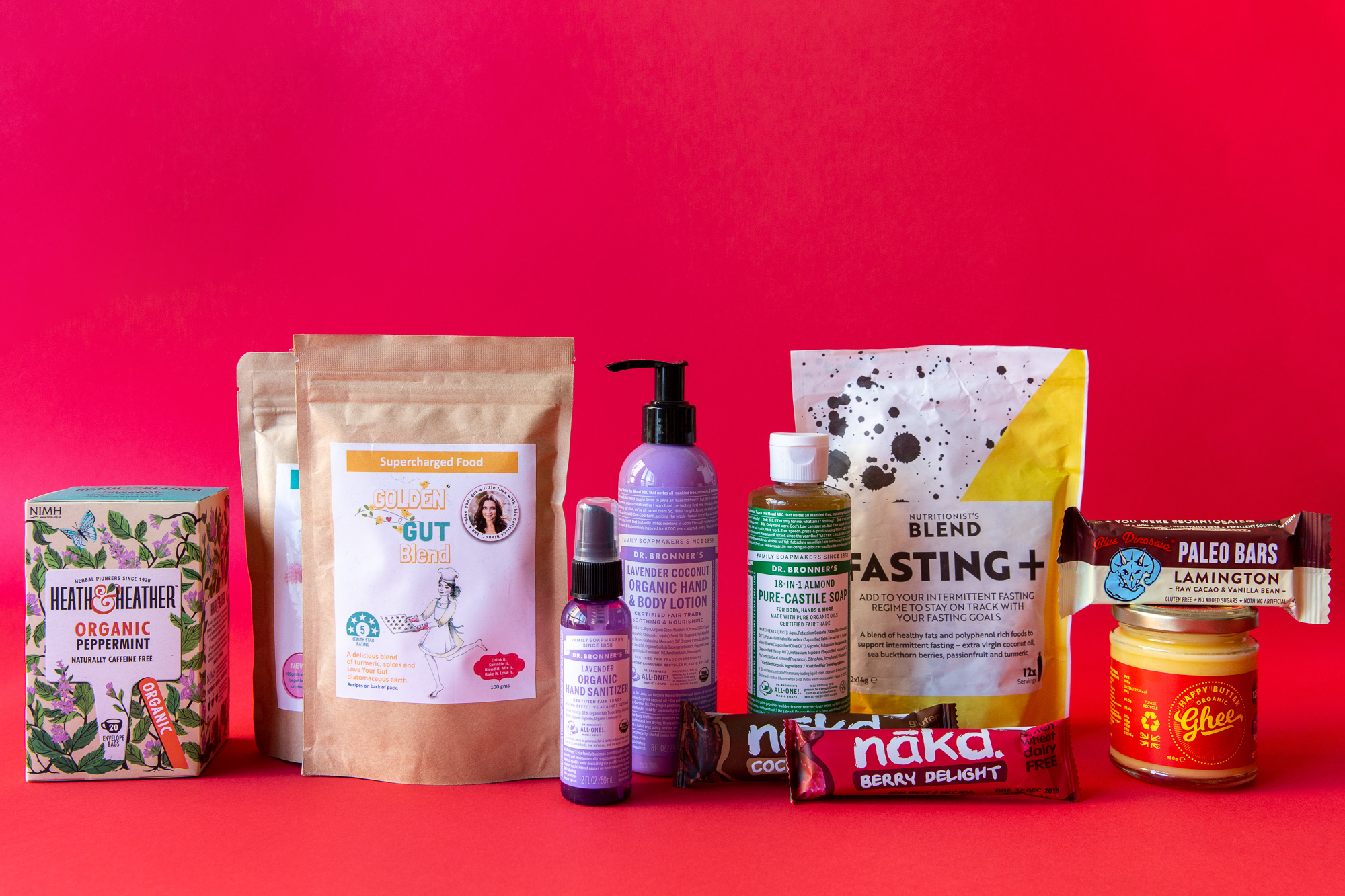 Getting to see some new product launches and some of our familiar favourites is always such a treat at the Natural & Organic Products Europe show, which took place at the Excel earlier this month.
Below are some some of the products that caught our eye on our visit this year.
Heath & Heather Tea
Herbal tea lovers rejoice, for Heath & Heather have an amazing range of herbal teas, you can get your hands on the classic herbal teas like peppermint or you can experiment and try out their more creative teas, one of our favourites is the Green tea with Orange blossom! Oh and we would also like to add they are all Organic!
Website: https://www.heathandheather.co.uk
Supercharge your Gut
Give your gut some TLC with Supercharge your gut. We all know that horrible feeling when our stomach is bloated after eating or when our stomach just doesn't feel right when on holiday… Which is why we should play more importance on our gut, and you can do just that with the Supercharge your gut powder, which you can add to a smoothie. The powder gets rid of the build up of waste that hangs around in your gut, by removing the build up, just imagine how much happier you will feel…
Website: https://www.superchargeyourgut.com
Dr Bronner'
These guys have been around for a longtime (1858 to be precise) and are the top selling soap in the US natural marketplace and we love love love Dr Bronner's here too! You won't find any nasty chemicals, they only use the purest organic, fair trade and cruelty free ingredients. The liquid soap can also be used for 18 different things. So yes you have your face and body covered… but you can also use if for washing dishes, doing laundry and brushing your teeth, Pretty impressive right?
Website: https://www.drbronner.com
Nakd
You can pick up healthy treats just about anywhere nowadays, but the Nakd bars range of flavours is just tantalising! They started off with a few flavours and now they just keep growing, with the latest flavour being the salted caramel.
Website: https://eatnakd.com
Nutritionist's BLEND
If you like the idea of fasting, but find the whole idea overwhelming, then get your hands on FASTING + from Nutritionists BLEND. FASTING + was developed specifically for intermittent fasting regimes undertaken to optimise health. When you can no longer resist and need to consume something, try FASTING+ it will help with those hunger pangs and we all have to start somewhere…
Website: https://www.nutritionistsblend.com
Blue Dinosaur
Blue Dinosaur offers up a good variety of healthy snacks, from Paleo and protein bars to super bites! They have vegan options as well. We were told the Lamington paleo bar is one of the top sellers in Australia. We have't tasted a Lamington cake but we can definitely verify the Lamington paleo bar, is pretty dam good!
Website: https://bluedinosaur.co.uk
Happy Butter Organic Ghee
Ghee has become very popular over the last couple of years. Happy Butter is a Devon based artisan company making organic Ghee from UK Organic butter. They also sell Golden turmeric ghee. Say bye-bye to the bog standard butter and move over the Happy Butter Organic Ghee, your tummy will thank you for it.
Website: https://www.happybutter.co.uk
Natural & Organic Products Europe website: https://www.naturalproducts.co.uk