Prezzo's New Menu And Masterclass Review
We enjoyed our last masterclass so much that we couldn't say no when Prezzo invited us back to sample their new menu and take part in a pasta making class with head chef Paul Lewis.
We began by making the dough for our pasta. Flour, eggs and a little salt and nothing else, easy peasy.  A little bit of elbow grease and viola, pasta dough!  The dough needed to rest, so the ones we made were put aside and pre tested dough was brought out.  We then went on to make ravioli out of them.  The incredible filling was dropped into a vat of salted water and few minutes later a mouth watering ravioli was served in a simple but delicious tomato sauce.
Next we had a delicious tomato and burata salad with some fantastic aged balsamic.  The cheese was melt in your mouth goodness and I did not want to share mine with anyone.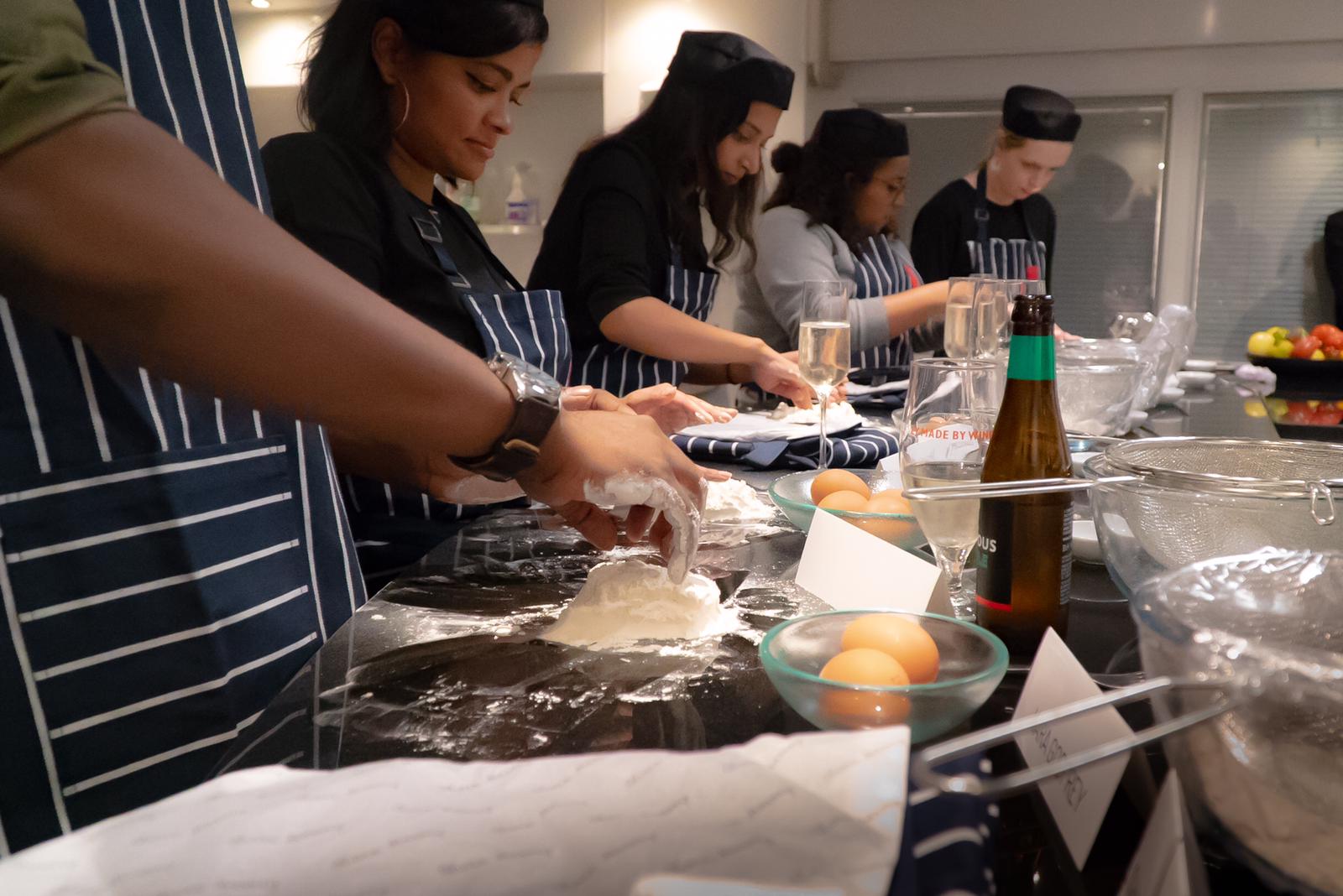 Our last dish was beetroot gnocchi, pretty little pink balls of yumminess sat on homemade pesto.
We had a great night, hosted by the wonderful team at Prezzo, we got to take our dough home along with a goodie bag and i was so impressed by the masterclass that I ordered my own pasta making machine on the way home and have been making my own pasta ever since.
The new menu is available now so make sure you head down to a Prezzo near you soon!
Website: www.prezzorestaurants.co.uk
#loveprezzo
Written by Aleya Uddin.