Reducing the appearance of stretch marks with Biodermogenesi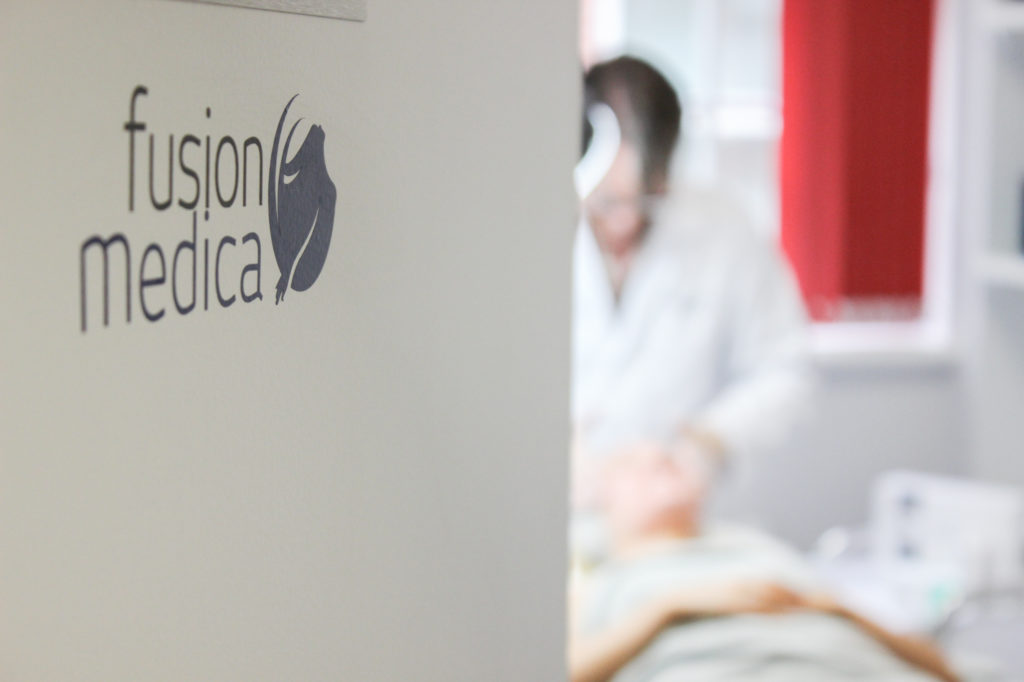 I was recently invited to attend the Fusion GT clinic to to have a course of three treatments to help reduce the appearance of my stretch marks with Biodermogenesi. Whats that I hear you cry? 'Biodermogenesi is the only electromagnetic device in the world patented which is able to treat stretch marks with 72 to 100 results scientifically proven'. Having read this of course I was intrigued, mainly because my stretch marks are very old, we are talking 18 years old. I started developing stretch marks in my early teens, and throughout adulthood, I have been told over and over again, old stretch marks cannot be treated, so I was a little dubious when I read such promises, but I thought what the heck lets give it a go!
On my first appointment I received a friendly greeting from Tiziana the Executive manager at Fusion GT, she talked me through the treatment and reassured me it was be pain free and vert effective. We then took a photo of the stretch marks, before the treatment started.
The treatment consists of three steps:
– A peeling probe is used to gently peel and exfoliate the skin, which helps in creating the best skin surface for the next step. Tiziana then applied hyaluronic acid and plant extracts to the skin. My skin was now prepped and she was able to use a hose like vacuum, which is applied to the skin, this creates electric stimulation, using electro magnetic field, helping to reduce the stretch mark appearance, rebuilding collagen, removing toxins, and allowing damaged tissue to self-renew.
So how did it go for me? Firstly yes the best thing is, it wasn't painful, it just feels like a vacuum hose is being passed across your body while you lay there. Tiziana also mentioned it tones the muscle, which I was also intrigued to see and there was no down-time which was good, as I didn't want to leave the clinic with a sore back.
After the treatment we looked in the mirror and took a photo, I noticed a little difference in the appearance, but was also aware that it would take more than one session to really show a massive difference. So I excitedly awaited my next two appointments to see how they would go.
Below you can see a before and after photo (after three sessions) and yes although they haven't gone completely, you can see that the appearance of the stretch marks has reduced, they don't look as deep and as white. I also have stretch marks on my bum treated and noticed a visible difference in the shape, it certainly did look a lot more toned. Now all I need to do is maintain that… I believe the Virgin gym up the road is calling my name.
It costs £2,300 for 6 treatments.
To read more information you can visit their website: https://www.fusiongt.co.uk or they are happy to talk you through the treatment options on: 020 7481 1656
Website: https://www.fusiongt.co.uk