Santa Ana Gin Review
I was introduced to Santa Ana, a new gin inspired by the lush dancehall days of 1920s Manila and its crown jewel, the legendary Santa Ana Cabaret last month when I visited Filipino restaurant Sarap. I knew then and there it was one I had to add to my collection.
It was a uniquely scented gin, with the main component being Santa Ana's signature botanical Ylang-Ylang, also used as the main ingredient in luxury perfumes such as the iconic Chanel No. 5. An unusual botanical in gin, but one that works here.
But let's start with the bottle. It's just gorgeous. Reminiscent of the 1920s Art Deco movement, my friends have complimented on its design as soon as they saw it sitting on my cupboard.

The gin itself is distilled in the Charente region of France to extract four native Philippine botanicals: Ylang Ylang, Alpinia, Calamansi and Dalandan. To taste and smell, Santa Ana gin has a combination of delicate floral top notes but has a fresh tropical citrus palate that complements the seven traditional botanicals usually found in gin. Juniper, Bitter Orange, Angelica and Orris Roots and Fennel for those who aren't in the know. While the scent is quite perfumey, to taste I get a lot of liquorice flavour which I approve of. It's balanced by the citrus and isn't overpowering. I actually preferred to drink this gin neat over ice, than with tonic. Though the recommended cocktails were something special.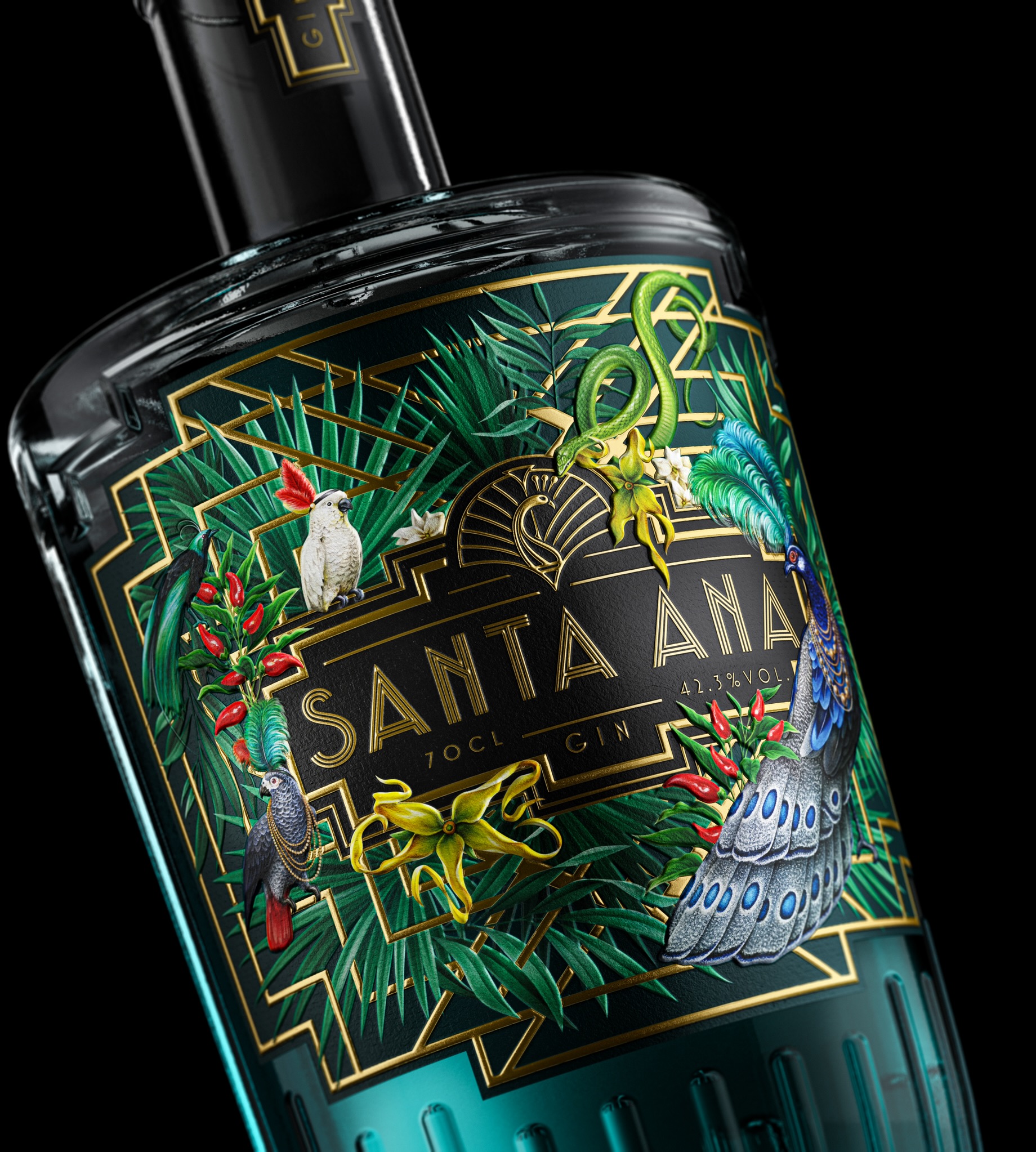 Our favourite way to drink Santa Ana was definitely in The French 75. The recipe on the site tells us that the drink was originally known as the 75 and this Harry McElhone classic first appeared around World War I in Paris at the New York Bar. The combination of ingredients was said to have such a kick that it felt like being shelled with the powerful French 75mm field gun, giving this cocktail its famed name.
Ingredients
45ml Santa Ana Gin
25ml Lemon Juice
20ml Simple Syrup
Champagne
To find out more and where to purchase visit https://santaanagin.com
Written by Tegan LeBon