Luigi Bosca and Casa Malevo Celebrate World Malbec Day.
World Malbec Day was 17th April 2022 this year and to celebrate, Argentina's leading wine producer, Luigi Bosca collaborated with Argentinian restaurant Casa Malevoin Connaught Village.
As the perfect excuse to explore one of the most exciting grape varieties of all, this partnership – of gastronomic and winemaking heritage – showcases the very best of Argentina in a bold tasting menu, available until 30 April 2022.
Onin.London was invited down to taste test the menu ourselves and were greeted by Casa Malevo's Patron, Alberto Abbate who explained the menu and why he chose to work closely with Luigi Bosca's winemaker Pablo Cuneo. Together they have created the pairings which showcase Luigi Bosca's portfolio to showcase a truly authentic experience.

We found staff not only attentive and lovely to us, but to other diners. All who seemed to be enjoying their food and wine, just as much as we did.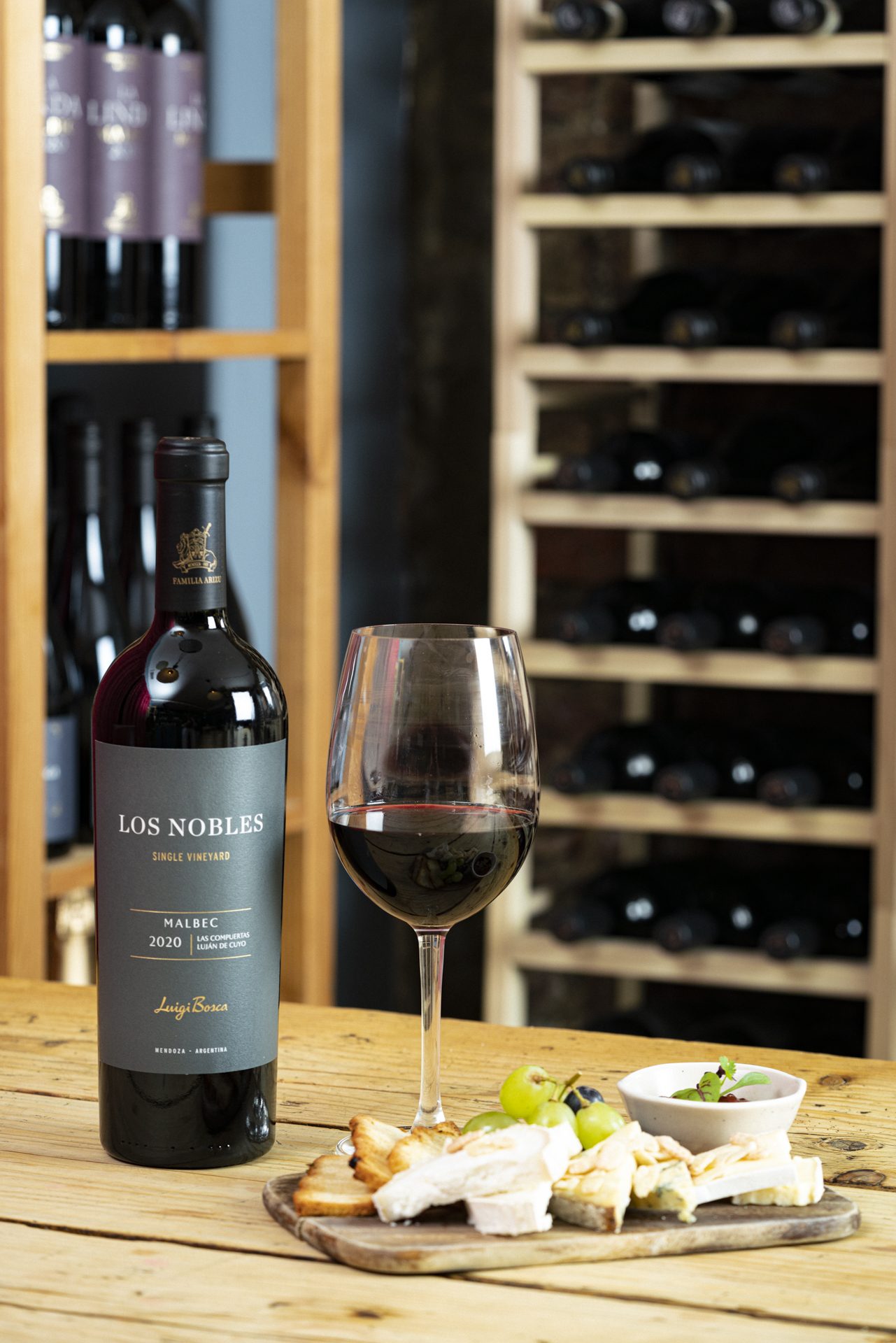 Before we delve into the tasting menu, I have to admit I started with a lovely mojito. Just the thing that was needed on a warm Friday, though it was the wine that stole my heart during the evening.
The Luigi Bosca World Malbec Tasting Menu at Casa Malevo is available in two options – a three- course standard menu (£75pp) and a three-course premium option for group celebrations (up to 12) in the private dining room (£110pp). The private dining room is quite beautiful by the way… so it's worth checking out when you visit. 
Now those that follow Onin.London know I love cheese so the starter of Provolone Cheese with Honey, Almonds and Crostini paired De Sangre White Blend 2020 was a dream come true. The sweetness of the honey, the spiciness of the hot sauce and the rich saltiness of the provolone cheese was a combination that was utter perfection. 
For someone who didn't enjoy red wine before I moved to the UK, I now can't eat steak without a glass of red. This pairing just works and as Malbec is my favourite red wine… the mains had me doing my happy dance.
Steak and Malbec are the most renowned exports of Argentina, so the mains are 100g of both Argentine Sirloin and Ribeye Steak which are then paired with a wine flight of Luigi Bosca's finest Malbec wines carefully selected from varying Mendoza terroirs. Both steaks we had were cooked  extremely well and soon disappeared from our plates.
The premium menu will add Argentine Fillet Steak and a glass of the intense and robust, De Sangre Malbec Paraje Altamira 2017. 
The portion of triple- cooked hand-cut chips and seasonal mushrooms help make this main even more enjoyable. As I didn't eat the mushrooms, my friend assured me they were delicious. 
On the steak and Malbec pairing Chef Alberto Abbate comments: "The velvety and bold flavours of the De Sangre range are an incredible match to the main course focusing on the different meat cuts. These wines allow our guests to explore the tenderness of the steak and take the dish to another level."
Dessert considered of a Passion Fruit Sorbet and a Churro inspired pastry served with Luigi Bosca Gewürztraminer 2019. It was light, tart and a great way to finish the meal. 
Pablo Cúneo, Winemaker, Bodega Luigi Bosca adds, "These Malbec selections bring to life the winemaking journey and the Argentina character in a tasting menu. They are the perfect expression of the Arizu family."
Before visiting Casa Malevo, my knowledge of Argentinian wine was very limited. I'd only ever sampled the odd Malbec and didn't realise Argentina also produced a variety to grapes and wines. It was very interesting talking to Alberto and finding out more about not only Luigi Bosch wines but all that Argentina has to offer.
We throughly enjoyed our night and I'm sure you will too. Bookings are highly recommended for The Luigi Bosca World Malbec Day Tasting Menu at Casa Malevo, 23 Connaught Street, London W2 2AY. 
Booking can be made via: [email protected]
For further details, or to book a table, please visit www.casamalevo.com
Written by Tegan LeBon