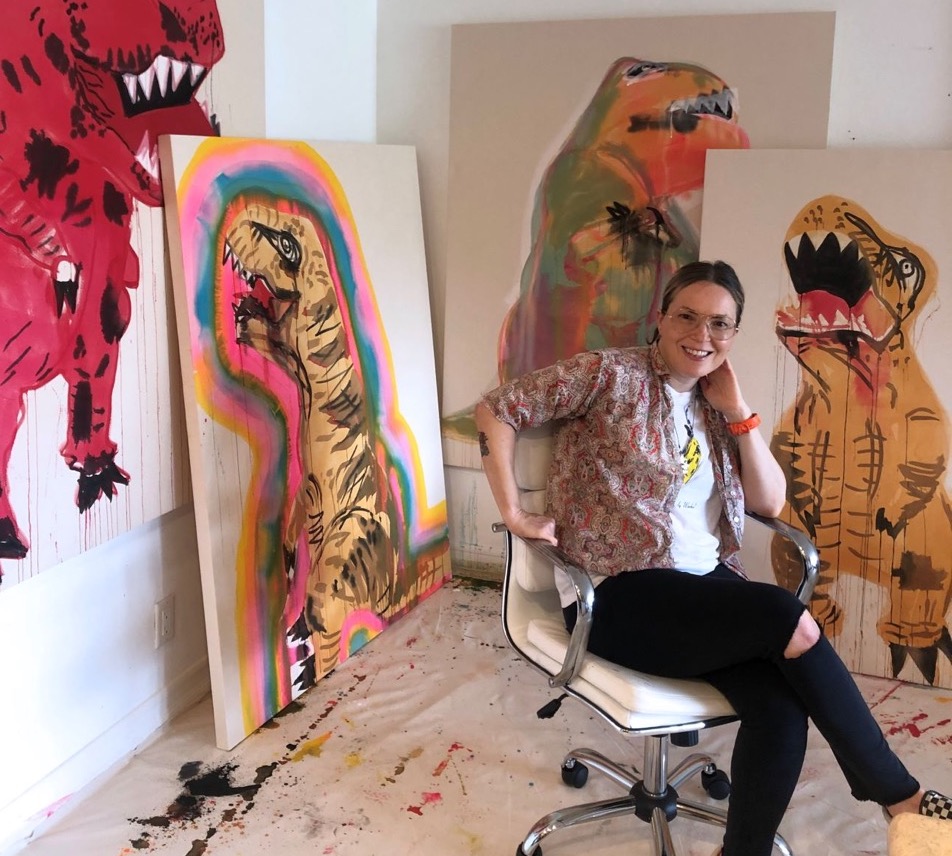 Seven Dials announces a new experiential 'Unit X' concept exhibition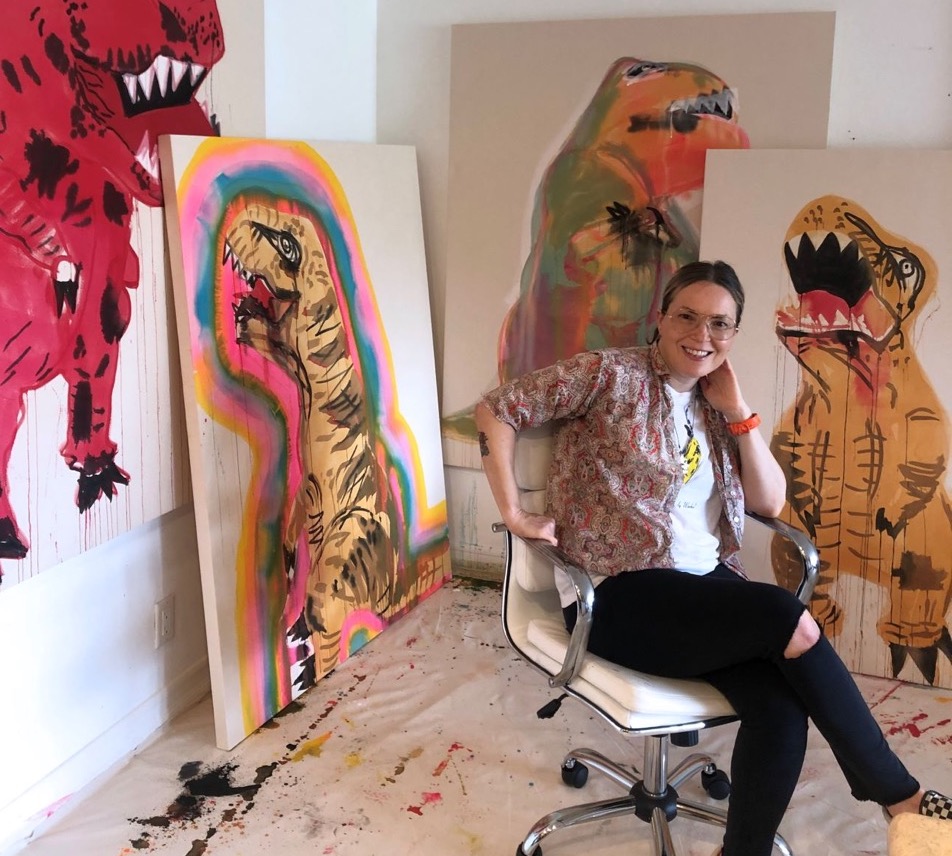 Nestled between busy Soho and Covent Garden you'll find Seven Dials, a destination for foodies, shoppers and culture seekers alike. Contemporary art lovers are in for a visual treat as the internationally acclaimed Unit London Gallery, launches Unit X – a new art experience-led concept that will host a roster of exhibitions from UK and international artists, immersive events and cutting-edge collaborations; redefining our perspective of art and culture.
Debuting on 22nd September in her first-ever solo UK exhibition is Los Angeles-based artist, Liz Markus. Inspired by a fascination with socialites, punk, new wave culture and the subconscious, Unit X will feature her signature bold and colourful style in her canvases entitled 'Super Disco Disco Breakin' and her must see coveted T-Rex series of paintings which evoke bold raw expression.
The launch of Unit X coincides with the unveiling of Seven Dials' new collaboration with renowned artist and fashion designer Dame Zandra Rhodes bringing colourful artwork to the seven streets that make up the Dial. Art and music pair harmoniously, and until 10th October visitors can also enjoy acoustic musical sets from 'Seven Dials Unplugged' impromptu live music performances featuring upcoming UK artists every Saturday between 1-5pm.
Find out more about Unit X here or follow Seven Dials on Instagram (@7Dials) to keep up-to-date.
When: From 22nd September
Website: www.sevendials.co.uk
Where: Unit X, 40 Earlham Street, WC2H 9LH
Written By: Eboni Addoh