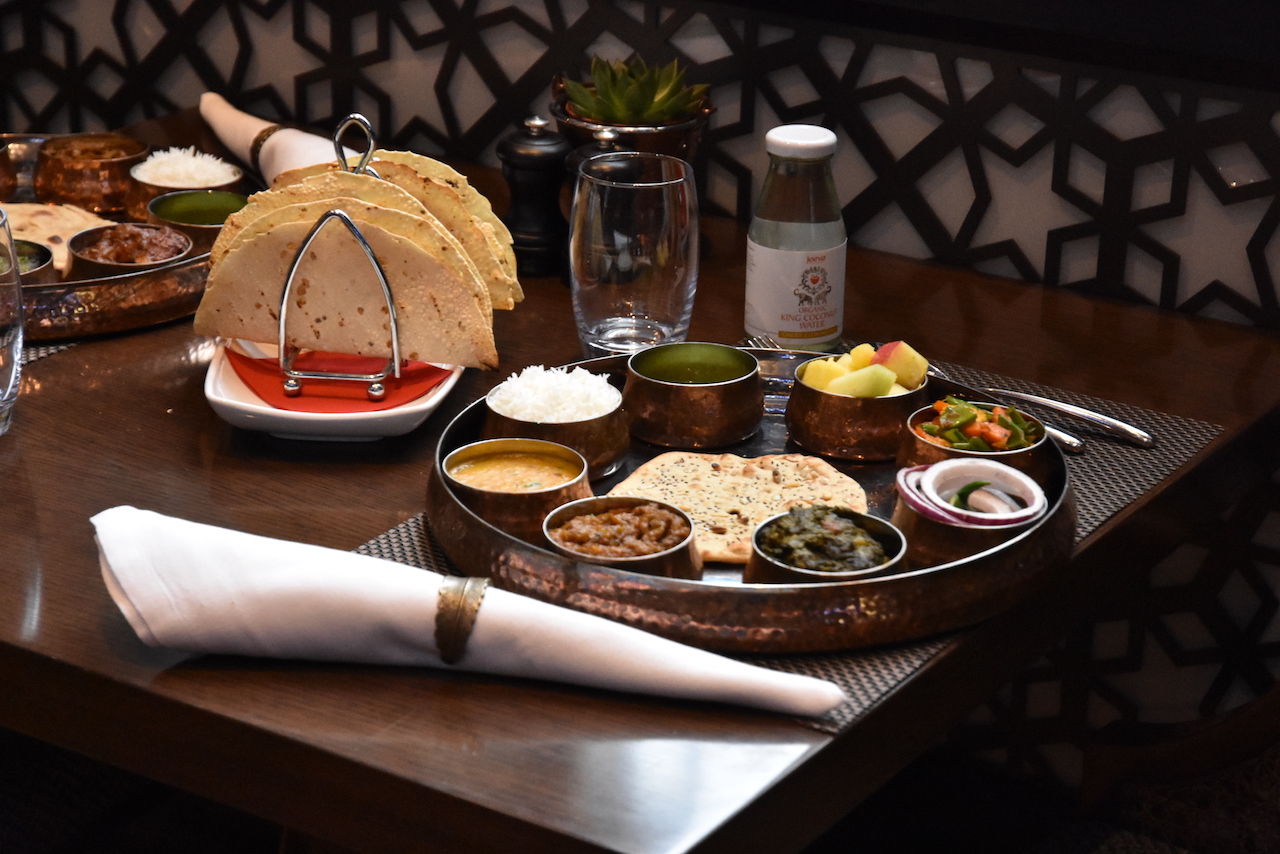 Spa hotel Lalit rejuvenates body & soul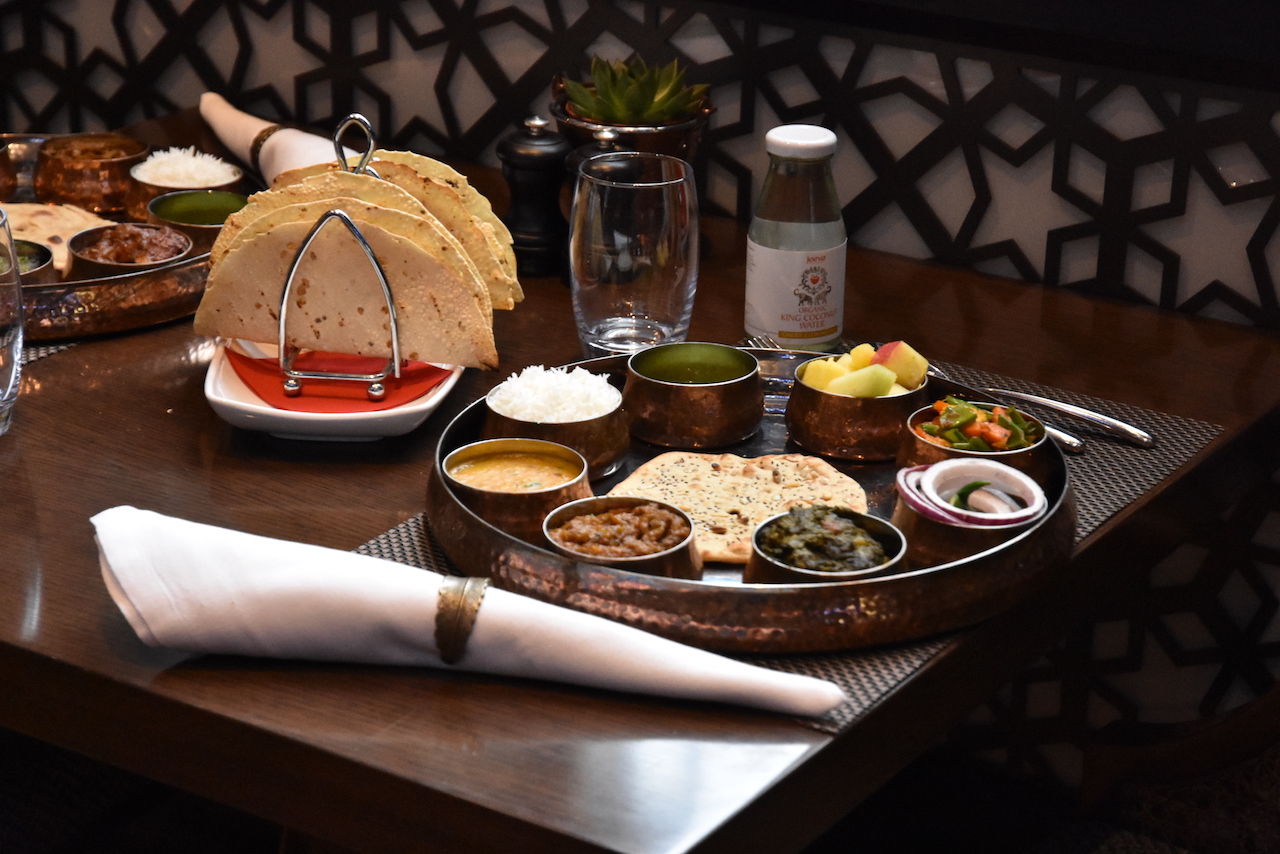 Restore the mind and body this breezy and cold February with The Lalit London's SpaThali; a combination of spa treatments and comforting dishes that will help you unwind and revive. It's better than reaching for that bottle of vino trust me.
Lalit's Rejuve, the luxury spa within historic Grade II listed former St Olave's Grammar School, is offering hotel and non-hotel guests the chance to enjoy the SpaThali package to invigorate the senses. Treatments are followed with a Thali selection at the hotel's pan-Indian majestic high-ceiled restaurant, Baluchi, which must have been the Assembly Hall back when it was a school.
Those looking for a January cleanse can opt for the refreshing Detox Delight, an hour-long full body exfoliation, wrap and rejuvenating full body moisturise followed by Vegan Thali. Dishes include Tadka Dal, Saag Aloo and Laccha Pyaz.
Alternatively, the alleviating Shiro and Pad Abhyangam, a 60-minute herbal oil head and foot massage are followed by a Winter Warming Thali, a selection of delicious and warming dishes including Kaafir Lime Chicken Tikka, Baingan Bharta and Lahsooni Palak. Both Thalis are accompanied by a complimentary Jeeva organic coconut water. We also drank a special blended Indian tea, which I'm sure you could request whilst you're there. A selection of magazines and newspapers are available to read while you enjoy your fine dining experience. We ate like Indian Queens and the flavours were fierce.
The Shiro and Pad Abhyangam treatment was nourishing for my skin (I've been a bit lazy with moisturising it lately) and I was advised to treat my hair in argan or almond oil at least once a week overnight to nourish it.

SpaThali will run until the end of February. The Shiro and Pad Abhyangam treatment and Winter Warming Thali is priced at £90.00 per person, or £170.00 for two. The Detox Delight treatment followed by the Vegan Thali is £85.00 per person or £160.00 for two. I hear the restaurant gets very busy in the evenings.
Whether you're looking for a healthy NEW YOU (who isn't tell me please?) or to just relax the body and soul, Lalit's SpaThali is a definite way to rejuvenate. Namaskar!
Address: The Lalit London 181 Tooley Street, London SE1 2JR
Website: www.thelalit.com
Facebook: TheLaLiTLondon
Twitter: @thelalitlondon
Instagram: @thelalitlondon
Written by Julia Nelson