Spend the weekend in Westminster!
Onin.London was invited last week on a press trip to Showcase Westminster as the perfect place for a London staycation.

It really did highlight Westminster as the destination as the perfect weekend away, as Westminster has a lot to offer! It was certainly a weekend of Art and Culture and a great way to explore the city!
Where to stay:
The Marriott Hotel Marble Arch
134 George St, London W1H 5DN

The Marriott Marble Arch is modern destination for business and leisure and it provides contemporary 4-star accommodation! We'll be doing a full review on this great hotel as we loved it so much, so make sure you look out for it.
https://www.marriott.com/hotels/travel/lonma-london-marriott-hotel-marble-arch
Start your day visiting the Marble Arch Mound light installation, Lightfield. Love it or hate it, the climb is worth it to see the Lightfield, a new light exhibition by W1Curates and British-American artist Anthony James, is on display at Marble Arch beneath the Mound, until December 2021.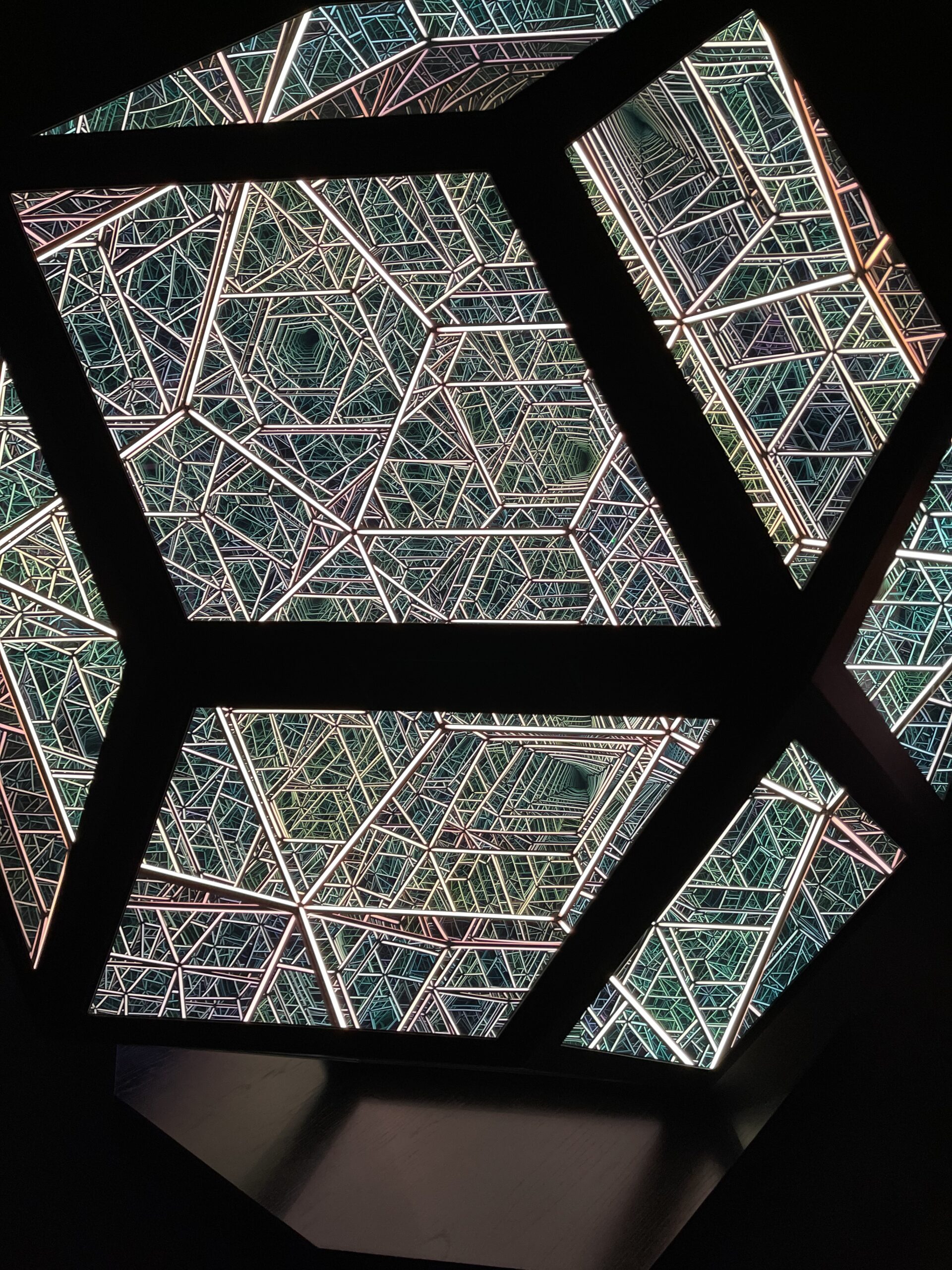 Tickets are free but timings must be booked at https://marblearchmound.seetickets.com/timeslot/the-marble-arch-mound
Explore the beautiful Italian Gardens
After finishing at the mound, we walked through Hyde Park where we walked past the Italians Gardens Cafe which serves delicious homemade pastries and tea or coffees.

I hadn't been to the Italian Gardens before and it's simply beautiful. Definitely a part of Hyde Park, that you're missing out on if you haven't seen it.
Walking through the park, head to the Serpentine gallery to view the free James Barnor: Accra/London – A retrospective exhibition.

I hadn't heard of James Barnor before today, but his photographic work is pretty famous. Looking through his photos taken between the 50s, 60s and 70s is pretty amazing. A favourite picture of mine in the exhibition is a photo of Mike Eghan Piccadilly Circus in 1967.
https://www.serpentinegalleries.org/whats-on/james-barnor/
Next we continued our journey through the park to explore The Inside out festival South Kensington green trail. Walking through Hyde park and heading towards exhibition road, you can follow the walking trail which connects a series of green installations. A downloadable trail map helps visitors to explore the hidden nature in the city, providing inspiring ideas for a greener future. We did struggle with finding some of the installations on the map, but we enjoyed the walking trying to find them.  Find out More information and download the trail map https://www.discoversouthken.com/itinerary/south-ken-green-trail
After all that walking, we had worked up an appetite, we headed to Covent Garden for lunch at Buns & Buns. Buns & Buns is a cute space which features an open-plan kitchen and dining counter where guests can interact with the chefs.
Standouts include the Truffle & Wild Bao Bun and the Pork Belly Bao Bun. We loved the fluffy Bao Buns and delicious fillings. We also enjoyed the Edamame with Chilli and Lime. 
Theatre is a must when you're in London and we were lucky enough to see The Last Five Years! Check Today Tix or other theatre websites for the best deals on theatre tickets.
While you're in Covent Garden, make sure you visit the Chila Burman X Covent Garden exhibition. Artist Chila Burnman has taken over the historic Market Building with an impressive large scale art installation. Burman brings her vast neon sculptures into the South hall, transforming the space into a giant neon wonderland. It is pretty, but our recommendation is to wait until after dark to see it in all its glory!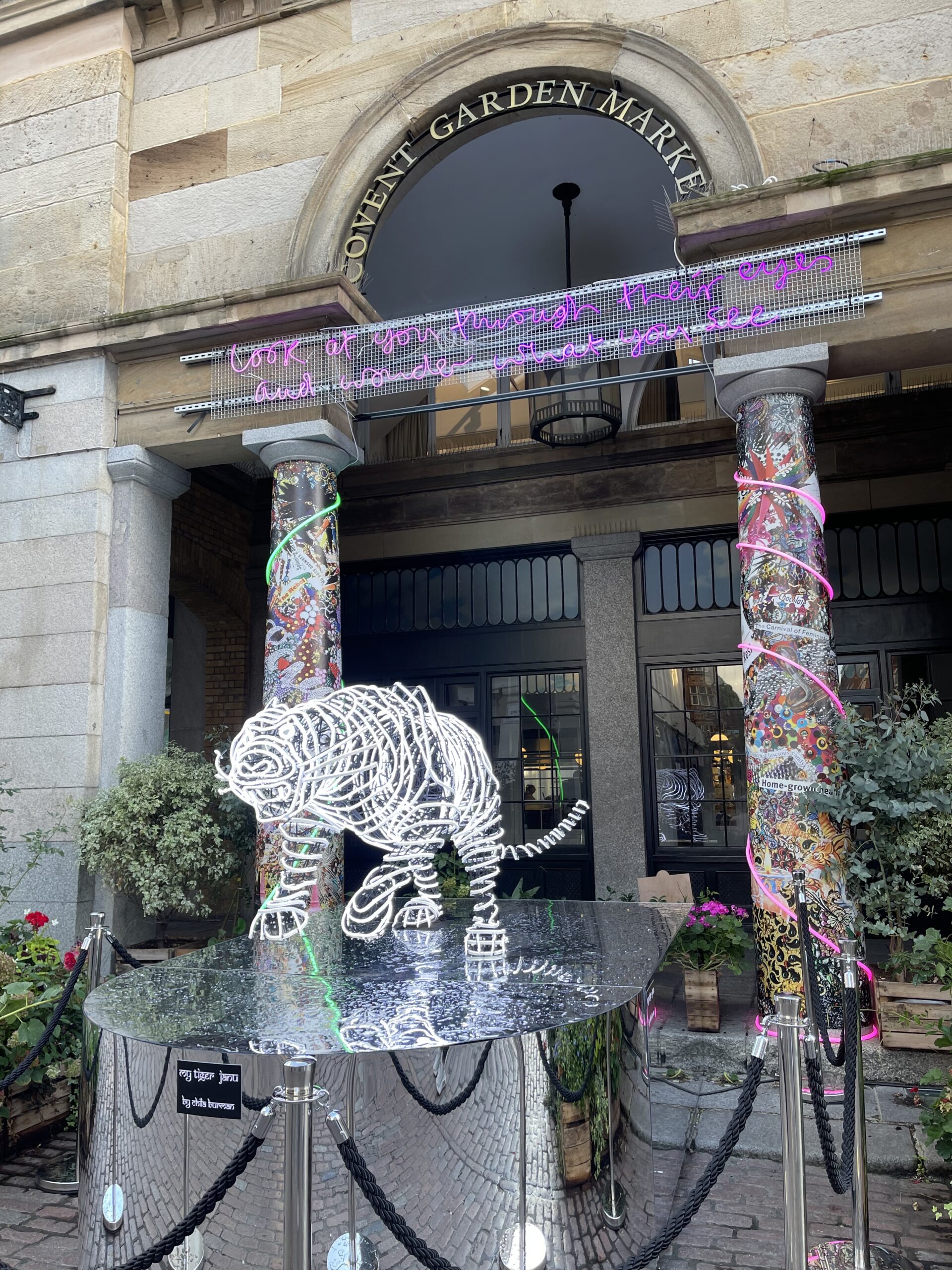 We headed back to the Marriott Marble Arch to fresher up before dinner at The Pickled Hen. There's not many places in London you can get a 28 Day Himalayan salt-aged premium filler steak with garlic confit for only £24.50. It was cooked to perfection and paired amazingly with
The Pickled Hen has a great range of drinks and is also a great place for breakfast the next morning when you're staying the Marriott Marble Arch.
https://www.thepickledhen.co.uk
There are loads of things happening in Westminster this October including London based artist @Lakwena creating a floor painting at Temple Roof Garden from the 6th – 30th April 2022. The underloved half acre roof terrace on top of Temple Underground Station between the Thames and the Strand in the heart of London is coming to life as The Artist's Garden. British Ugandan artist Lakwena Mciver renowned for her joy-inducing palette, dynamic designs and profound, succinct messages will be creating a floor painting.
Photo credit David Parry/PA Wire
For more information visit:
https://www.westminster.gov.uk/westminster-
 Instagram: @WestminsterReveals Hashtag: #WestminsterReveals
Written by Tegan LeBon
Photos by Tegan LeBon