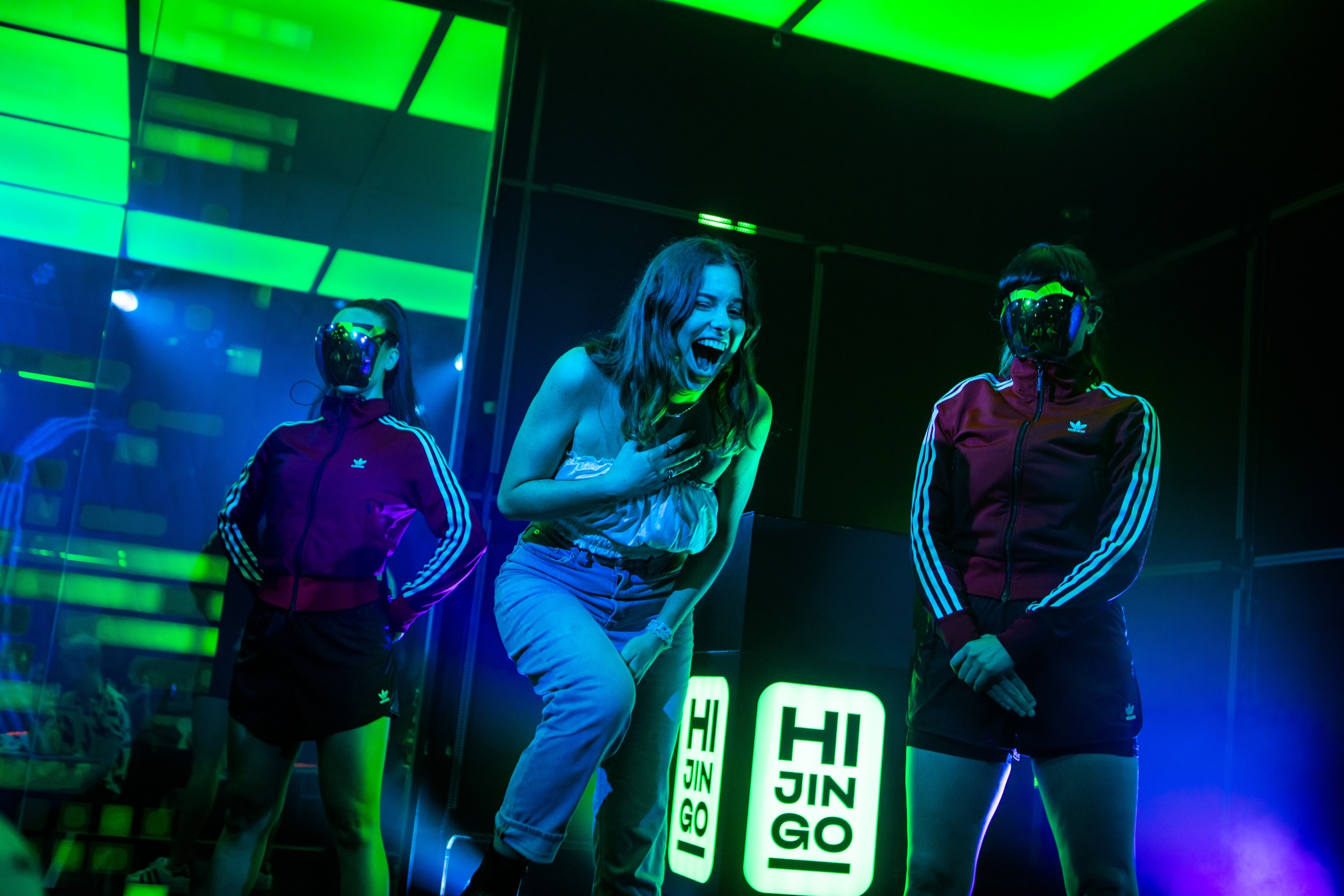 STEP INTO THE MATRIX THIS NEW YEAR WITH HIJINGO
CHOOSE YOUR PLAYER NOW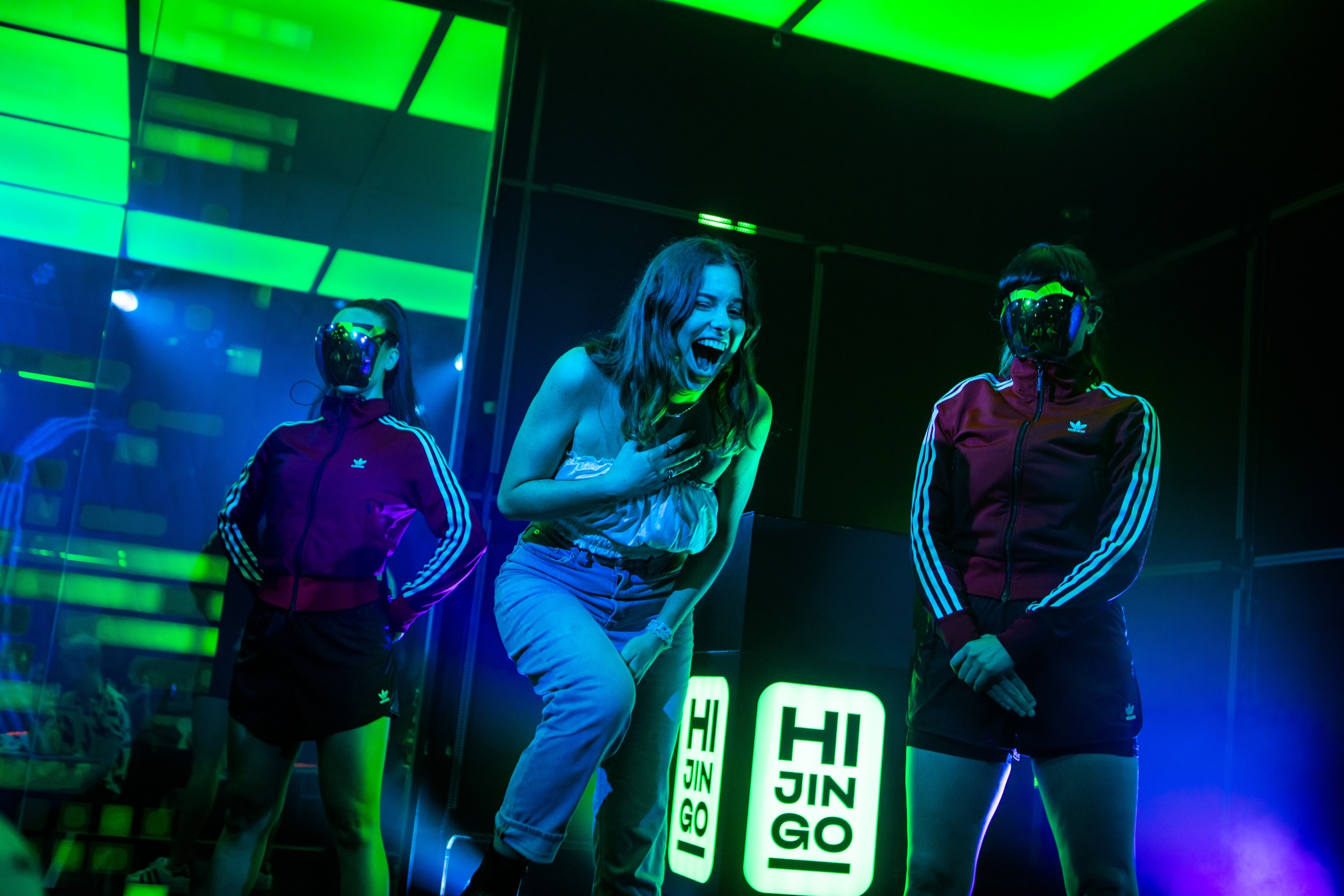 This New Year's Eve, Hijingo, a multi-sensory bingo experience is opening its doors and uploading players into their very own simulation, inspired by the launch of the new film, The Matrix Resurrections. Players will not only experience a new dimension but will also have the chance to walk away basking in the glory of a win with a sunny European holiday, how else would you want to welcome in 2022? 
At Hijingo, players will enjoy three amazing Matrix-themed games of bingo, alongside helping The Hijingo Oracle find the ultimate winner ('The One'). Wave goodbye to 2021 and follow The White Cat into Hijingo where only 'The One' will be freed from The Matrix, although with a party this good, players will be competing to stay! 
Whilst following The White Cat, players will be given the opportunity to win a selection of extraordinary prizes, including a round of red pill blue pill shots, a drone and cash prizes. Best of all, players will be given the chance to walk away with a European holiday prize, however only 'The One' will win.  
Not only is Hijingo bringing a simulation to Shoreditch, but also out of this world cocktails through The Matrix of Mixology. From lime gins to Violette liqueurs, will you sip on Hi-Jin-Neo and become the protagonist of the evening or will your dark side shine through from a sip of Agent Smith? 
All you now need to do is choose a player… Whether you want to keep it simple with The Trinity package, take it up a notch with The Morpheus, or go all out with The Neo, all packages include three games of bingo and a DJ-fuelled after party allowing you to celebrate into the New Year, forgetting that you ever wanted to leave the simulation… 
See below for a full package breakdown: 
The Trinity: 
·         Includes three games of Matrix bingo with the ultimate prize 
·         Welcome cocktails 
·         Two drinks (beer, wine, house spirits and mixers) 
·         Epic countdown 
·         Live DJ and after party 'til 2am 
·         Price: £40pp 
The Morpheus: 
·         Includes three games of Matrix bingo with the ultimate prize 
·         Two drinks (beer, wine, house spirits and mixers) 
·         Four sharing plates 
·         Epic countdown 
·         Live DJ and after party 'til 2am 
·         Price: £45pp 
The Neo: 
·         Includes three games of Matrix bingo with the ultimate prize 
·         Two drinks (beer, wine, house spirits and mixers) 
·         Four sharing plates 
·         Main course 
·         Prosecco at midnight 
·         Epic countdown 
·         Live DJ and after party 'til 2am 
·         Price: £60pp 
All that is left for you to do now is choose your player, walk through the loading bay into the Hijingo Matrix and party early into the new year, despite the glitches… 
For more information and to book, please visit hijingo.com