Tim Johnson's i-Qi-coaching
Looking for a way to de-stress? To reduce anxiety? To improve mental well-being?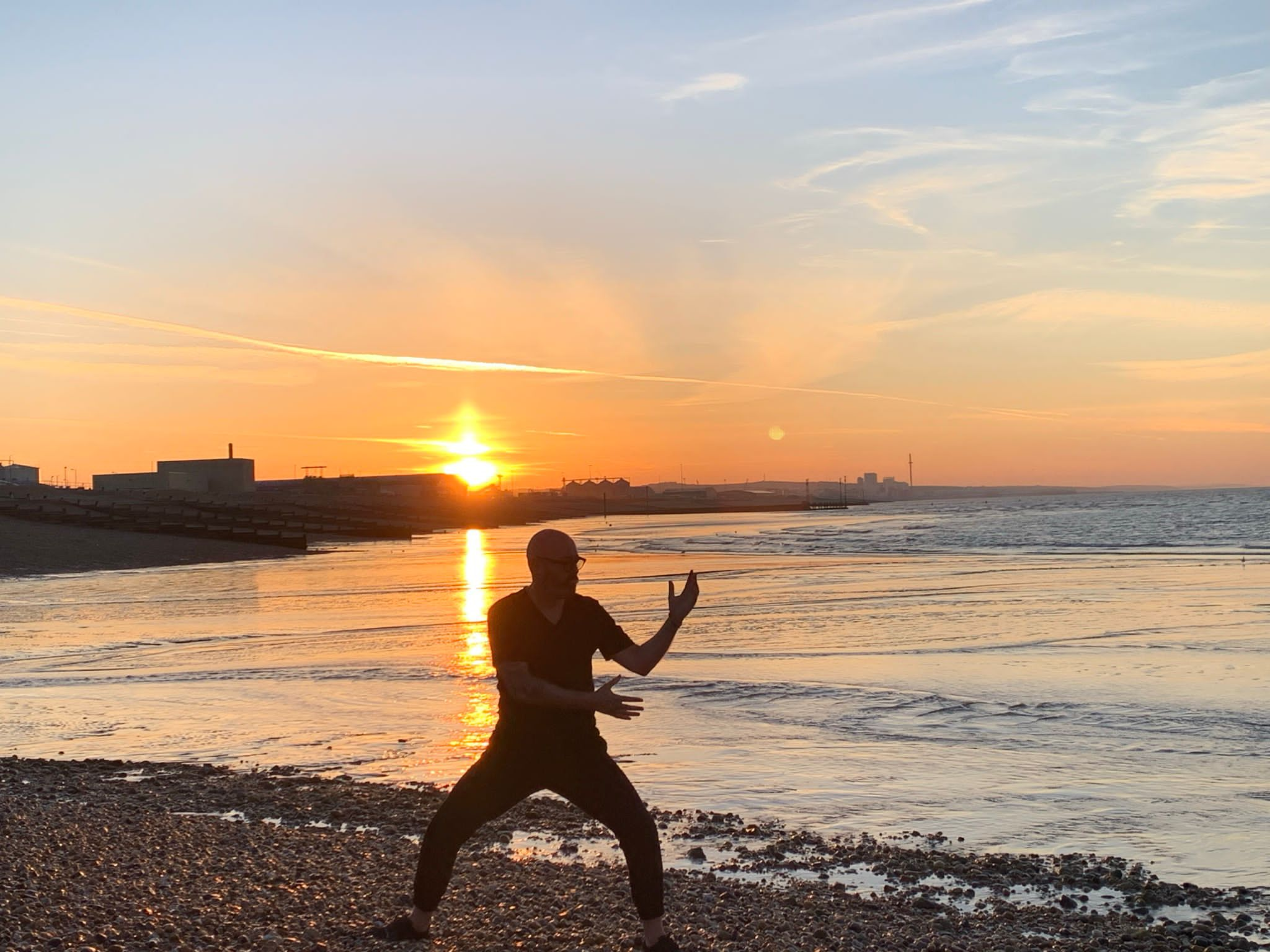 If you answers yes to any of these then well-being coach Tim Johnson's i-Qi-coaching course may just be for you. His 8 weeks course will be launched on 13th January 2022. Tim will teach techniques  involving the four disciplines of breathing, meditation, qi gong and tai chi. The aim is to help people manage anxiety and stress through the four disciplines as well as through simplicity, compassion and balance.
Tim has studied and practised Tai Chi and Tao philosophy for 17 years and formed his coaching program i-qi coaching four months ago. The 'I' refers to the individual while Qi is the Mandarin word for 'breath' or 'life force'. Tim explains that his aim is to 'help individuals and groups to reconnect to themselves, learn to manage their anxiety and stress so they can live a more balanced and fulfilled life '
ONIN had a one hour taster of the course on 15th December where Tim showed us some exercises related to breathing, meditation, qi gong and tai chi. A favourite was a breathing exercise named 4-7-8 where we breathed in for 4, held for 7 counts and breathed out for 8 counts. This exercise helped bring oxygen into, and spread it around our body. We also learnt how many breaths a minute would help us to understand when we were stressed or worried about something, compared to when we were not.
We participated in a number of gentle standing exercises. For example, an exercise called clenching where we would tense our bodies to hold in stress, then move bodies and breathe to release this area. I really enjoyed a Qi-gong exercise was called 'Looking Back Like a Cow Gazing at the Moon'.  This exercise helps with blood circulation and muscle strengthening an easy as simple as moving your palms outward as if pushing a beach ball away, turning hips, breathing out, holding position and then turning back the other way. A hides meditation with a gong helped us to try to clear our mind, and positive affirmations helped us remember that we as individuals are important.
Tim was knowledgeable, friendly and approachable. He was able to keep the class moving whilst also ensuring we had time to practice the techniques we were learning. If the taster is anything to go by, ONIN certainly recommends the course.
The  Dynamic Chi 8 week course starts January 13th 2022. It will run on Thursdays 7pm to 8pm. It is online with a maximum of 15 participants. The cost is £120.
i-qi coaching also offers individual sessions, business offerings and gave to face sessions. Check out their website for further details.
Website : https://www.i-qi-coaching.com
Instagram: https://instagram.com/iqicoaching
Written by Caitlin Neal