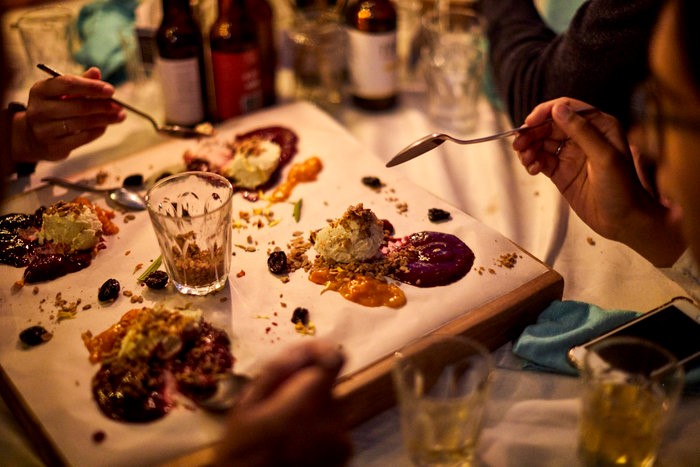 The Sustainable Food Story presents… Vol.6: 'Running Through A Field of Wheat' Supperclub
The Sustainable Food Story presents…
Vol.6: 'Running Through A Field of Wheat' Supperclub
@ Borough Market 26th/27th November
Sunday 26th November; 5pm & 7.30pm
Monday 27th November; 6pm & 8.30pm
This year has been quite the adventure for the TSFS team. Fresh back from Berlin, our 2017 finale finds us jumping back on the grain train all the way to London and into the Borough Market Cookhouse.
It may seem like a distant memory, Theresa May being naughty and running through a field of wheat, but The Sustainable Food Story haven't forgotten. We're still running through that field, planting, eating and asking some very difficult questions as we go.​
Come and join us in the Borough Market cookhouse for an intimate dining and storytelling experience with only 10 per sitting. Your food sustainability researching hosts will take you on an adventure beyond your table, which lies so close to the kitchen you can smell the bread baking.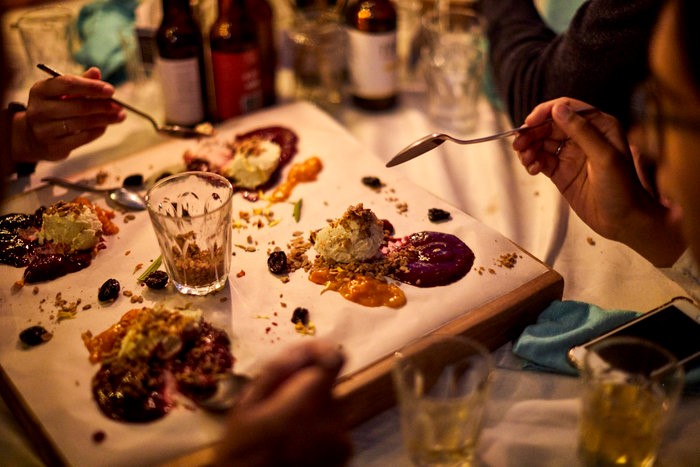 Example menu dishes (subject to change):
– Rye levain w/ salvaged bean dip
– Root-to-fruit beetroot w/ goats cheese and sprouted grains
– Carrot, sage, einkorn and forgotten cheese croquette on a bed of underground mushrooms and winter leafy greens.
– Spelt and rye homemade sourdough
– Botanical cheesecake w/ heritage grainola, rosehip syrup, foraged fruit compotes and blood kisses
– Wild cocktail w/ London distilled gin