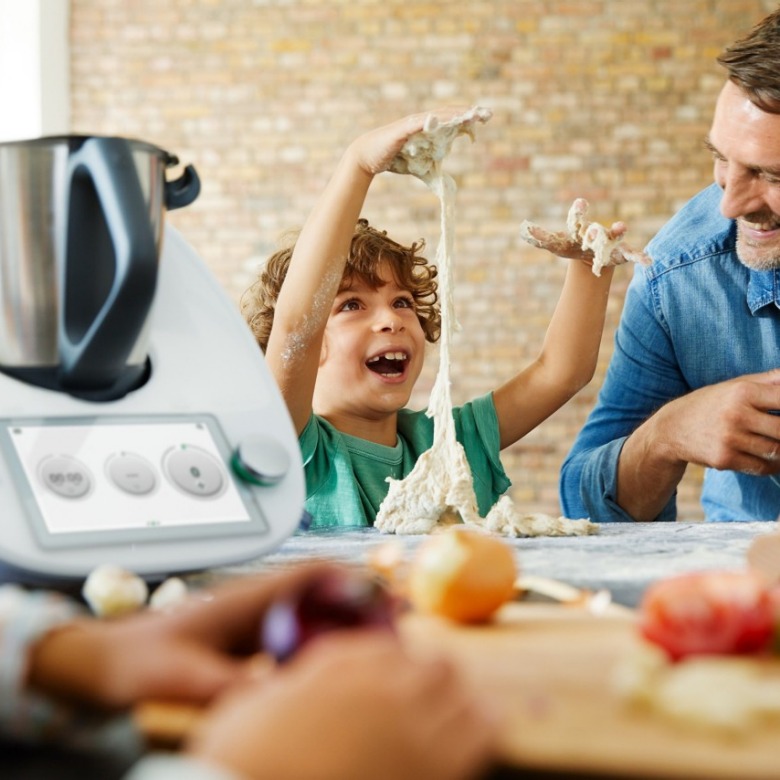 Vorwerk gifted me a Thermomix in December and for the last few months I've been in enjoying cooking and upping my game in the kitchen.
Now I love kitchen gadgets but when you have a small kitchen, space is definitely an issue! Thermomix seems to be the answer to this!
What is the Thermomix TM6?
This amazing kitchen appliance replaces over 20 appliances in one compact unit. It can blend, steam, emulsify, stir, chop, mix, weigh, grind, whip, heat, knead, slow cook and more!
This year, Thermomix turns 50 years old. It was first released back in 1971 by Swiss-born Hansjörg Gerber. Gerber created the original model, the VM2000. The Thermomix TM6 has definitely come a long way since then.
Product specifications
• Smart, connected appliance with WiFi connectivity built in.
• Step-by-step guided cooking on 15.2cm x 20.3cm touchscreen.
Heating System: 1,000 W max power consumption. Protected against overheating.
Maximum power consumption: 1300 W
Maximum Capacity: 2.2 litres (9.3 cups).
Mixing Bowl: Stainless steel, with heating system and temperature sensor integrated.
Thermomix® TM6 comes complete with:
Varoma: 3.3l capacity for steaming
Butterfly: Stirring attachment
Lid: Bowl lid with measuring cup insert
Measuring Cup: Improved measuring cup for easier usage
Spatula: Improved Spatula with softer, easier to use material
Splash Guard
Basket: Improved simmering basket
Simple Ideas Cookbook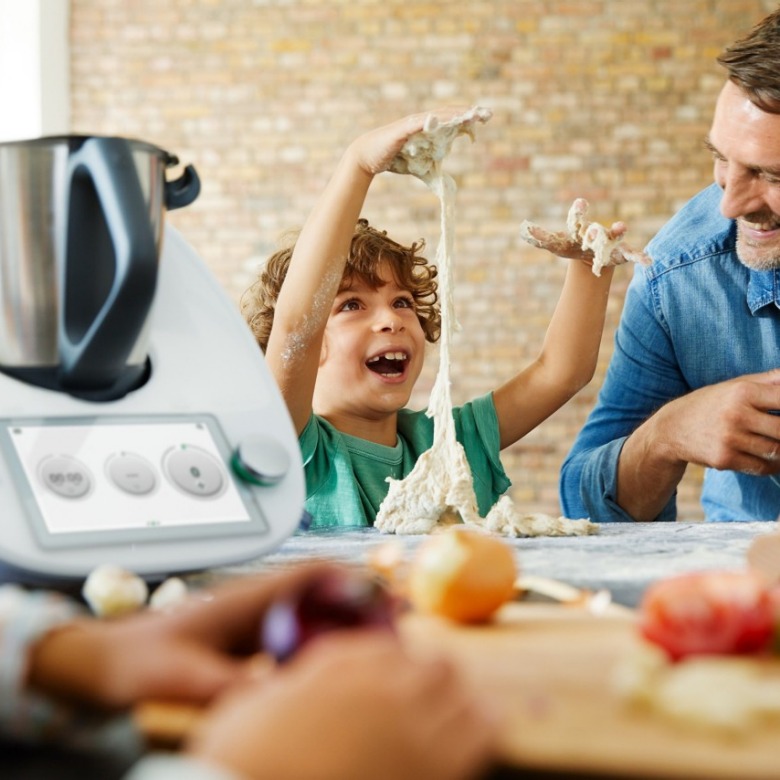 Using the Thermomix TM6
First thoughts
Now my sister has a Thermomix and I had been to a party before so I knew setup was easy. It also helped that Vortex provide users with either an in person or virtual session with an expert to help you set it up!
It was easy to set up the machine, especially once you download Cookidoo (Thermomix's official digital recipe portal) app onto your smart phone.
What is Cookidoo! Well it's the app that is synced to your thermomix and contains over 50,000 recipes to choose from via the search and filter features. You can then organise, bookmark and create collections.
The app can help you organise your weekly menu as well as helping you prepare your weekly shopping list. I mean you can even order the ingredients you need straight from the app.
Cookidoo then provides step by step instructions and will help turn even the most terrible cook into a gourmet chef.
While I haven't played with this feature yet, you can create your own Cookidoo recipes and upload them on the site. I'm definitely going to be trying this soon and it'll make cooking my favourite Chrissy Teigan or Half Baked Harvest Recipes even easier. This may also assist if you want to reduce the recipe quantities as most recipes are for 4-6 people.
Testing
My housemate loves that I have this machine and while I haven't let her touch it yet, she's been enjoying the benefits of all the tests.
To start with I made milk bread and while you need an oven to finish the bread, the whole process was simplified. The kneading function made life so much easier. My sister also swears by the Thermomix Pizza.
Other favourite recipes on the Cookidoo site of mine were the White chocolate and raspberry selfsaucing pudding, Swedish meatballs and gravy, Broccoli and bacon tart, Courgette and Parmesan muffins and the lemon drizzle Madelines.
It was great when I was visiting with my sister and I was able to make 5 dishes within two hours. All with minimal cleanup required.
Which is another thing. The Thermomix was easy to clean.
Are there any cons?
The Cookidoo app is about £30 a year and for the high price of the machine, it's a shame that you have to pay this excess. However if you're using it on a regular basis it is worth the extra cost.
There are also extra accessories to purchase such as the blade cover and peeler available. So I'll definitely be getting them.
Is it worth it?
In a one word answer… YES!  I absolutely love this machine and was going to buy my own before I was kindly gifted the machine. It's made my life so much easier and helped me branch out and try cooking new things I normally wouldn't make.
Don't let the price scare you off. It's worth it and Vorwerk do offer payment plans.
To purchase visit: https://www.vorwerk.co.uk/shop/thermomix/thermomix-tm6/p/62149
Written by Tegan LeBon
photos from Thermomix  website