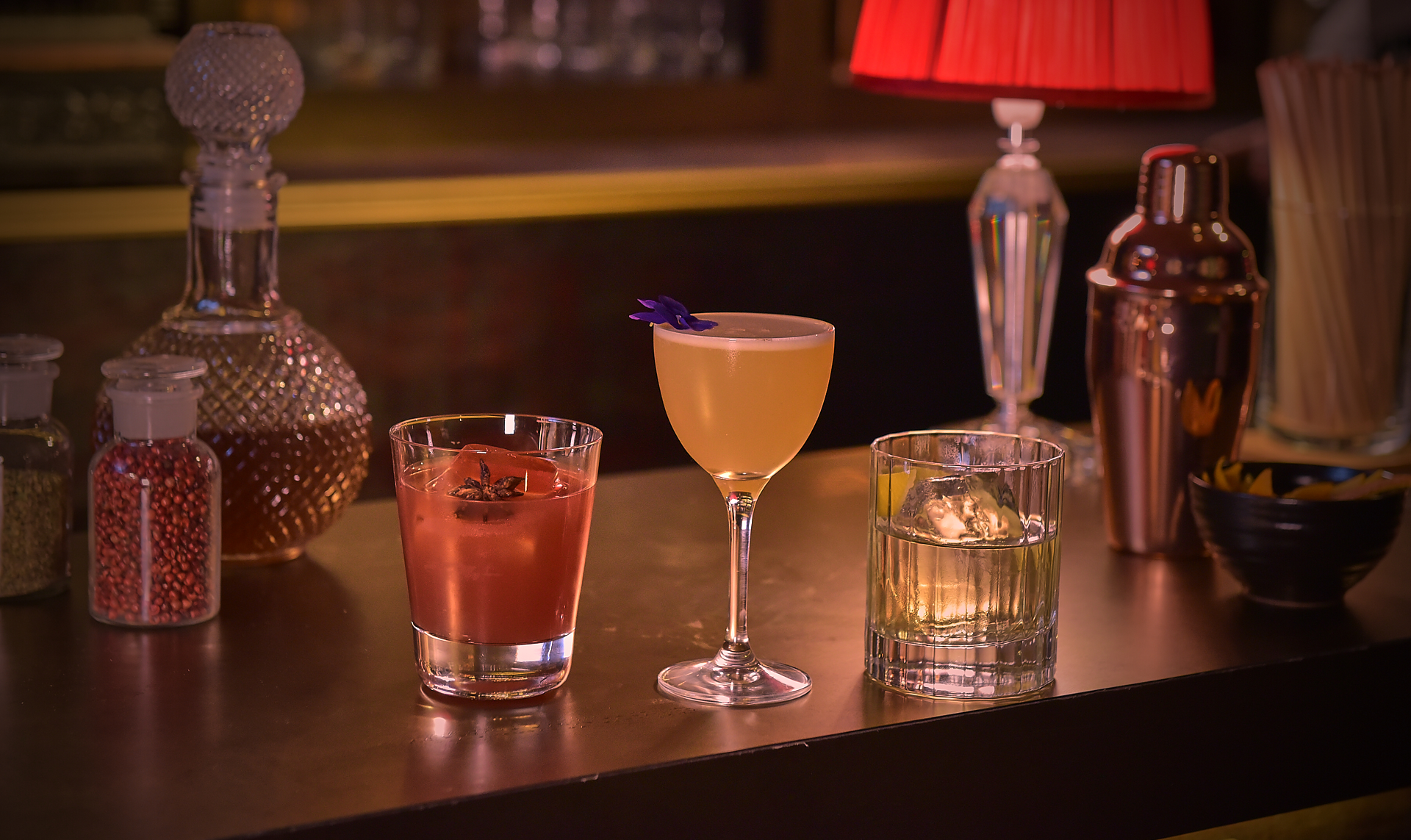 Spice & Rye' Speakeasy Review
Glenmorangie is celebrating the Golden Age of American *Whiskey this March with the opening of Spice & Rye: a cool new Speakeasy cocktail bar in the heart of Fitzrovia, London. ONIN.London attended the launch of this spice-inspired, roaring 1920s-style pop-up bar to help celebrate the release of Glenmorangie Spìos: the 9th release in the Highland single malt's Private Edition range. Glenmorangie Spìos is the first ever single malt scotch that has been entirely aged in American ex-rye whiskey casks and was very smooth and easy to drink. It's safe to say it's a great whisky if they can convert a non-whisky drinker.
Entering through a spice shop, we were asked to identify the different spices available before being lead through a hidden bar. This rouse, enhanced the feel of the 1920's prohibition era and provided an exciting entrance in the world of Glenmorangie whiskey. Inside the bar, we were taken in by the opulent, dimly lit 1920's style bar and the amount of work to transform this space into a lively atmosphere. We loved the look and feel of the bar, and the gorgeous bartenders in their 1920's suits providing us with an array of delicious whiskey cocktails, made using a selection of spices and unique flavours.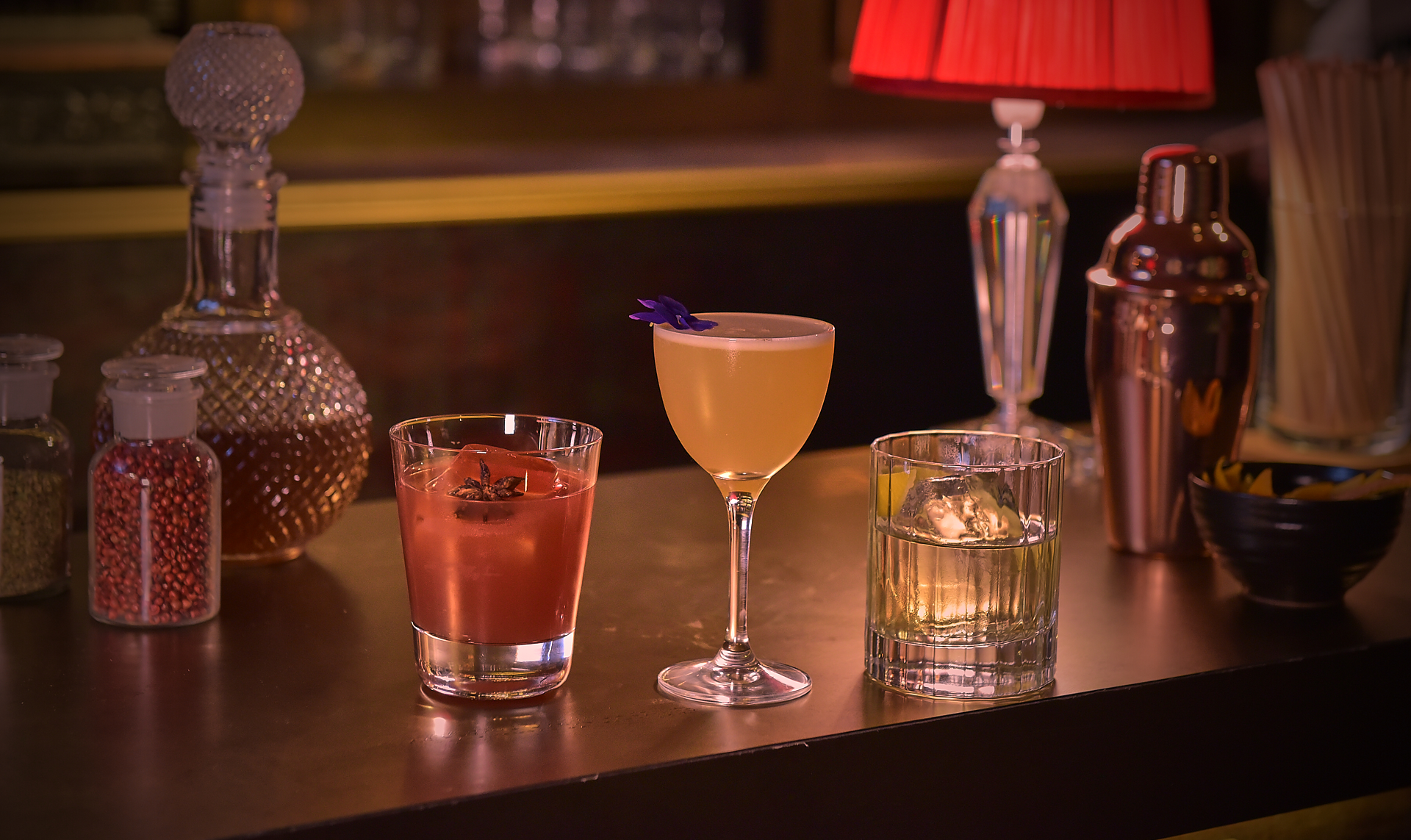 We tried all three cocktails available and couldn't have been more impressed. The High & Rye (made with Glenmorangie The Original, ginger, pineapple, topped off with rye beer), The Bloodstone: a twist on the classic Blood & Sand, made with coffee infused Glenmorangie The Quinta Ruban, Rubino and Cocchi Torino) and the Chapel St Sour (a blend of Glenmorange Nectar D'Or, Rinquinquin, lemon and toasted coriander seed), all truly showcased how whiskey can be used in a cocktail without it having to be an old fashion.
Glenmorangie's range of award-winning whiskies, tasting flights and drams will also be available to purchase at Spice & Rye. Open between the 20th to the 24th March, guests are advised to pre-book online and reserve their two hour space in the bar. Tickets are £10 and include one bespoke cocktails or a dram of Spìos and can be purchased at www.eventbrite.co.uk/e/spice-rye-speakeasy-tickets-43130979922.
Website: www.glenmorangie.com
Address:
Spice & Rye
14 Percy Street
Fitzrovia London
W1T 1DR
Opening Hours: 19th – 24th March 2018 Monday & Tuesday: 9pm – 11.30pm Wednesday – Saturday: 5pm – 11.30pm
#GlenmorangieSpios
*We've been told that the spelling of the word whisky is a widely discussed subject and varies depending on where the product originates from. In Scotland, it is spelt without an e: whisky, however in USA and Ireland, it is usually (but not always) spelt with an 'e': whiskey. Given this is an American Whiskey, we've kept the American spelling of the word.
Written by Tegan LeBon
Twitter and instagram: @toogs1