Treat Dad To A Facial At Young Ldn This Year
Fathers Day is fast approaching ( Sunday, 20th June) and if your anything like me, you will forget, leave present buying to the last minute and panic. The modern dad doesn't want pants and socks, and they don't even wear ties anymore.


You could always go for the trusty bottle of fancy scotch, but that will be drunk (probably with cheap cola) and leave dad with a headache. Now I'm sure it wouldn't be the first time you've given your dad a headache, but he still doesn't want another one.

The modern father deserves to be pampered, the same way you pamper mum on Mothers Day, so why not book him a facial at Young LDN? 
Last week I was lucky enough to be treated to a Cryolift facial. The Cryolift facial is an intensely hydrating treatment that combines a high pressure shot of frozen CO2 for an intense concentration of oxygen, atomised active ingredients and hyaluronic acid (the stuff Eva Longoria is always banging on about in her face cream commercials) to hydrate, plump and lock in moisture.

Now if all this sounds too scientific, take away this. I had never had a facial in my life before this and I walked away feeling a million dollars, my skin was incredibly soft and had a glow without needing to spend time on a nasty sun bed. I bounced out of the studio feeling AMAZING about the facial and myself. I am even currently trying to decide what I should get done next at Young LDN.


One thing I was particularly impressed by was my therapist Roxanne's knowledge of the products she was using. Roxanne's knowledge combined with the customer information form I needed to fill out before the treatment almost avoided an allergic reaction on my part. Roxanne even called the manufacturer to guarantee that it was safe for me to use, I couldn't be happier with her professionalism.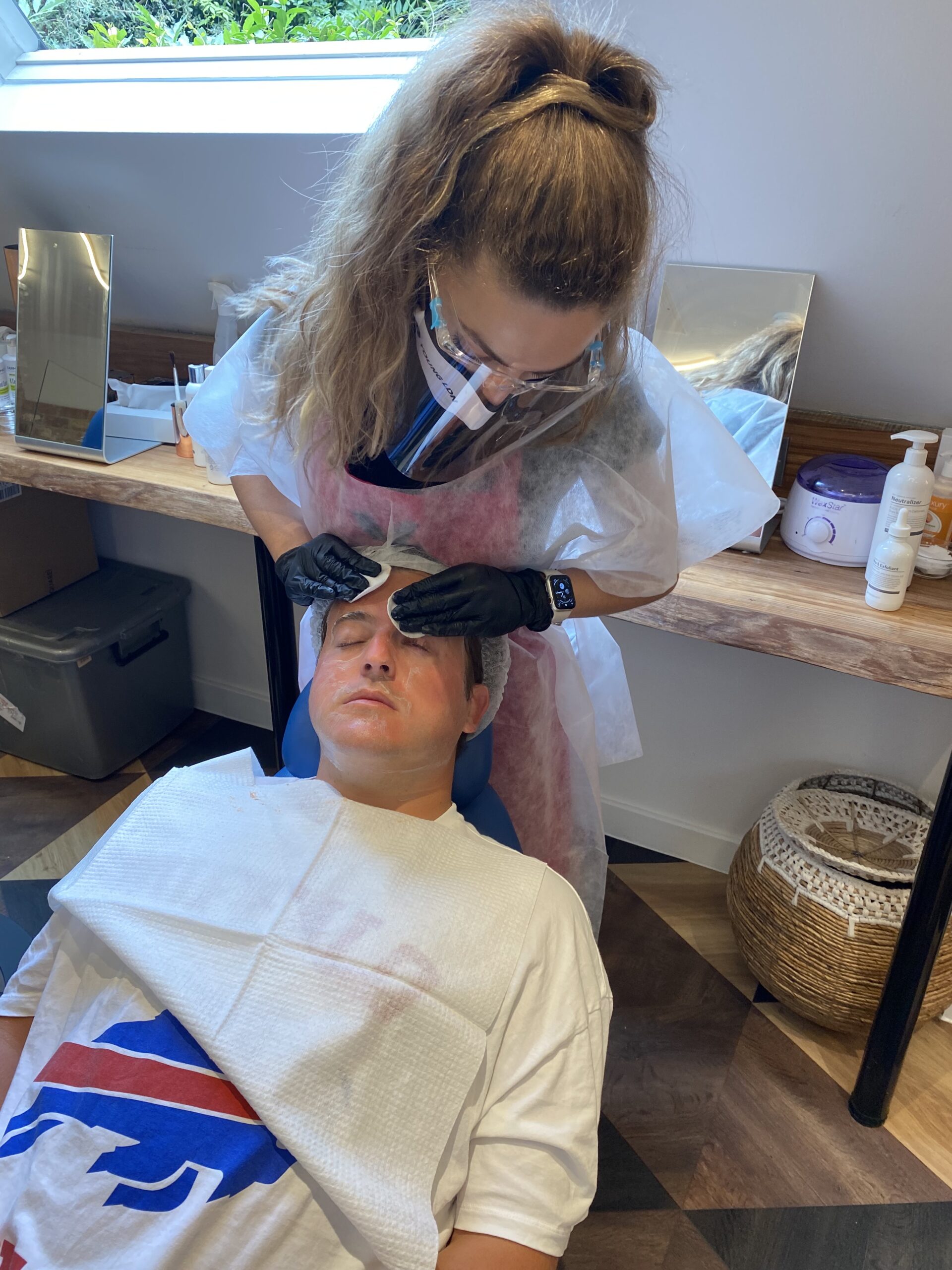 I was slightly unsure how I would feel as a man going into a 'Beauty Lounge', but the moment I walked in this fear was put to ease, by not only the reception staff but also the shop itself, It has a balanced mix of femininity and masculinity that made me feel completely comfortable.

Young LDN has a range of services you can pre book and pay for over the phone for dad, or you can pick him up a gift voucher to pop in his card. So go on, pamper dad this year, even if he isn't quite the modern father that would usually be comfortable getting a facial, push his limits and wait till he gets home and suddenly becomes an expert of beauty treatments. He'll love it!

Insta: _youngldn

youngldn.com

Phone: 0208 354 3970

Email: HELLO@YOUNGLDN.COM


By Rodney Williamson
insta: rod_the_barber_