TRIBE LONDON CANARY WHARF LAUNCHES THE ULTIMATE WELLNESS PACKAGE WITH GET A DRIP AND LUXURY HEALTH CLUB THIRD SPACE.
Pioneering lifestyle hotel, TRIBE (www. mytribehotel.com) is kick starting 2023 with the ultimate package to get you ready to face the year, with a new partnership with Get A Drip (www.getadrip.com) – the UK's leading provider of Intravenous (IV) and Intramuscular (IM) Nutrition Therapy – and London's Luxury Health Club, Third Space.
Newly opened TRIBE London Canary Wharf, featuring interiors by Ennismore's design team – the visionary behind The Hoxton locations – is uniquely positioned in Canary Wharf's Wood Wharf. A refreshing and new brand that challenges the status quo with unique hotel experiences; TRIBE is known for its stylishly designed public spaces and comfortable bedrooms that appeal to a cosmopolitan crowd, at affordable prices.
TRIBE is defined by how people want to live and travel and focuses on the things that really matter. This 2023, TRIBE is ready for both wellness and rejuvenation in partnership with Get A Drip, whether that be for a health kick, or to celebrate the start of a prosperous new year with a cocktail in hand, providing hotel guests with the ultimate luxury 'therapy' experience.
All guests at TRIBE can now also access the local Canary Wharf Third Space health club complimentary as part of their stay.
Changing the definition of room service, hotel guests at TRIBE can choose from either the Energy or Detox IV Drip from Get A Drip during their stay, promoting the rebalance of the body's natural vitamin levels helping to cleanse it of toxins, boost the immune system, replenish energy levels, and optimise day-to- day wellbeing, all from the privacy of their hotel rooms. It is a procedure that is fast acting and effective because it bypasses the gastrointestinal tract, meaning that 100% of vitamins and nutrients are absorbed directly into the bloodstream.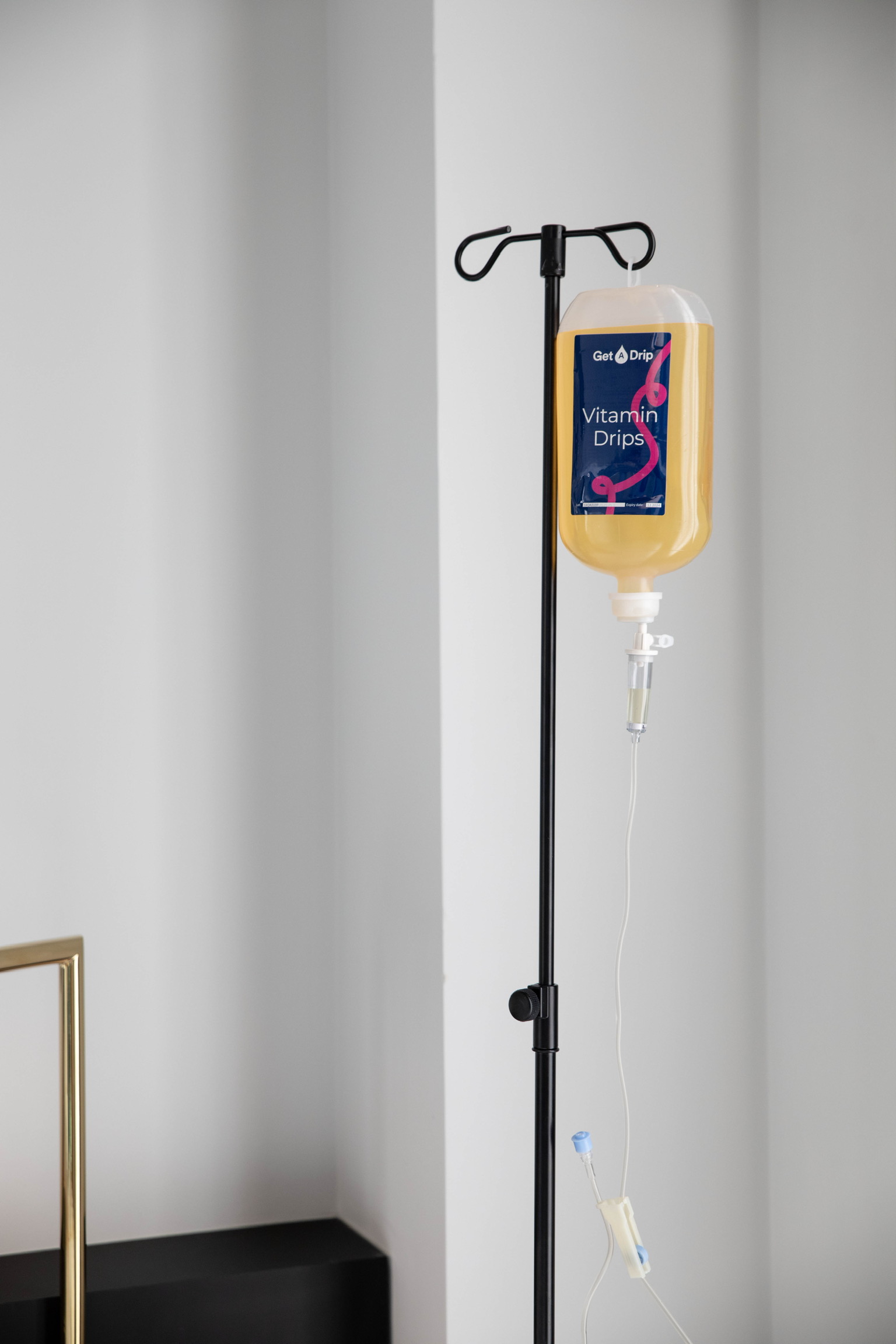 READY STEADY GO PACKAGE (from £379)
Guests can be ready, steady go early doors by opting for the Energy Drip, including Basic Hydration, B Complex, Amino Acids, B12 Methylcobalamin, and Magnesium, which contribute to the reduction of tiredness and fatigue by regulating quality of sleep, and facilitates normal energy yielding metabolism, aimed at giving guests that fuel boost they need to explore London or have a productive day in the office.
DETOX TO RETOX PACKAGE (from £379)
Revelers wishing to prepare for a fun-fuelled evening in the hotel's restaurant Feels Like June, or for those who are looking for a gentle nudge towards recovering from the bar's signature Wharf Swizzle or Mezcalitos, can look no further than the Detox Drip – Basic Hydration, B Complex and 600mg Glutathione – with a mix of powerful antioxidants to help the body detox and feel like new again.
Both packages (starting from £379) include an overnight stay in the hotel's Comfort rooms, which include a King-sized bed, luxury bedding, free WIFI, desk space and a rainfall shower; breakfast in Feels Like June; and access to Third Space Canary Wharf. Guests will have to book seven days in advance of their arrival date.
TRIBE's partnership with the local Third Space Canary Wharf is preparing guests for the grand opening of TRIBE'S very own Third Space gym within the hotel in late 2023. Guests of TRIBE will receive a gym pass during their stay, allowing them to utilise all the high-end gym's amenities featuring a pool, sauna & spa, training equipment and a climbing wall.
TRIBE X GET A DRIP – bringing guests a luxury boost throughout 2023. To Book add the promo code 'DRIP' when checking out.
TRIBE London Canary Wharf
15 Water Street, London, E14 9SB
02035307700
https://mytribehotel.com/en/destination/london-canary-wharf/
[email protected]