WOOF WOOF! MR DOGG'S, A DOG-FRIENDLY EXPERIENCE-LED COCKTAIL BAR, OPENS IN MAYFAIR.

Requirements for entry: Four legs and a wagging tail!
Inception Group, the innovative hospitality group behind Mr Fogg's, Cahoots and Bunga Bunga, have now opened Mr Dogg's, a dog-friendly cocktail bar in Mayfair. After six successful Mr Fogg's venues, Inception Group are excited to have opened up their customer base to those with a little more fur, but the same taste for adventurous, quality libations.
Mr Dogg's has been designed with the vision of being themost dog-friendly bar in the U.K., whilst maintaining the concept-led quirks and characteristics Inception Group has become known for. Hounds can relax on comfortable yet chew-resistant furniture, whilst indulging on the finest drinks and delectable nibbles. A nod to Mr Fogg's eclectic interiors, Mr Dogg's follows suit with walls adorned with Victorian paintings of pooches and other canine-inspired antiquities.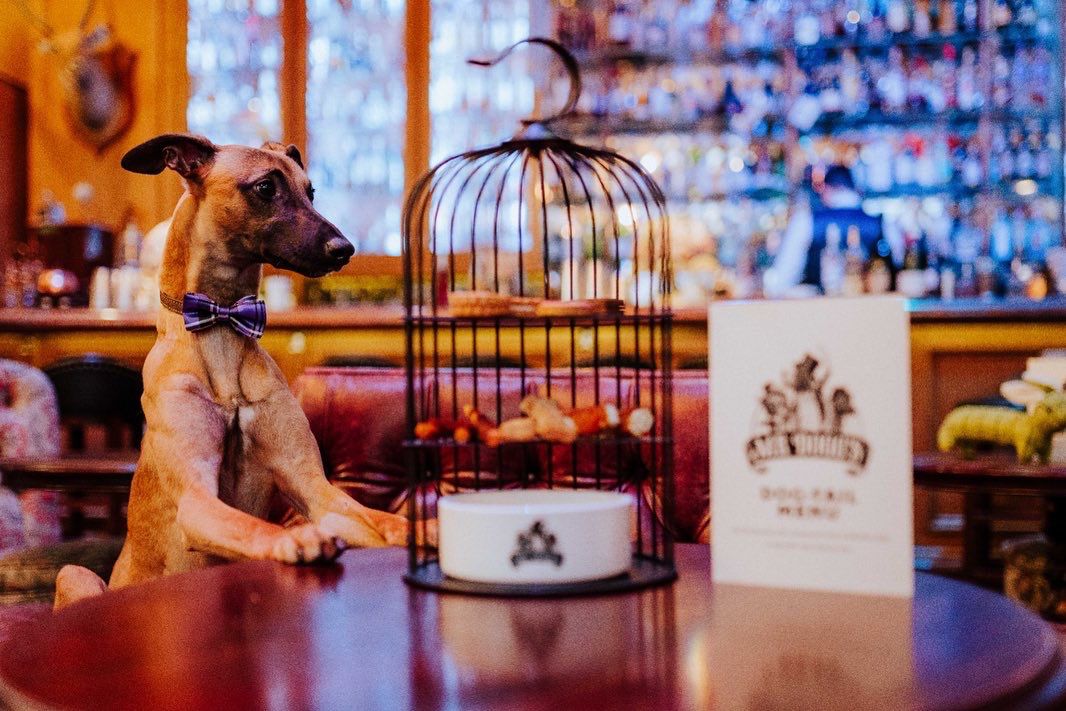 Bringing together top-dog nutritionists and leading mixologists, Mr Dogg's boasts the ultimate 'Dog-Tail' menu, including house favourites such as a Paw-Star Martini, Woofsky Sour and Barkardi Mojitos, each served in Mr Dogg's branded bowls and garnished with a meaty treat. A selection of bar sticks will be available for pooches to 'chews' from, ethically sourced from across the globe, including olive tree and palm tree, a delicious alternative from those found in the city's parks.
Keen to create an experience-led and social space for pups, Mr Dogg's will be oering an indulgent afternoon tea at weekends. A selection of hand-crafted, gourmet doggie delicacies made in-house will be served on a traditional cake stand, with an ice-cold Paw-secco or Mutt & Chandog to wash it all down.
Charlie Gilkes, co-founder and director of Inception Group, says of Mr Dogg's",I am so excited to finally be able to combine my love of hospitality with a love of animals, and open Mr Dogg's. Our pets got so bored during the lockdowns, and it's great to be able to open up a space for them to socialise and enjoy some delicious drinks."
Available to book now here https://www.mr-foggs.com/mr-doggs/
Mr Dogg's is the only place for  London's most adventurous four-legged friends. With exquisitely crafted libations for dogs and their owners alike, toys, chews, sticks and treats, there is now no need to rush home from cocktail hour or think about a dog-sitter. The paw-shaped gap in London's bar scene has been filled.