We recently visited XR on Marylebone's Thayer Street and fell in love. The restaurant is the debut restaurant from Angela Hartnett mentored chef, Carlo Scotto. While this restaurant  is marketed as the informal sister to the  fine dining tasting menu restaurant located upstairs, it's has all the class of fine dining just the same.
Open for lunch and dinner from Tuesday to Saturday, and for lunch only on Sunday, XR brings fresh, vibrant flavours in a relaxed yet stylish setting.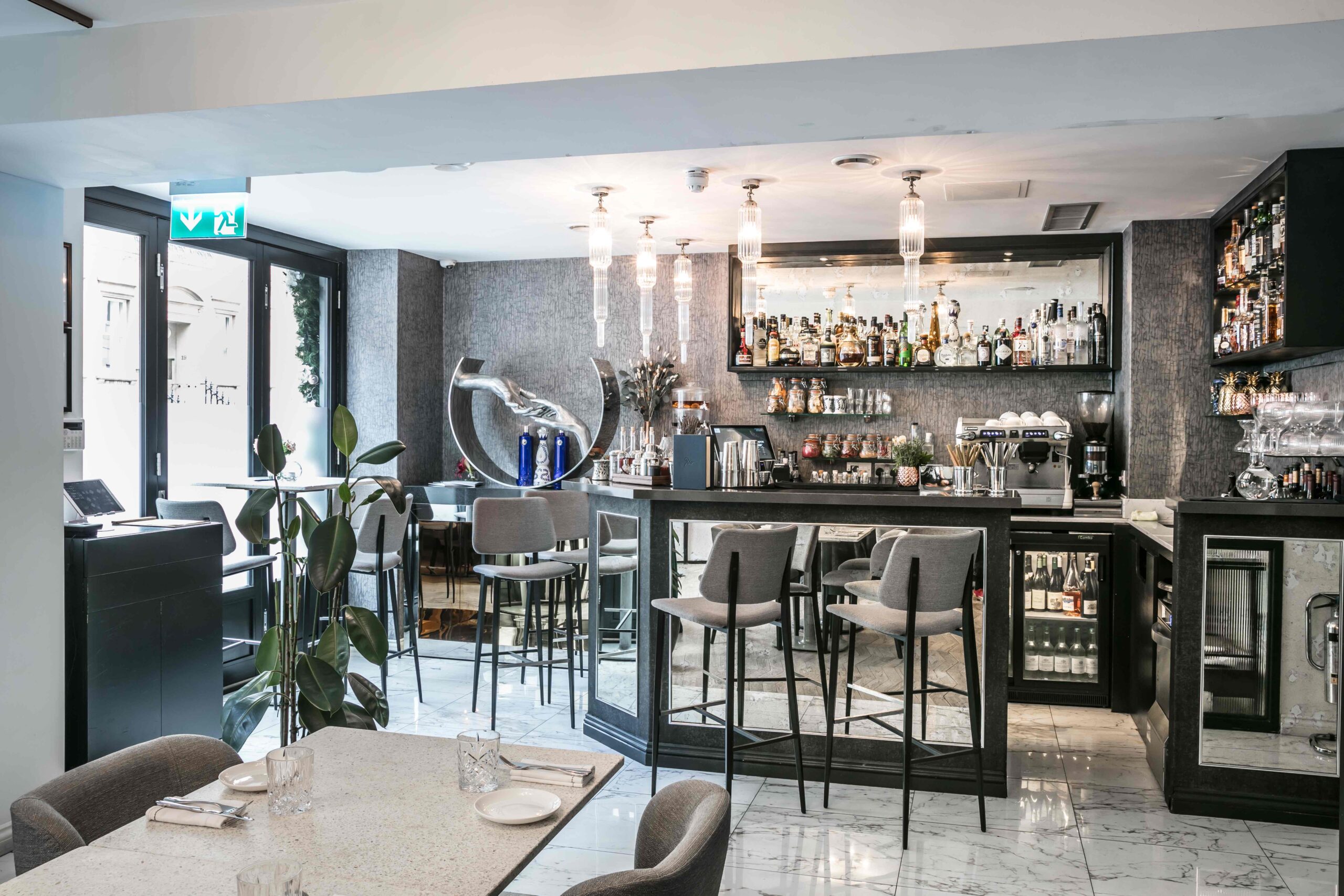 The menu at XR is made for sharing, with seasonally changing plates that are perfect for get-togethers with family or friends. Influenced by global flavours, particularly from Scandinavia and Japan.
While waiting for my friend, I had the most amazing cocktail in the form of the Mango Tiki Style. Rum with Fresh Payaya and Mango puree, orange juice and mango foam. It was utterly divine and not to be missed.
We started with Padron peppers, the delicious burrata and tomatoes, truffle arancini and Salmon Tartare. Now I'm a sucker for Burrata and this one was no exception especially when put on XR's home made bread. The patron peppers were extremely morish and we weren't disappointed at all when they brought more out with our mains.
If we thought our starters were phenomenal, then our mains were even more so. My friend had the Penne with veal ragout, while I had the Miso Salmon. It was the best salmon I've had in London so far. I'm definitely going back for this salmon soon as my mouth is watering as I'm typing this. Though we would be extremely tempted by the 1kg Tomahawk Steak.. I mean look at this.  We definitely had food envy when we saw a nearby table ordering this.
My friend is not big on dessert so she had sorbet, but I went for the more indulgent option. The deep fried ice-cream! The magic happens when your waiter pours melted chocolate all over it. It's food porn for sure!
Our meal was paired with a delicious bottle of rosé wine (By.OTT wine) and I've been looking to add this wine to my collection… though lets be fair… it wouldn't last long in my house.
Thanks XR for a lovely night, not only was the service on point, the social distancing and health/safety left my friend and I feeling extremely safe and looked after. We will be back!
Xier | XR
13 – 14 Thayer St, Marylebone, London W1U 3JR I: @xr.london
www.xierlondon.com
Written by Tegan LeBon