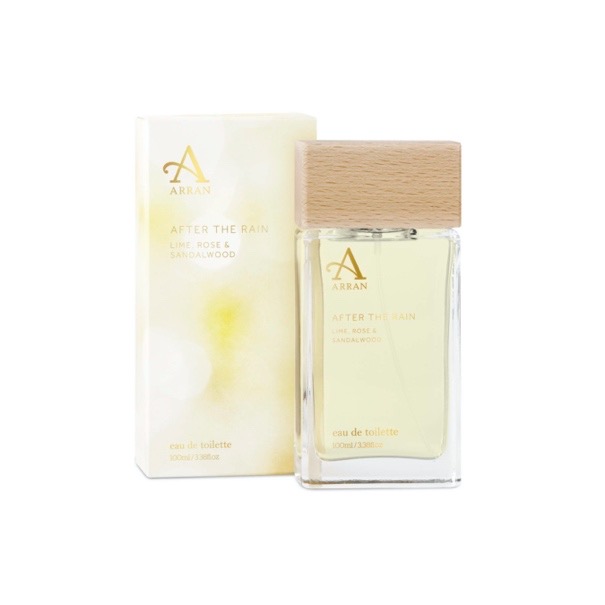 Last week we were sent a gorgeous bottle of After the Rain from ARRAN Sense Of Scotland.
This fresh, floral and musky scent simply stunning, perfect for day wear. It's no wonder it's ARRAN Sense of Scotland's best-selling fragrance. The fragrance is a sensual blend of lime, rose and sandalwood and is a feast to the senses. It starts of floral with the heady scent of sandalwood but once settled the citrus fruits really stand out.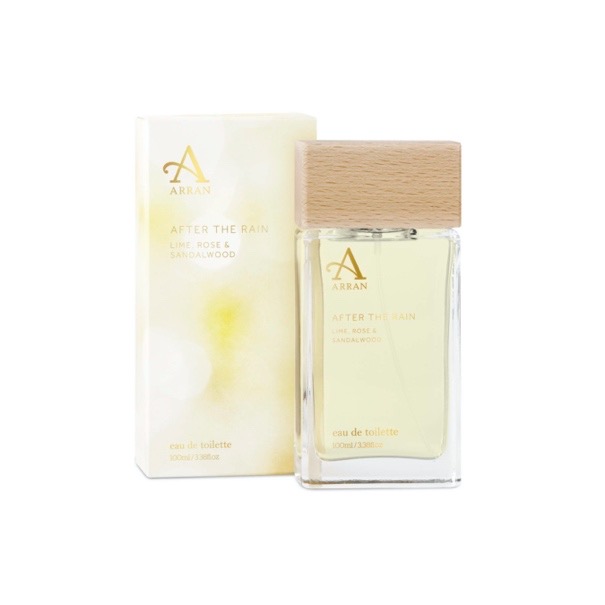 The After the Rain Eau De Parfum, 50ml  is priced at £55.00 and can be purchased here:   https://arran.com/collections/fragrance/products/after-the-rain-eau-de-parfum  
Arran Aromatics Limited, operating under the brand name, ARRAN Sense of Scotland create bath, body and home fragrance products that are all designed, formulated and produced on the Isle of Arran.
Where is the Isle of Arran?  Well, it's an island off the west coast of Scotland. It is the largest island in the Firth of Clyde and the seventh largest Scottish island, at 432 square kilometres. There's less than 5000 people who live on the island and it's well known for being an island with lush green glens and soft sand beaches. It really does look beautiful and has been added to my list of places to visit. 
With this in mind, it's no wonder that all the products are inspired by nature. Their products also showcase their love of fragrance and they want to create 'scents with the power to seduce and captivate the imagination'.
Make sure you check out the other products on their site, especially as Christmas is coming up. The gift sets are not to be missed!
Website: https://arran.com