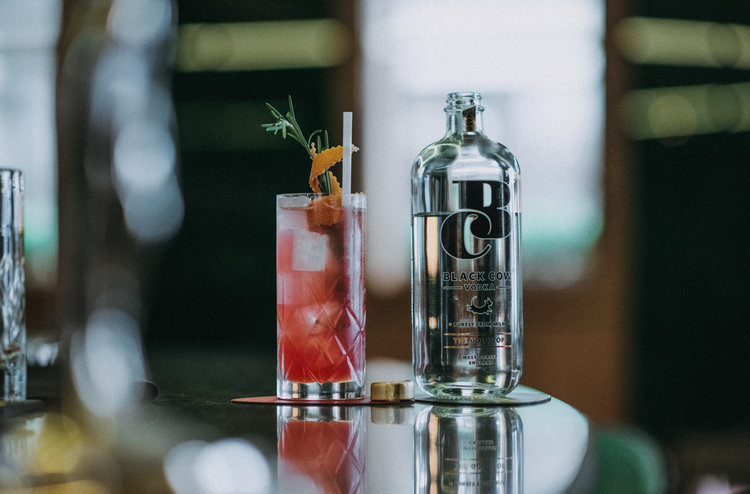 Black Cow At The Hotel Cafe Royale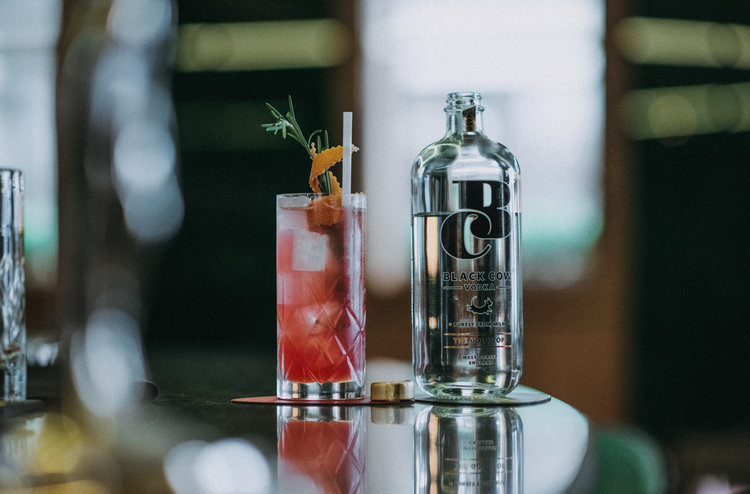 Black Cow is now being served at The Hotel Cafe Royale. We visited The Green Bar, Hotel Cafe Royale to meet with Michael Bruni who created Cinderella on Ice last Saturday. The delightful cocktail contains Black Cow vodka infused with pepper and combined with a red wine reduction, rosemary, grapefruit and crème de mûre. Topped with soda and ice, it was the perfect way to relax after a busy day wandering around London.
The drink itself isn't on the menu but if you order it, staff will be happy to whip it up for you. It's well worth it.
The Hotel Cafe Royale is a gorgeous bar where you can definitely find yourself sitting in and enjoying the extensive drinks menu. So what are you waiting for, visit now and order yourself the Cinderella On Ice.
Website: www.hotelcaferoyal.com
Website: www.blackcow.co.uk
Address:
Hotel Café Royal, 68 Regent Street,
London, W1B 4DY UK
Facebook: @blackcowvodka
Twitter: @BlackCowVodka
Instagram: @blackcowvodka