Caramelised banana and oat pancakes – The perfect springtime brunch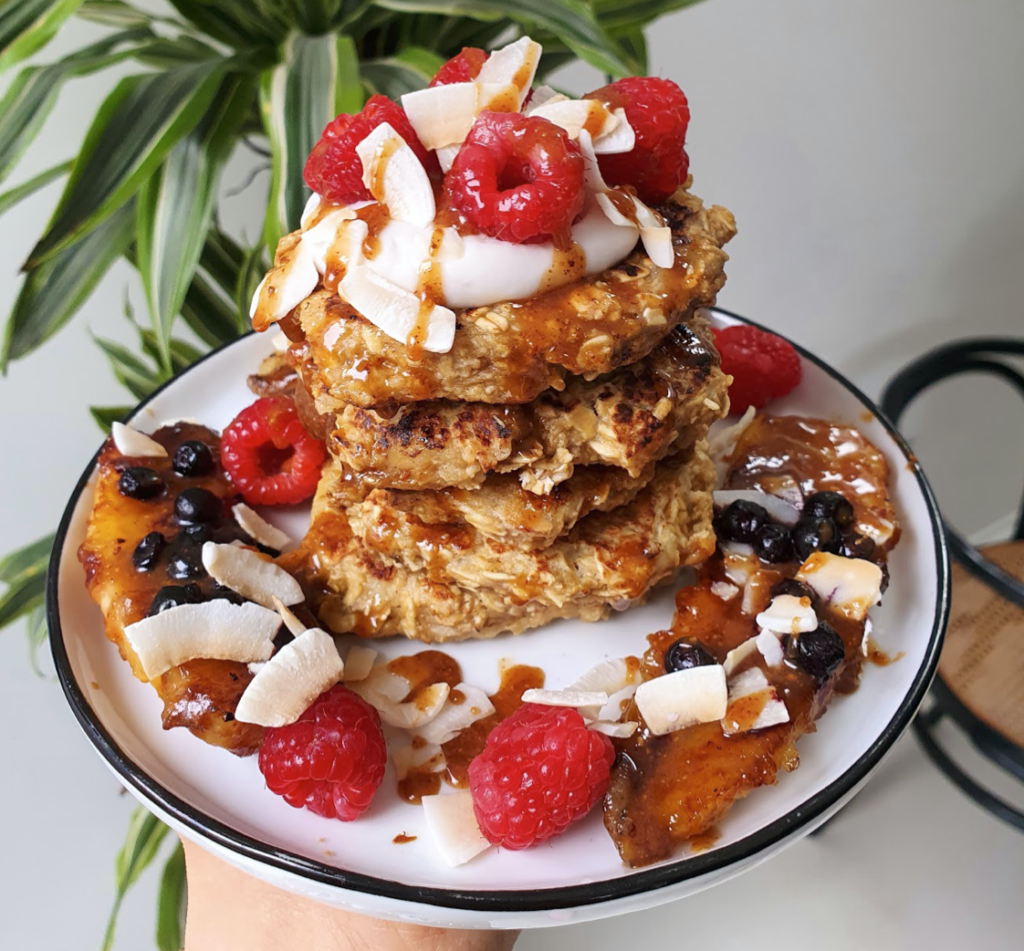 Looking for some brunch inspiration? Well we have a great suggestion; Caramelised Banana and Oat Pancakes. The creation of nutritional therapist and best-selling author, Madeleine Shaw, in partnership with Aveeno, the light and delicious pancakes provide a nutritious start to the day.
Oats are known for being a breakfast and brunch stapple, but perhaps a less known fact is that they are super good for you for more reasons than just being a good food to aid weight management. It's a great ingredient to keep your tummy full and happy and has also been proven to assist with gut health by maintaining the balance of your microbiome. In addition, as an ingredient in skincare, the oat has long been celebrated as one of the most effective at helping to maintain the balance of the skin's natural barrier with moisturising properties helping to give you that healthy looking complexion.
MADELEINE SHAW'S CARAMELISED BANANA AND OAT PANCAKES RECIPE
Ingredients
• 1 ripe banana
• 125ml oat milk
• 50g of porridge oats
• 75g of oat flour
• 1 tsp of baking powder
• 1/2 tsp cinnamon
• 1 tbsp maple syrup
• Pinch of salt
• Coconut oil or butter for cooking
Caramelised banana:
• 1 tbsp maple syrup
• 2 ripe bananas
Toppings:
• 1 tbsp coconut flakes
• 20g of raspberries
• 1 tbsp almond butter
• 100g yoghurt
Method:
To make the pancake batter, firstly mash the banana in a bowl and mix through the other ingredients until it forms a batter
Heat a pan with a teaspoon or so of coconut oil or butter, and place two tablespoons of the batter on the pan
Fry each side until golden (around 2 minutes each side) and repeat with the remaining batter
For the caramelized bananas, use the same pan, heat the maple syrup, slice the bananas in half, lengthways and fry for a few minutes each side until golden brown and cooked through
Plate the pancakes, top with caramelized banana, add toppings to your taste and enjoy!
Written by Jordan Crowley