Enjoy a taste of 'La Dolce Vita' this Spring at Harvey Nichols MALFY Lemon Grove Terrace
Last month we visited the gorgeous Harvey Nichols Fifth Floor Terrace which has been transformed into a Mediterranean escape. This has been possible as they've teamed up with MALFY Gin to bring the enchanting spirit of the Amalfi Coast to the heart of London. 

Here at Onin.London we love both MALFY Gin and Harvey Nichols so when we were invited for lunch we jumped for joy. Those that don't already know, MALFY is a gin from Italy, inspired by the Amalfi lifestyle and distilled with some of the finest botanicals and citrus fruits.
Upon arrival the Fifth Floor Terrace you will be amazed but the MALFY Lemon Grove, a lemon-adorned outdoor terrace bedecked with Amalfi-style tiles. It is simply gorgeous.
The food and drink menu makes it extremely hard to choose what to have as it is influenced by Italy in the spring and is exclusive to the terrace.

We loved the cocktails we had especially the
FRUTTA CANDITA with MALFY Gin Rosa, Crème de Abricot and ginger beer and the unbeatable SGROPPINO AL LAMPONE with Malfy Limone gin, lemon juice, raspberry sorbet, HN Prosecco. This is one cocktail not to be missed for sure.
For starters we went with the Burrata served with tenderstem broccoli, grapefruit and preserved lemon, pine nut dressing and the Charcuterie: cured duck, chorizo, Parma ham, cured trout, salmon rillette, herb garlic bread, pickled carrot and daikon. Both dishes were phenomenal and I must say this was one of the best charcuterie boards I've ever eaten. The flavours of everything from the cured duck to the salmon rillette were out of this world.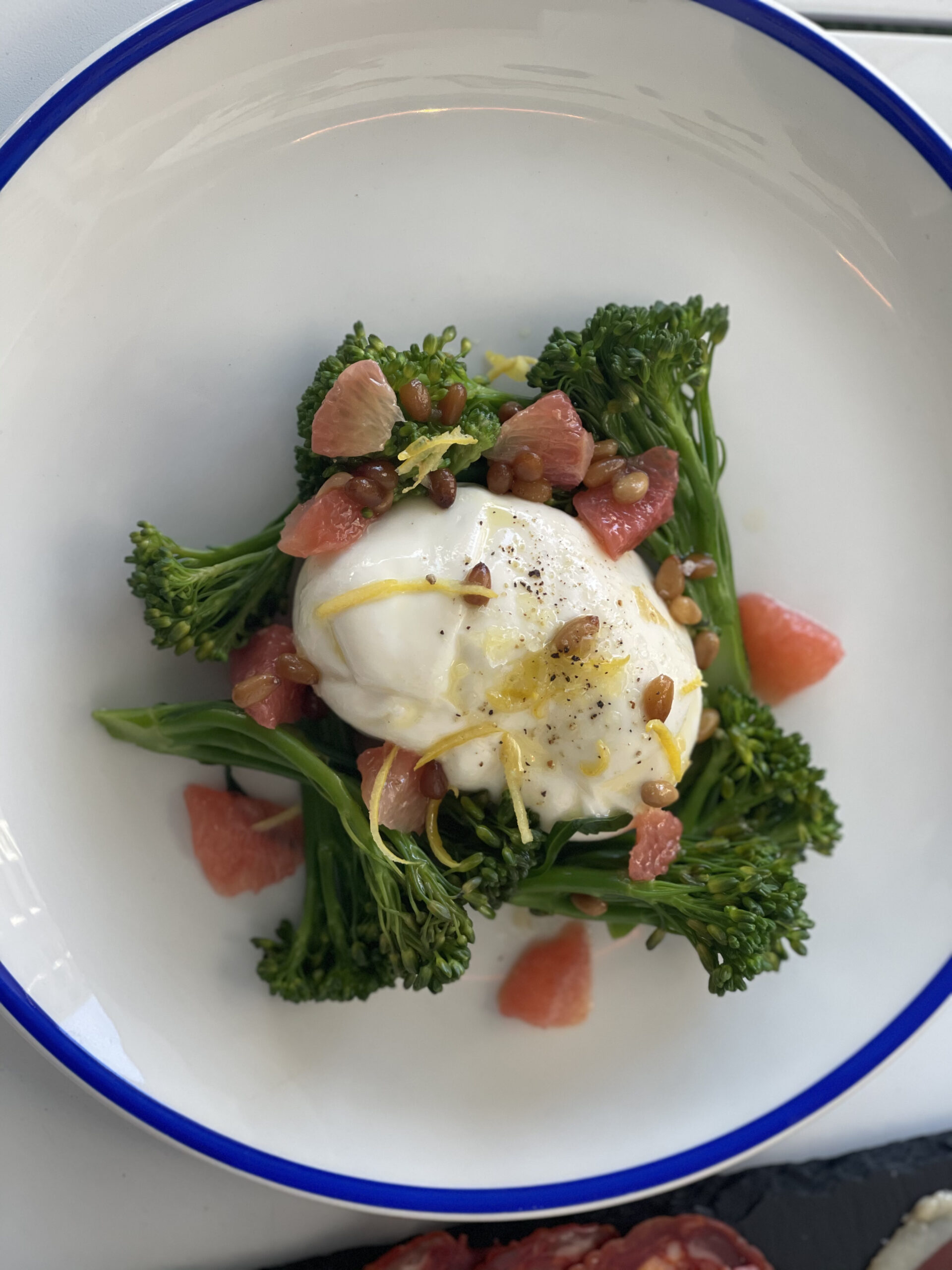 For mains there were the dishes exclusive to the Fifth Floor Terrace including the dish my friend ordered. She went for the Slow cooked lamb neck, Mediterranean couscous, mint yoghurt sauce. The smile on her face was enough to say she enjoyed her meal.
I went with one of their Hero Dishes from Burger and Lobster. The Lobster Roll with Chilled lobster meat dressed in Japanese mayo and lemon. Served with their lemon and garlic butter. It was amazing and perfect thing to eat while enjoying the sunshine.
We didn't have dessert but as it was my friends birthday, the staff surprised us with a birthday platter of brownies and truffles. It was super sweet and she was even sung happy birthday.
We left the restaurant full and contented which was a lovely treat after months of not being allowed out.
The MALFY Lemon Grove Terrace is set to be the destination this Spring, with guests able to experience 'La Dolce Vita' while sipping on delicious MALFY cocktails and soaking up the electric atmosphere until 27th June. We will be back so hope to see you there.
Opening times are from Monday to Saturday, 10am – 10pm and Sunday, 11am – 8pm.
To book, email reception@harveynichols.com or visit:
https://www.harveynichols.com/restaurant/knightsbridge-dining/cafe-and-terrace/
Written by Tegan LeBon