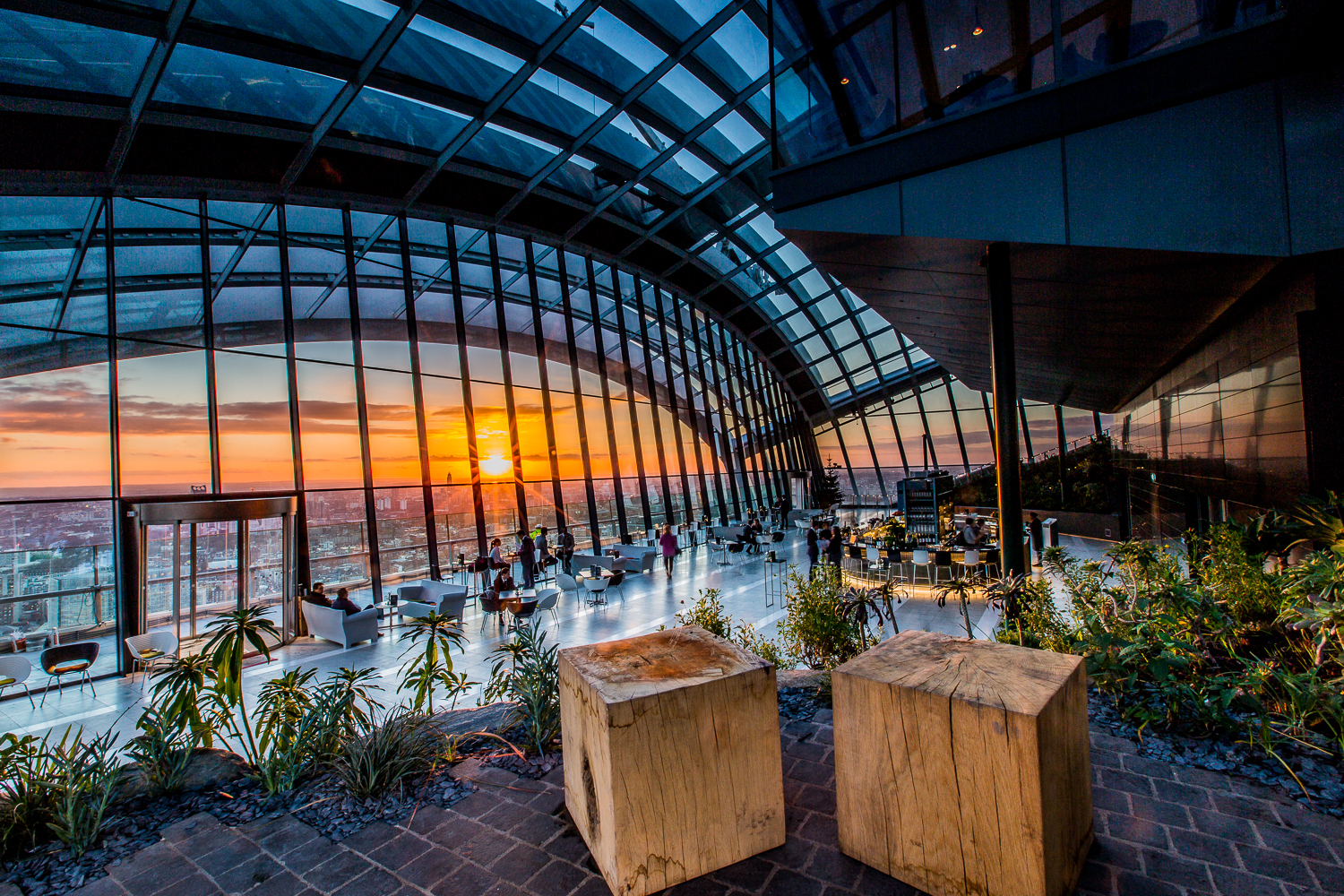 Fenchurch, the refined-dining two AA rosette restaurant overlooking London on level 37 of Sky Garden, re-opened its doors on he 4th September under a new Head Chef. Michael Carr, former Great British Menu contestant and Head Chef of the then Michelin-starred restaurant, The Box Tree in Yorkshire, brings his impeccable training and culinary flair to Fenchurch's elevated dining offering. Michael has designed brand new menus, bringing clean, fresh, and vibrant dishes and innovative flavour combinations to the table; keeping in line with Fenchurch's ethos of delivering contemporary modern British dishes driven by flavour and seasonal ingredients.
Fenchurch is situated inside the stunning walkie talkie building better known as London's Sky Garden. The perfect place to dine with picturesque panoramic views of the city. We were delighted to head down to taste some of the amazing dishes on offer.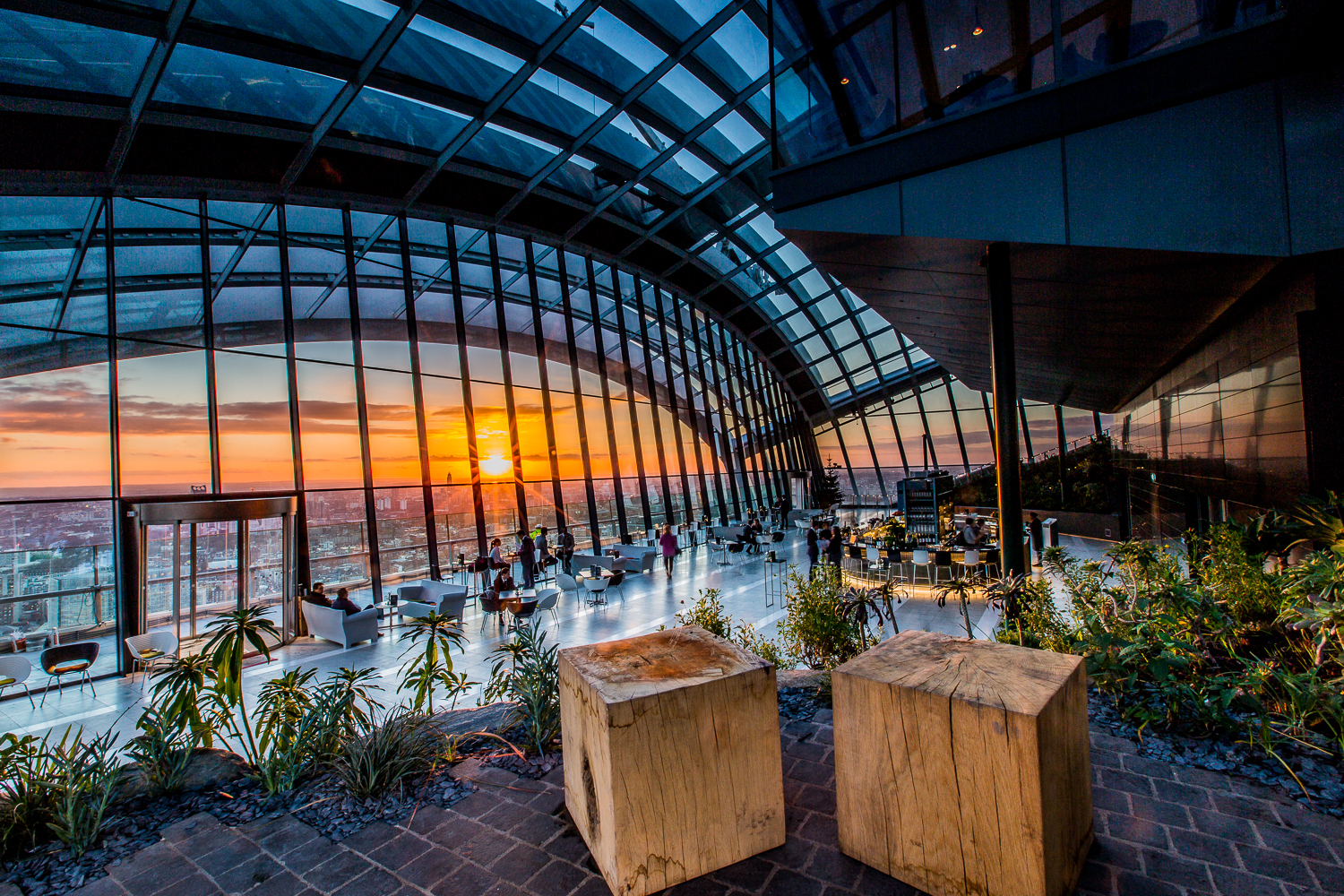 Like most of London's venues reopening, Fenchurch has put in place strict Covid measures to ensure that diners feel safe whilst eating. The restaurant has a one way system, socially distanced tables, hand sanitisers and digital menus to prevent cross contamination where possible.
Fenchurch like many of London's eateries has reduced its menu, but they have chosen some of their best meals for diners. There is still time to enjoy a discounted meal until the end of September through their Eat Out to Help Out offer.
Let us get into the food a little bit. Fenchurch has some of the most stunningly plated meals in London. It is what we call beautiful delicacies, dishes that taste as amazing as they look. For our starters we tried Scottish scallops served with a cauliflower puree, bacon jam and coriander dressing. The scallops were cooked to perfection and the taste from the salty jam and creamy puree were perfectly paired. If you are a seafood lover then I recommend Halibut ceviche, served with yuzu mayonnaise, grapefruit and cucumber granite. This dish was amazing! I could have eaten this and been happy with my meal. But it gets better, for the red meat lovers there is a starter for you, the slow cooked lamb belly, cumin yoghurt with minted shallots and candied walnuts. The lamb belly was actually melt in your mouth, I am not always a lover of red meat, but this dish was by far some of the best tasting lamb I have had in a long while.
The mains did not disappoint either the Monkfish was divine. It is served in a seaweed butter with mussels, grelot onions, new potatoes and sweet wine velouté. My guest ate the lamb rack and loved the amazing combinations and the tenderness of the meat. We were so full and loved every bite.
The range of desserts on offer even with a smaller menu were amazing. I stuck to the classic Tiramisu, which you have to try it to believe it. This simple dessert can be made so wrong, but my hats off to the chef for ensuring the coffee and cream combination were not battling for my attention.
If you are looking for an amazing night out, then we highly recommend Fenchurch.
 www.skygarden.london/restaurants/fenchurch/
Sky Garden, 1 Sky Garden Walk, London EC3M 8AF
F: @SkyGardenLondon T: @SG_Fenchurch I: sg_skygarden