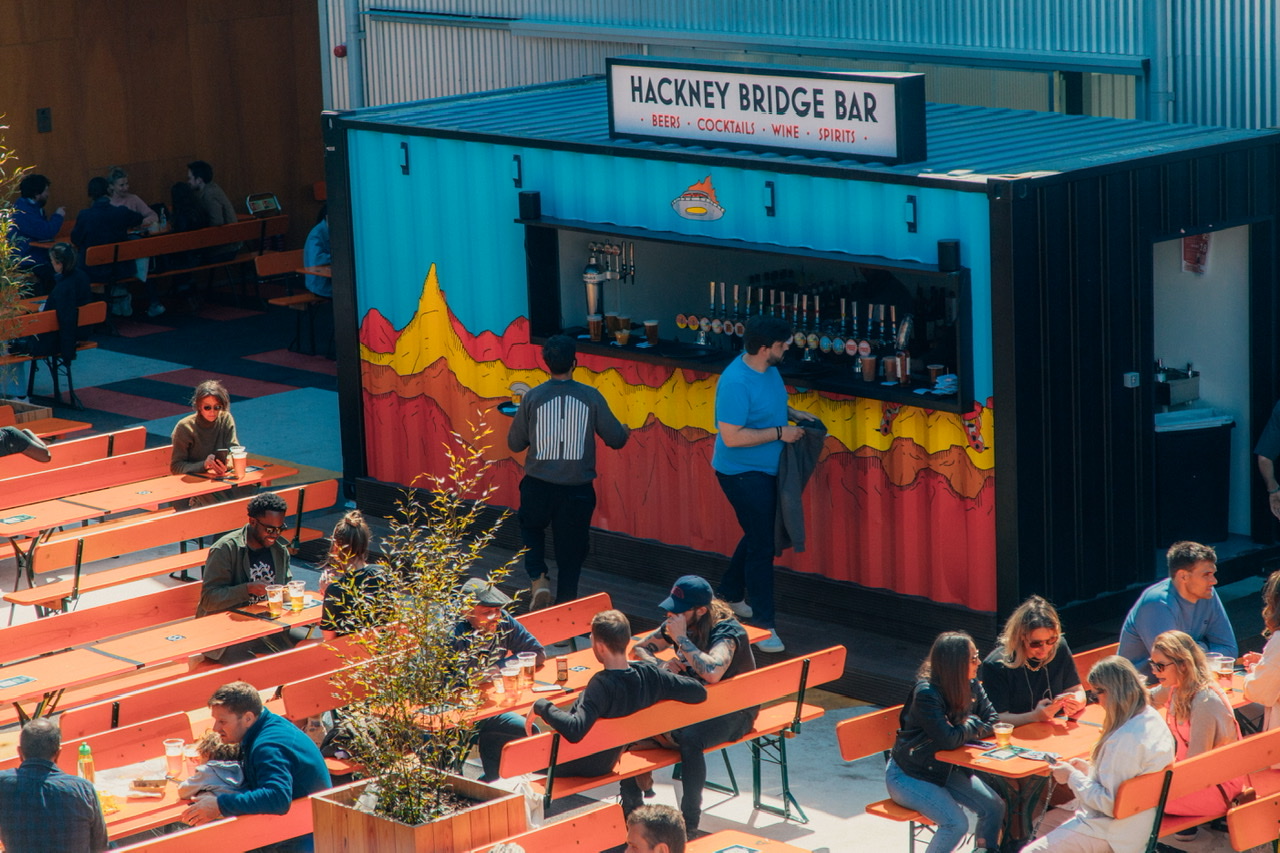 Hackney Bridge Kitchens Review
On Friday 24th September, East London's newest cultural destination, Hackney Bridge, officially opened its indoor dining hall, Hackney Bridge Kitchens.

Hackney Bridge kitchens located by the canal is back open and packing a host of authentic diverse flavoursome dishes from around the world. The 5 minute walk from Hackney Wick Station to Hackney Bridge kitchen is like a modern street art exhibition, cool graffiti and art murals can be found around the walls just outside of Hackney wick station and along the tranquil canal.

The venue hosts plenty of indoor as well as outdoor seating, a bar and 9 street food venders. During my visit I sampled a few of these and I must admit they all pleasured my palate. If I had to choose a favourite for the night it would be the jackfruit wings on sugar cane sticks by the plant-based Vietnamese vendor Hanoi Chay. These were like nothing I've had before and went down so well.
The Chana Masala dish by the south Indian King Roti Team and the vegan stone baked pizza from Pugliamadein vendor were both winners too. Perhaps the biggest queue was for the Japanese vendor Rainbow food who delivered some tasty gyoza dumplings another one of my favourites. To help wash down some of the tasty treats my choice of drink was the Rum punch which was pretty good. I just wish the glasses were a bit bigger as the bar was busy you might want to get a couple drinks at a time to save making trips.

My verdict is that Hackney Bridge kitchens is a good call, it's got something for everyone, colourful and energetic yet peaceful. A visit here will go down well especially on a nice bright day were you can enjoy outdoor seating overlooking the canal.
No bookings required, just walk in. For more information, visit Hackneybridge.org.
Opening hours:
Monday: Closed
Tuesday – Wednesday: 12:00 – 22:00
Thursday: 12:00 – 23:00
Friday: 12:00 – 00:00
Saturday: 11:00 – 00:00
Sunday: 11:00 – 22:00
Units 1-28, Echo Building, E Bay Lane, London, E15 2SJ
Images here
Hackneybridge.org
Written by Kit.