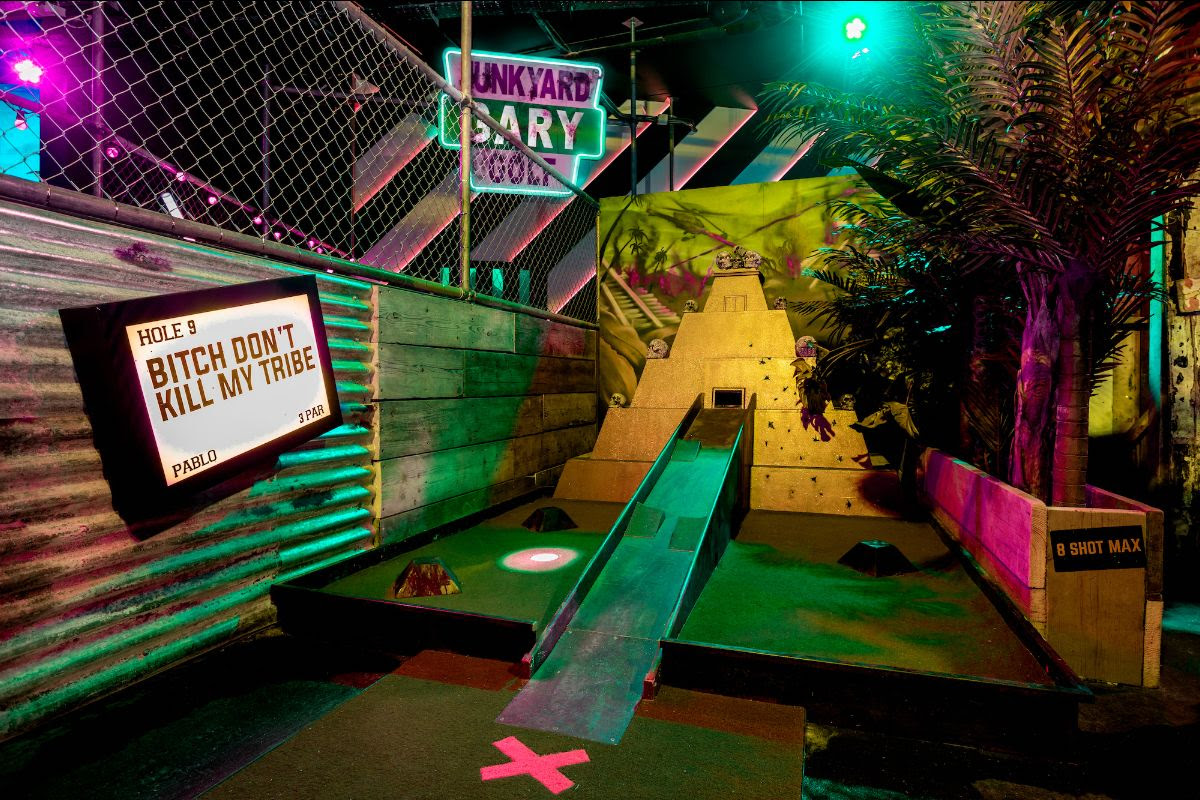 Junkyard Golf is moving house this winter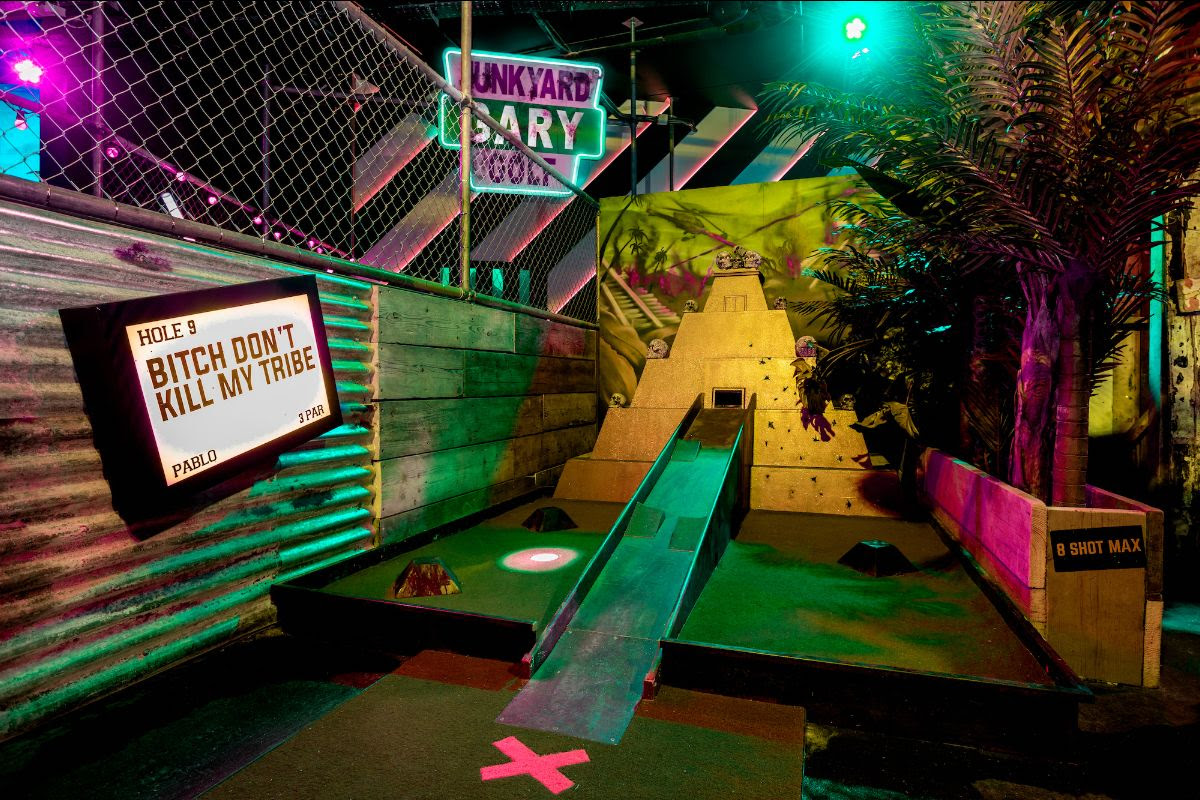 Junkyard golf London is moving from their Brick Lane pop up residence. However there's no need to be tee'd off, they are moving to a permanent site in Broadgate Quarter a stones throw from Liverpool street station this November.
Spanning 12,000 sq. ft., expect more outrageous, riotous mayhem, unexpected twists and turns from their four crazy 9-hole courses. Curated from an impressive mish mash of hoarded junk, eBay purchases and charity shop finds; think bathtubs, dodgems, slides, scary clowns, movie paraphernalia and all kinds of wickedly random stuff… but on steroids. 
Their new home will feature a brand new innovative course, taking you on a mad trip through a 'twisted acid house of horrors' full of electric, UV mayhem. Dig out your smiley t-shirts and be prepared for a loud, bold and epically weird and humorous experience; expect all your senses to be stimulated. Acid house revival nights will never feel the same!
There's something for everyone at Junkyard, outrageous courses; selfie booth, nostalgic 'themed' cocktails; bad puns; wicked beats. Come with a sense of humour, curiosity and adventure…. as this one junkyard you'll want to explore.
Opening: November 2019
Where: Broadgate Quarter, Appold St, Hackney, London, EC2A 2AW
Website: www.junkyardgolfclub.co.uk
Written by: Eboni Addoh