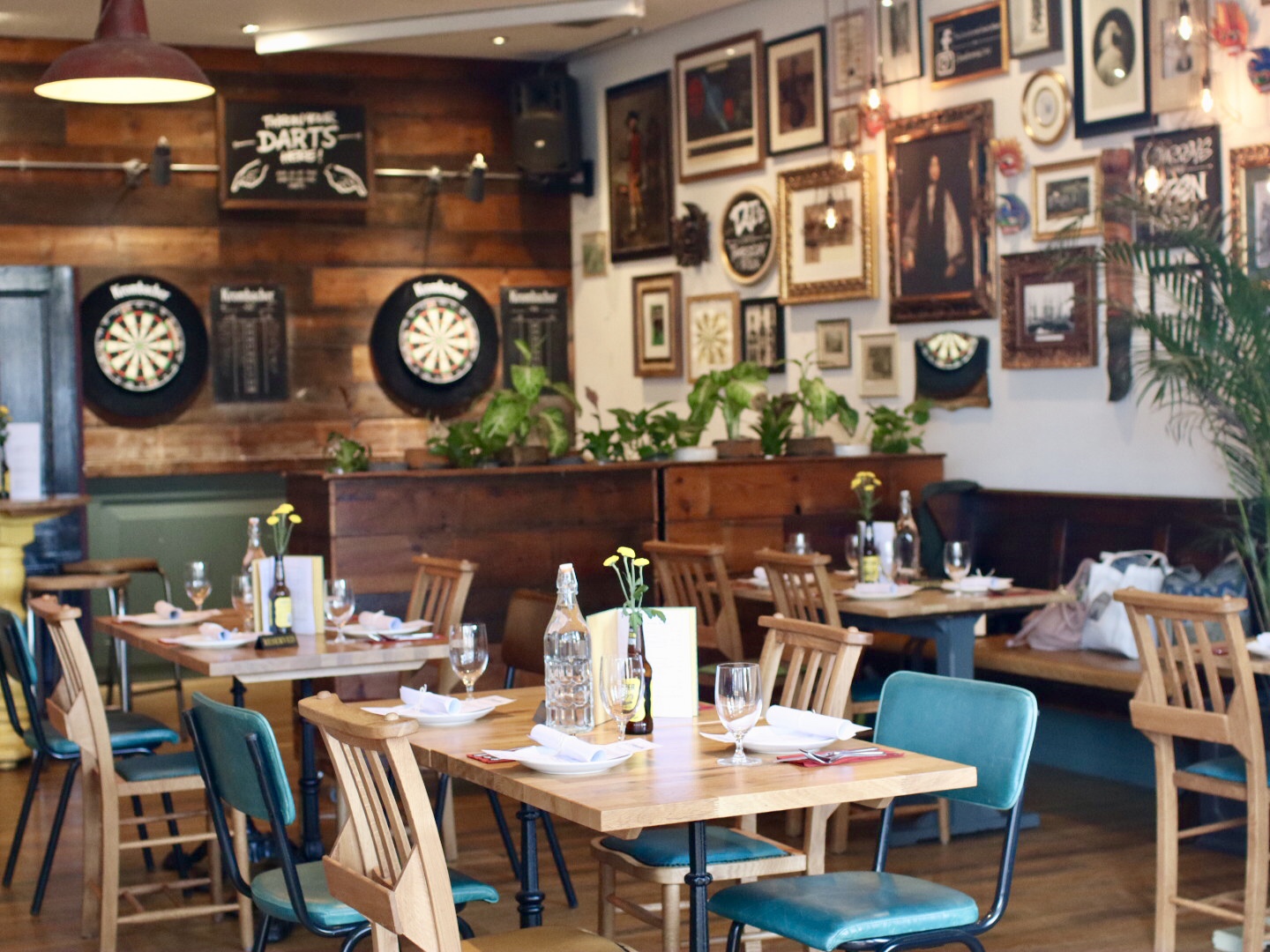 On Tuesday 6th August 2019 Karapincha, Canary Wharf welcomed some of London's most renowned food writers for an enchanting Sri Lankan evening in Docklands. Fuller's-owned The Limehouse hosts Karapincha; the Sri Lankan kitchen owned and run by sisters Vasanthini Perumal and Dharshini Perumal.
 Karapincha's menu launch, 10 months ago, together with The Limehouse's craft beer, cider and an impressive wine list has won a loyal following amongst the financial district's high-flyers. The Limehouse is Canary Wharf's only traditional British pub setting in a sea of modern bars and restaurants. Karapincha serving Sri Lankan dishes with a twist has formed a food and drink combination that's hard to resist.
Vasanthini and Dharshini's background in food (the family owns one of Colombo, Sri Lanka's most famous vegetarian restaurants) has created a gastropub menu that brings the Sri Lankan kitchen table to the heart of Canary Wharf. Expect iconic island staples such as piping-hot hoppers served with dhal curry and coconut relish (£9), everyone's favourite street food vegetable kotthu roti with pineapple curry (£9) and quick-bite snacks
such as toasted lamb and cheese-stuffed roti (£7). With a perfectly-balanced offering of 50% plant-based dishes it would be more than fair to say that Karapincha offers a menu that is as inclusive as it is accessible.
The event was attended by food writers, bloggers and journalists from a variety of publications ranging from the Daily Mail to Reader's Digest. Fine weather and panoramic views, along Fisherman's Walk, combined with exquisite food and drink delivered an exceptional evening of relaxed dining. Dharshini and Vasanthini were extremely pleased at the positive responses to their menu. "We believe everyone enjoyed the evening, the food and waterfront drinks." 
ONIN.London had a lovely night spent talking to everyone and getting to try the amazing food created lovingly by Dharshini and Vasanthini using their family's recipes. Josh Ferry-Woodard of Reader's Digest perfectly summed up the evening when he said, "The food was incredible."
In the space of a year, Sri Lankan food has become one of our favourite cuisines thanks to @girltravelsworld.  She introduced us to this amazing country and it's food and people last year. Since then we've been craving Hoppers and all the spicy goodness that comes with Sri Lankan food.
Our favourite dishes of the night were the Hoppers, String Hoppers, the Roti and the three curries, Lamb, Vegetable and Chicken. We were definitely rolled out of the restaurant due to the amount of amazing food we consumed. 
So if you're looking for a night out, guaranteed to leave your belly full and a smile on your fave… list Karapincha.
Address: 29-30 Fishermans Walk, 10 Cabot Square, London E14 4DH
Website: Karapincha