Lost Boys Pizza Camden Vegan Menu Review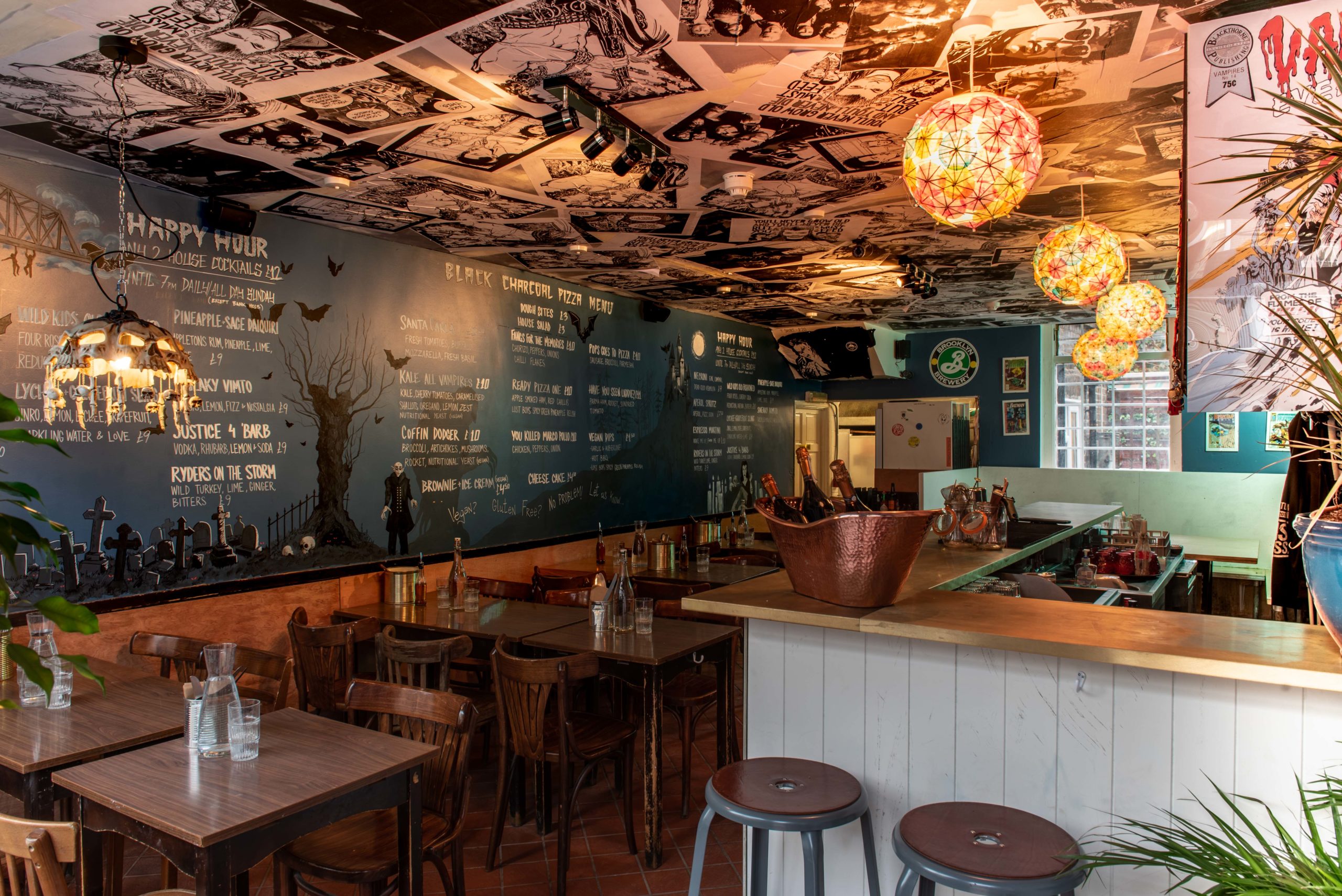 Situated 2minutes walk from Mornington Crescent underground station is a  quirky, cool retro, low lit vampire themed Pizza restaurant.
This restaurant crosses tradition with innovation, take their charcoal infused stone oven baked pizza with the option to add sprayed on CBD oil!
On my visit I was greeted by a friendly staff member and offered to try out the new High Priestess Vegan menu that's being rolled out for limited time this January. We shared 3 starters, which included; Nachos with guacamole, chilly buffalo cauliflower wings with blue cheese dip and some vegan loaded potato skins, all of which were very tasty.  Particularly the buffalo cauliflower wings.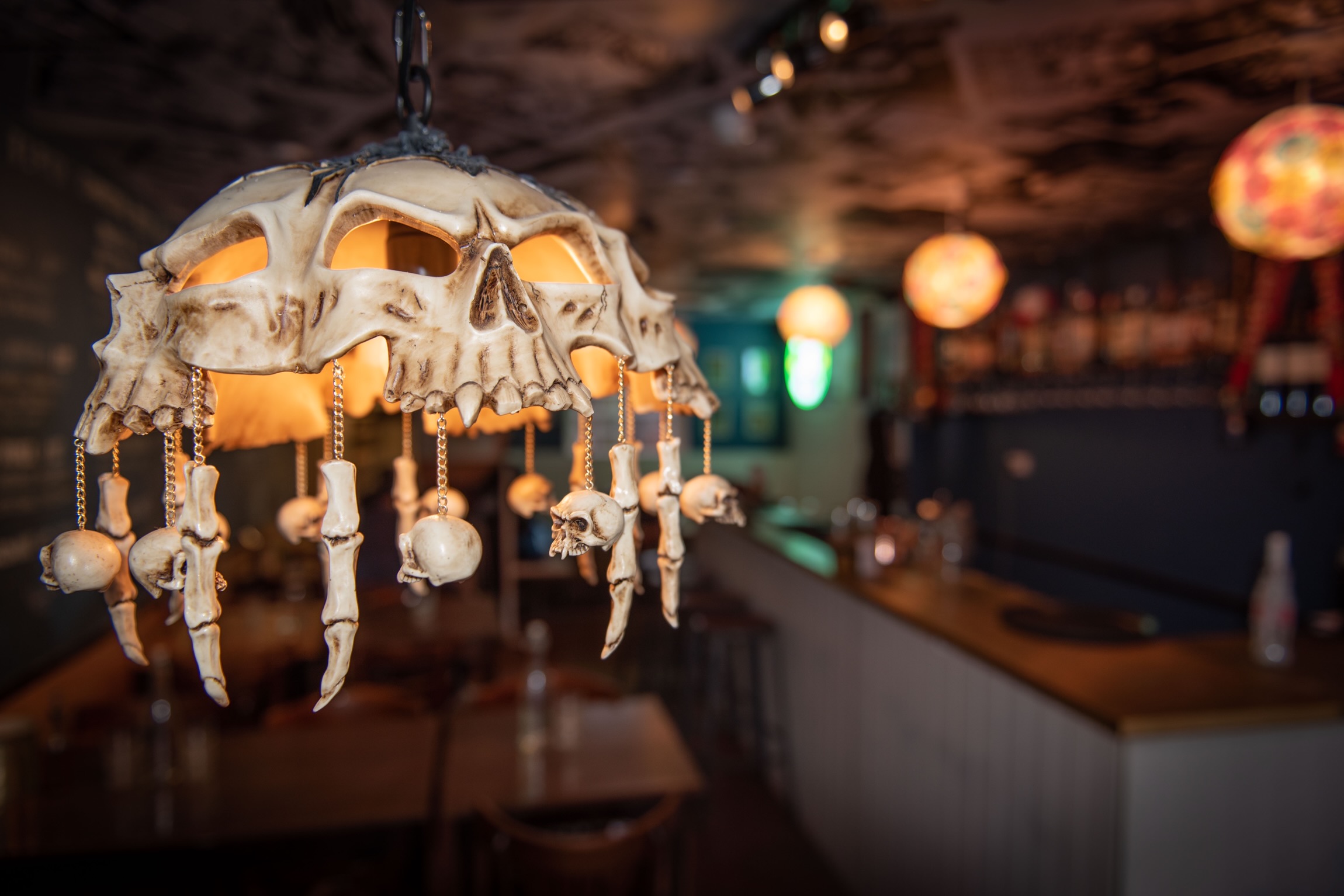 The stone oven baked pizzas were scrumptious and packed with fresh ingredients. I couldn't tell the vegan cheese from common cheese. The pizzas I shared were titled 'Death' which had vegan chorizo, peppers, red onion and chili flakes and 'The Lovers' topped with vegan sausage, broccoli, and vegan parmesan cheese. I enjoyed both pizzas but felt like The Lovers pizza was the real winner.


During the course of the evening I had some cocktails to accompany the food, all of which were pretty impressive. I most enjoyed the pineapple & sage daiquiri as well as the not so usual slush CBD infused rum cocktail which was pretty strong and left me buzzing!
The evening proved to be a treat and fun night out, I would recommend Lost Boys Pizza restaurant for anyone looking for something vegan friendly and edgy.
Written by Kit Chan Oliver