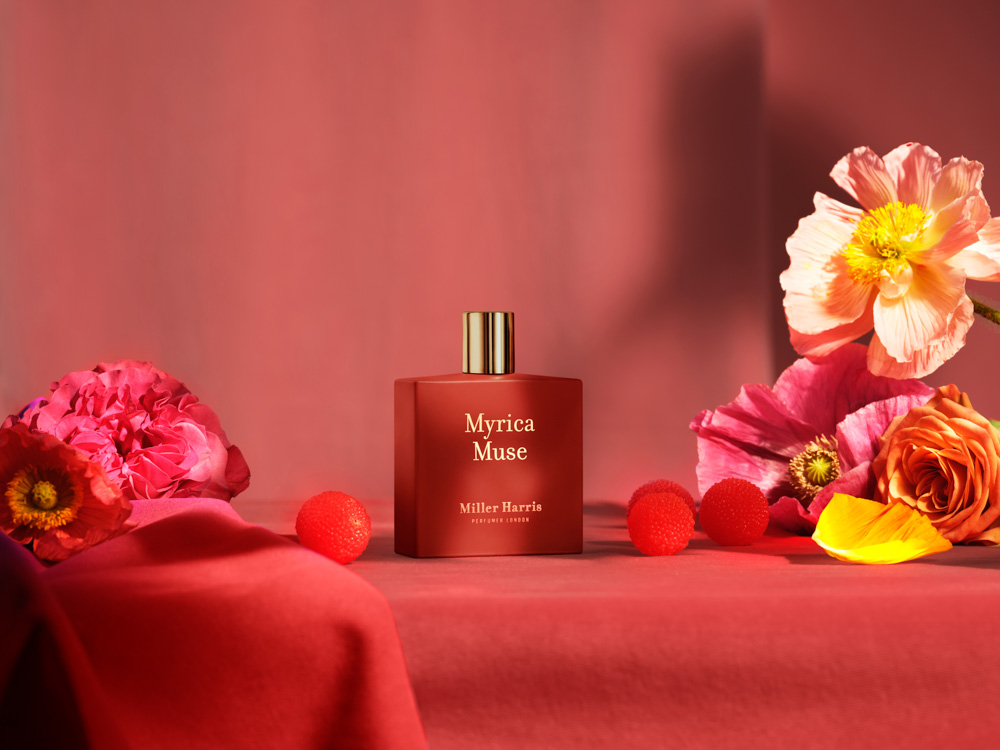 Miller Harris introduces new fragrance Myrica Muse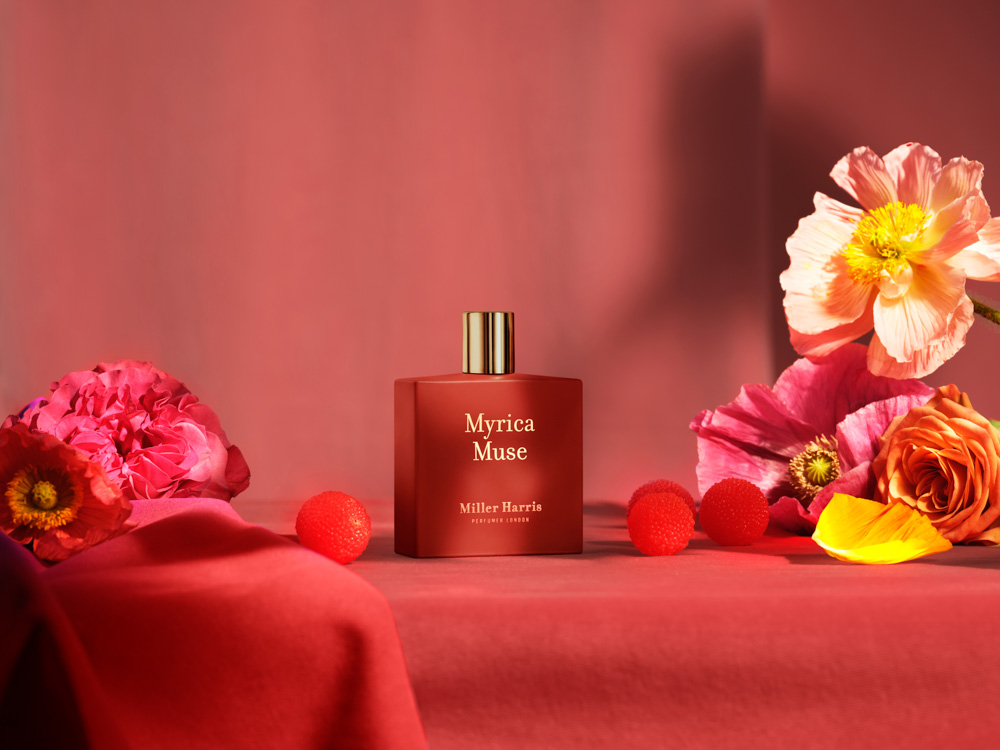 Miller Harris have launched Myrica Muse, a fruity floral fragrance with hints of musk created by perfumer Emilie Bougé.
Miller Harris beautifully fuses the art of storytelling with devoted craftsmanship to create all their fragrances, every perfume in store has a captivating story behind it. 'Myrica Muse is a seductive, sophisticated fragrance resplendent with red berries to capture a moment of quiet elegance; reading a book in a café or hotel bar, the silence en route to joy'.
The fragrance boasts an energetic burst of bayberry (aka myrica) and strawberry, beautifully combined with tangerine and pink pepper. This fragrance is to be worn and enjoyed during the day right through into the night.
So what's the story behind Myrica Muse?
"The development of Myrica Muse started in 2020 as a concept to create a fragrance that prioritised the enjoyment of wearing the scent. To create a fragrance that had a singular vision of the muse, captured in a moment. Adding to that, we envisaged not only what scent she would wear, but what book she would read, the drink she would have and the party she would be on her way to. This aperitif moment encapsulates that spirit of reflection, joy and a beautiful soul. A fragrance with a renewed sense of energy, enthusiasm and hope and freedom of confidence."
You need not worry about any unwanted chemicals in your fragrance, Myrica Muse is vegan, free from phthalates, artificial colorants, parabens and formaldehydes and are SLS and SLES free. The new fragrance is dressed up in the classic soft matte bottle, a chic bayberry-inspired red hue with gold lettering. What's not to love!
Myrica Muse Eau de Parfum – £125 for 100ml, £95 for 50ml
Website: www.millerharris.com
Photography courtesy of Miller Harris