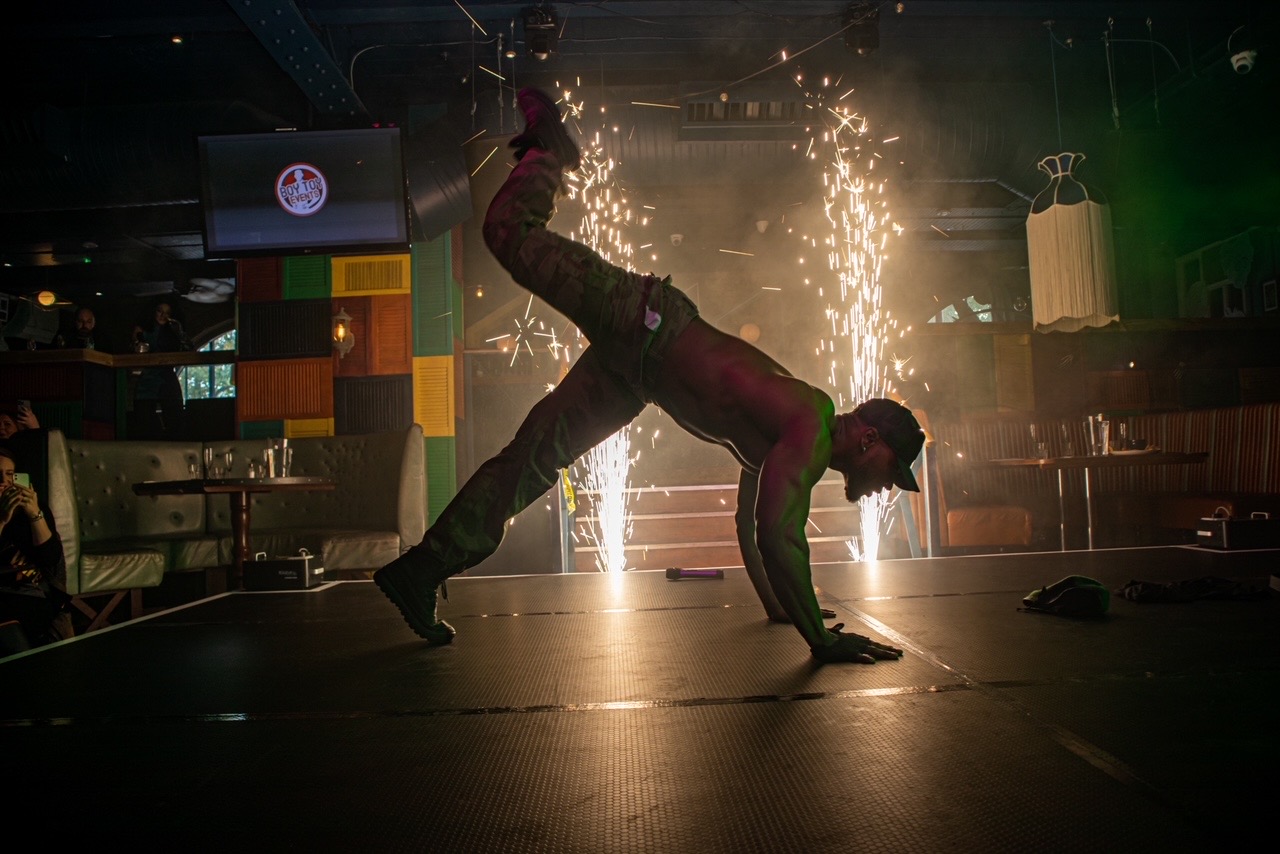 ON IN London reviews the Boy Toy Brunch and it's exactly what we need during a pandemic
Move over Magic Mike(s), there's a new half-naked crew in town.
As temperatures drop outside, at Bar Salsa in Embankment the heat is being turned up. Don't be surprised if you hear excited shouting on the street on a random Saturday while walking past – and do make your way inside the venue if you dare. You won't regret it.
A few weeks ago, ON IN London was invited to experience the Boy Toy Bottomless Brunch – essentially a smorgasbord of attractive men gyrating and swinging their hips at a willing audience – and we haven't been the same since.
Far from being the female equivalent of a strip club, this is a well-organised show with one goal in mind: making sure guests have as much fun as possible.
The prosecco will flow steadily for 90 minutes and the service is impeccable; the moment a bottle is finished, it is swiftly replaced.
The brunch itself isn't the most impressive with our poached eggs and avocado just a tad cold and served on a baguette rather than the hipster's bread of choice (sourdough), but we liked the extra touch of salsa and nacho chips to start.
Let's be honest though – no one came for the food, which is made even more evident by our meal-time entertainment of muscular men walking around in bow ties and tighty-whities, and they definitely do get the crowd revved up.
Honey Foxx, a fabulous drag queen wearing thigh-high red latex boots takes to the stage situated in the middle of the venue, with a glistening stripper pole front and centre, to introduce the evening's line-up. But first she gives us a taste of her own talent and the performance is electric, a perfect start to what will end up being a very messy evening of the best kind.
Then it's time for the boys and each one has a special skill.
First up, it's the young lad in silky white shorts and matching platform heels, who proves that men really should wear heels more often and works the pole like a pro.
He's soon followed by the most popular act of the night, the hunky Jai Seduction, a man who can not only dance but sing, too. It's a sensual performance, designed to get people as frisky as possible.
Tony even approaches our table at one point. Why? To grab this reporter's hand and drag it down his strong, oiled-up abs and towards his crotch. He then goes back on stage, grabs his sizeable appendage and wiggles it at the screaming crowd.
Another glass of bubbly is swiftly downed.
Later, we get a circus performance that leaves us dizzy and a rock performance by Jon Bon Jovi's twin, before the final act of the night: Marshall aka the Boy with the Fire.
As if the audience wasn't already feeling hot under the collar, this large hunk is determined to see us sweating and salivating by putting on a truly brilliant fire show.
There are several hen and birthday parties in attendance –including a mum-and-daughter duo – and numbers are somewhat reduced due to Covid restrictions, but everyone still has a fantastic time. And there are some men in the crowd too, which is refreshing to see.
The Boy Toy Bottomless Brunch is just as saucy as you'd imagine (and just a little bit tacky) but after two long years of pandemic worries, it's exactly what we need.
These boys are saving the world in their own way, one dirty dance at a time.
Written by Almara Abgarian
The Boy Toy Bottomless Brunch is available in London, Manchester, Brighton and Bristol. Check the website for dates and tickets.
Website: https://www.boytoybrunch.co.uk
Instagram: https://www.instagram.com/boytoyevents/
Facebook: https://www.facebook.com/boytoyevents