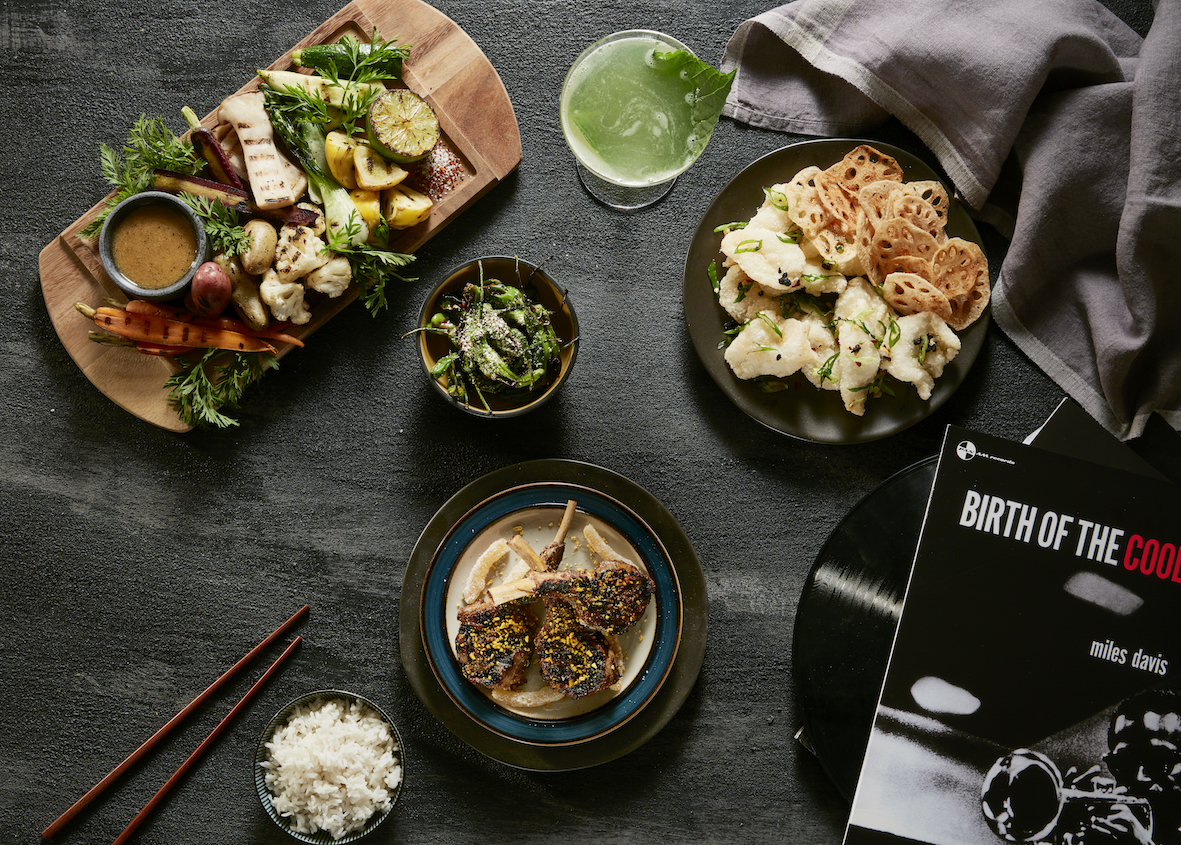 P. F. Chang's one of a kind Asian Table concept rocks London scene
Famous for their Asian-themed casual dining restaurants in the US and globally, P. F Chang will be launching their first ever London site in former jazz club Studio 51 where the Rolling Stones started their rise to fame. After a year of playing in the basement club, it was here John Lennon and Paul McCartney heard the Stones playing and offered them a song that became their first British hit "I Wanna Be Your Man." I wonder who they had in mind when they were writing that.
Co-founder of P.F. Chang's, Philip Chiang who has an interest in art has been collaborating with UK street artist HOOD, who has created a mural over four metres high on the walls, flowing between the two floors. The gold vinyl record lined bar – a nod to Philip Chiang's other passion for music – boasts an impressive Asian inspired cocktail menu. Partnering with Fluid Movement, the minds behind The Worship Street Whistling Stop, the restaurant will also barrel-age cocktails in-house. The tailor-made cocktails created especially for the venue include the 'Fizu' containing sparkling sake, cucumber and lemon oil and the 'Melrose Mary', which is more of a brunch cocktail made with Tequila, umeshu, tomato, spice and pickled pineapple. For whiskey fans, the Witchcraig Sour combines Bourbon, kimchee distillate, lemon and clay. Dangerous…
The all day restaurant and bar will be offering traditional brunch dishes with an extravagant Asian kick and smaller and bigger plates from lunch through to dinner. Fish lovers like me will probably go nuts for the Lobster Benedict and the Fish and Lotus 'Chips' – a crispy black cod dish that has fish tossed with spring onion, ginger, fermented black bean and a side of lotus chips mmmmm! Deepak Kotian, a former chef from Nobu, will cook the menu. Enough said. Promising fresh gourmet cuisine, guests can also enjoy an up close culinary experience sitting at the Chef's Table. This can't be booked we've been told.
With a philosophy of sourcing locally and only using real and whole ingredients, the menu at P.F. Chang's Asian Table will showcase the specific farms where meat was sourced. They also have an in-house bakery. Just imagine what those dumplings will taste like..
Philip Chiang concludes "I wanted to create a special concept for London, P.F. Chang's Asian Table, for our first ever opening in this city that I adore. My love of art and music as well as the food are ingrained in the concept. The essence of the restaurant and its decoration reflect not only my passions but also the location's past as a jazz club''.
The restaurant will be taking bookings from August 4th. Visit pfchangs.co.uk for details.
For more information on P.F. Chang's, please visit www.pfchangs.co.uk
Written by Julia Nelson