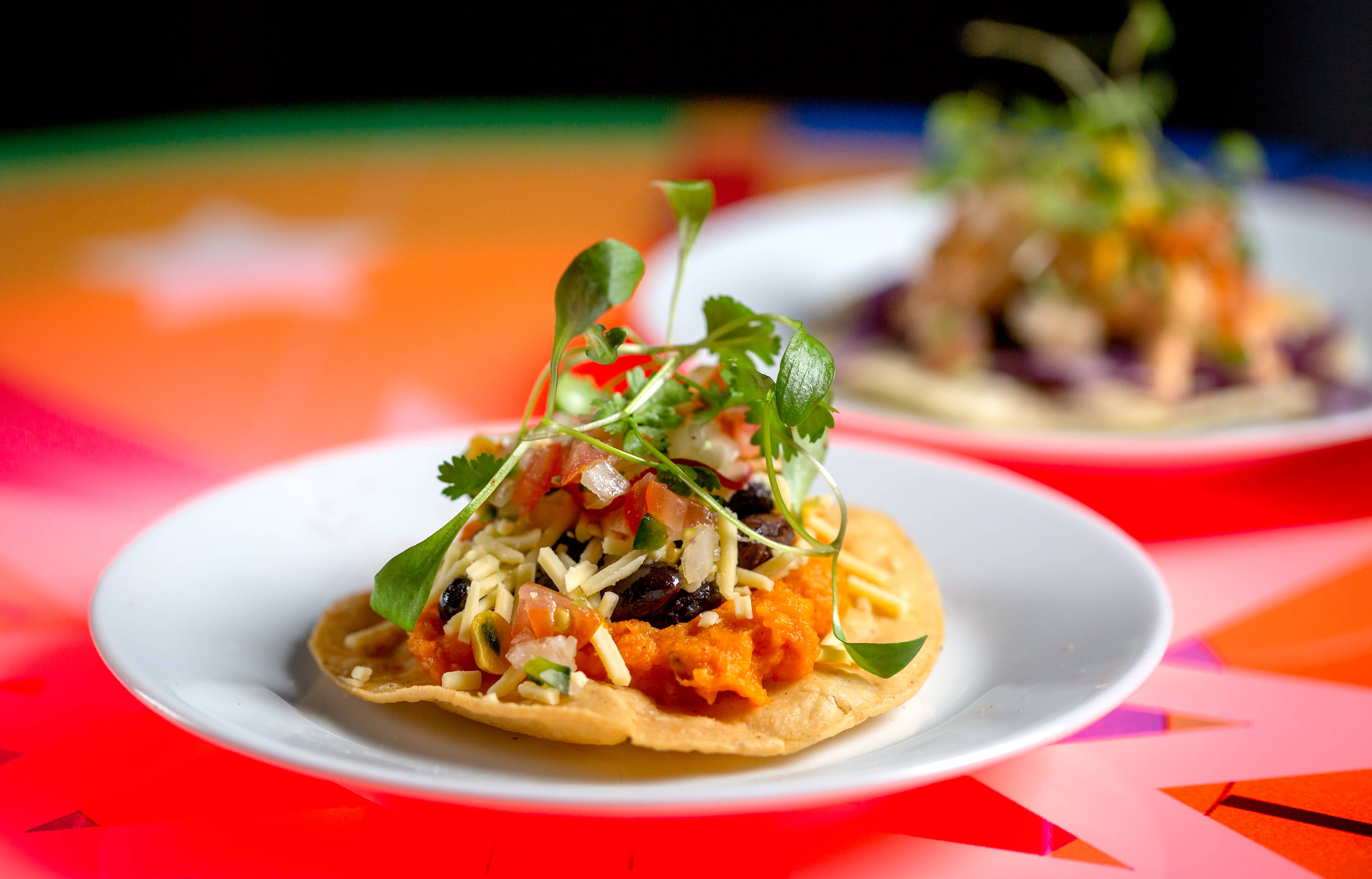 Piano Works West End New Menu Review
What comes to mind when you think of Californian food? If you said, traditional American dishes, health food crazes and seafood you'd be right. Now, with the launch of Piano Works West End's new menu of Californian cuisine you can experience all your California favourites in the heart of London.


Following the success of House of Song's Piano Works In Farringdon, they opened Piano Works Westend on New Years Eve 2017.


Both Piano Works West End and Piano Works follow the same concept. Audience members are encouraged to request their favourite songs then sing and dance to them as the house band plays. The six piece house band comprising two pianists, drummer, guitarist, bassist and horn were fantastic. There is no set playlist and even no set band, as there are over 50 musicians employed by Piano Works West End. No two nights will ever be the same so you can keep coming back to enjoy the only audience-requested, non-stop live music venue in the West End.
Given it is in the West End the design and space reflects this. There are two bars, a stage, dance area and seating, as well as a room for private hire. Top designers from Sound, Lighting and Stage have created an interactive experience for the audience, with light-up musically synched tables and state of the art LED lighting responding to the bands' melodies.
The new Californian menu has a number of starters, mains, deserts and bar snacks on offer. With every few dishes the chef talked about his take on California food, inspired from his time working in America. For starters we enjoyed some shiitake mushroom rolls. My friend enjoyed the quinoa goat cheese salad, which featured lightly smoked English goats cheese, lemon juice, olive oil, nuts, seeds, maple syrup and seaweed. I loved the sweet potato and black bean tostado, which is like a deep fried tortilla. These were paired with Bacchus wine. Made in Essex, it is one of the few British wines Piano Works West End offers. The apple, lemon and lime notes complimented the lemon flavours of the dishes.
We then sampled buttermilk friend chicken with California style BBQ sauce which has a more tangy flavour than the BBQ sauce normally found in the UK. The chicken Caesar salad perhaps featured a little too much lettuce and the chicken a little dry. These were paired with Sauvignon Blanc from the St Clare valley of New Zealand. This tropical, citrus and earthy toned wine pairs perfectly with white meat and fish.
For seafood lovers, there is a tuna poke bowl and shrimp tacos. Unfortunately I am not a big seafood eater, but my friend enjoyed them. The fried Californian rolls of cucumber, avocado, dried nori and wasabi mayo were crispy and the sauce created a tangy note. These were paired with Pinot Noir, a red bold wine.
For vegetarians or those wanting to eat healthy, try the kale and butternut succotash made of courgette, onion, chilli, cherry tomato, cheddar cheese, freekah, charred corn and broad beans. The kale adds a splash of colour and texture to the otherwise traditional Californian vegetables. For something a little more traditionally American, try the hot dog with curly fries. The mustard was perhaps a touch too strong and spicy for my liking, but this hearty snack was filling. The BBQ pulled pork bowl and the BBQ cauliflower bowl were both lovely dishes and the pork was very succulent. The bean chilli served with rice, homemade nachos and vegan cashew cheese was one of my favourite dishes. They were served with Malbec red wine from Argentina.
We sampled all four of the deserts. I'd always heard of key lime pie from American television shows, but here was my first tasting of it. Made with lemon curd, biscuit crunch, meringue and lime sherbet, you can definitely taste the citrus flavours. The healthy coconut fruit bowl was a little too coconut flavoured for my tastes. The banana split served with ice cream, toffee sauce, and popcorn was another option for desert. We eagerly anticipated the s'mores chocolate brownie and it did not disappoint. Rich and bold, it was by far our favourite desert. These were served with Blush sparkling wine.
The Autograph Cocktail Collection serves experimental beverages inspired by world known film and music studios. The names include Pinewood, Hitsville USA, Abbey Road and the Astoria. For those who have slightly more traditional tastes, there is a Signature Cocktail.
Being part bar, part restaurant, part concert and part party,Piano Works West End is the place to be. You'll be singing along and dancing in no time.
Address: Piano Works West End, 47 Whitcomb Street, London
Or #HouseofSong
Written by Caitlin Neal