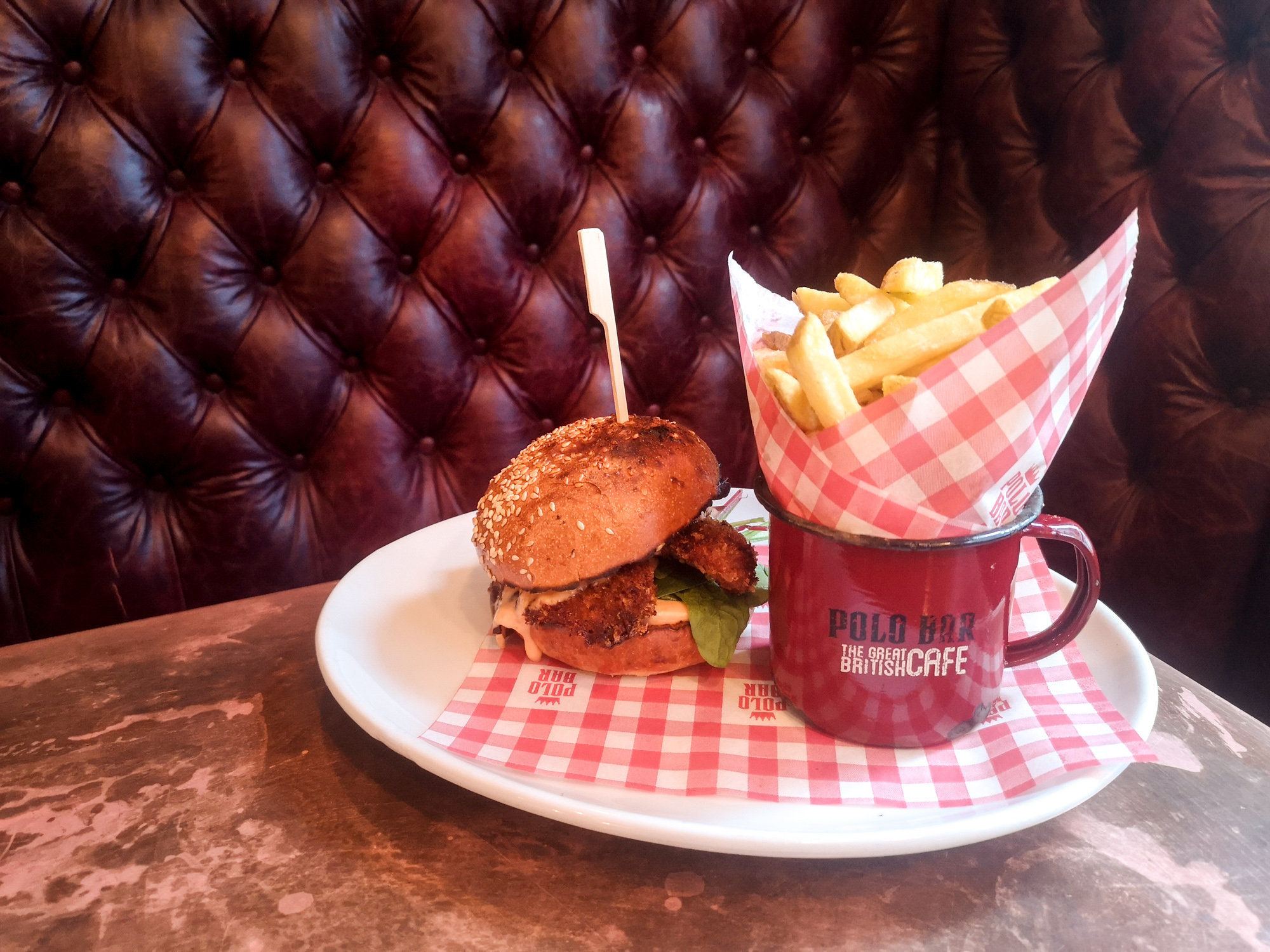 You can find a British cafe on most busy high streets, but British cafe Polo Bar, goes the extra mile, they have a menu packed full of British classics, along with largely stacked pancakes and a boozy drinks menu, they are open 24 hours, which means you can waltz in anytime of the day!
Polo Bar, is opposite Liverpool Street station, so its easy to find, it has three floors and if you head up to the top floor, you'll get a good view of the bustling station opposite. We visited Polo Bar in the evening and headed straight up stairs for the view.
The menu is packed full of delicious dishes, you will find an English breakfast fry-up, toasted sandwiches, burgers, steak, sausage and mash, the list goes on… They also have veggies covered with veggie burgers and meat-free sandwich options.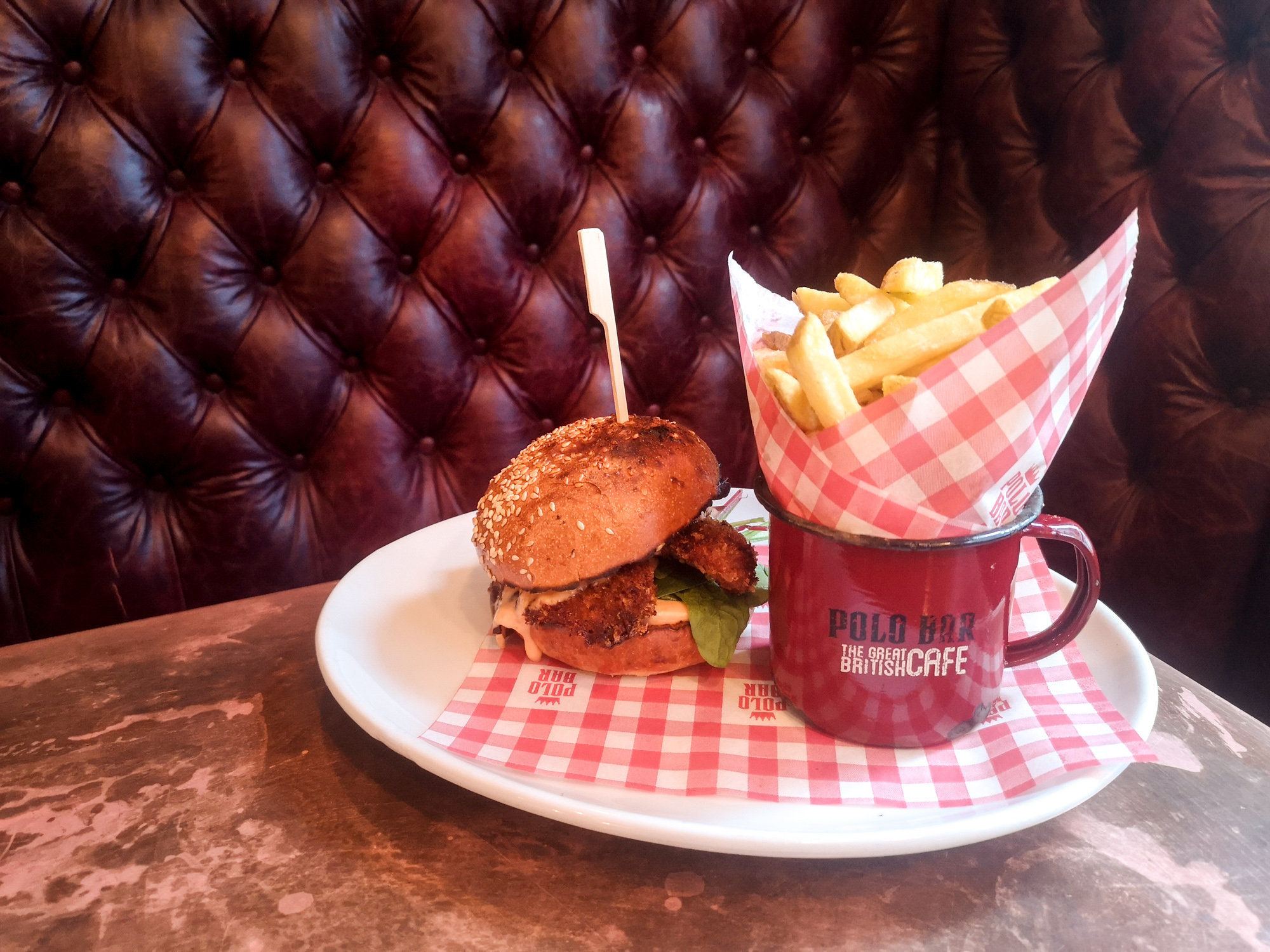 We opted for their tasty looking burgers, I went for the cajun chicken burger with fries. The chicken was tender with a crispy coating, it came with a dripping cajun tangy sauce which made it feel naughty, which I devoured greedily along with the fries.
I did however save room for dessert, as I heard through the grapevine, they serve up epic looking stacked pancakes, and what I actually mean is I stalked their instagram page prior to visiting, salivating at their stacked pancake photos.
A lover for chocolate, I of course ordered the Cookies and Creme pancakes, four pancakes with chocolate sauce smothered all over it, a dollop of vanilla cream and a naughty Oreo biscuit nestled in the creme. I mean if this isn't dessert heaven, I don't know what it! Well that's what I thought until I saw my dining partner's dessert, she went for the red velvet pancake stack. Five pancakes stacked on top of each other with a generous amount of vanilla ice cream, berries, cherries, and vanilla cream and let's not forget the thick wedge of red velvet cake that came with it too. These guys don't mess about with little dainty portions, they want you to feast your eyes on a piece of dessert art before you gobble it all up.
The pancakes were fluffy and with all those toppings they were sweet, rich and moorish. Come with an empty stomach if you intend on getting stacked pancakes, you won't be disappointed!
Address: Polo Bar, 176 Bishopsgate, London EC2M 4NQ
Website: http://polo24hourbar.co.uk
Written by Nyla S.