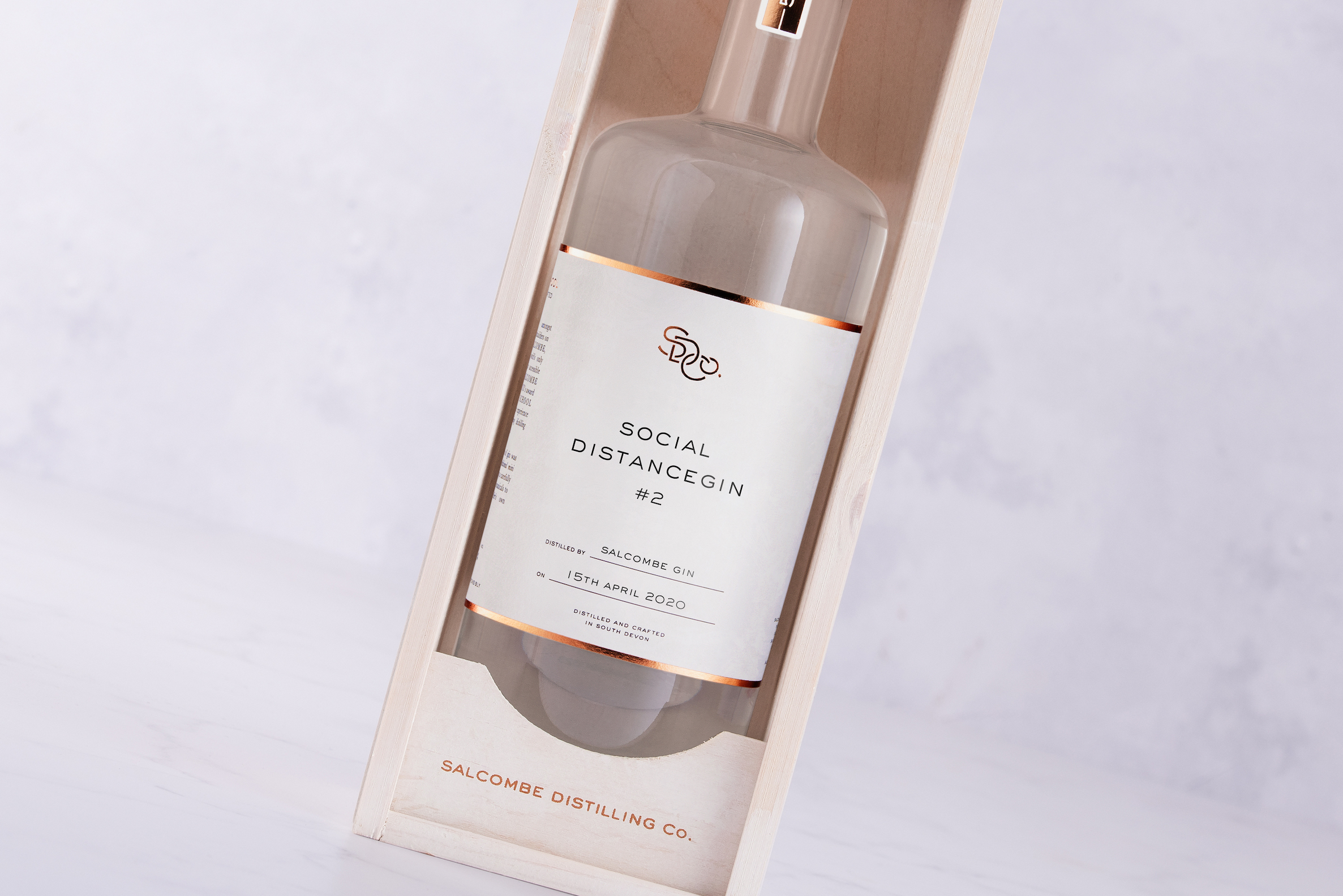 Salcombe Gin launches Virtual Gin A Cool Schooling Programme.
Have you been getting bored at home and desperate to get out and visit a distillery? Well with Salcombe Gin you can… without even leaving your home as they've come up with three innovative ways to make your own gin from the comfort of your home.
Who are Salcombe Gin? Well they're an award-winning spirits company based in South Devon and they've just launched their Home-Gin-Schooling programme with three virtual offerings for you to enjoy from the comfort of your own home. A typical bank holiday weekend would see Salcombe Gin's waterside distillery and bar bustling with visitors, with over 6,000 guests visiting their coastal distillery in May 2019. Now gin lovers across the nation who are unable to visit the distillery due to lockdown and social distancing rules can experience a slice of the gin making action virtually this spring and summer.
HOME-GIN-SCHOOLING
The three new bespoke offerings include the chance to enjoy a Virtual Gin School experience via live video with a member of Salcombe Gin's expert distilling team as well as the option to re-create a recipe you have previously created at their popular Gin School or create a whole new gin recipe using the new online service. Whatever you choose you will receive your unique creation, complete with personalised labels, a copy of the recipe and a serving suggestion for you to enjoy at home.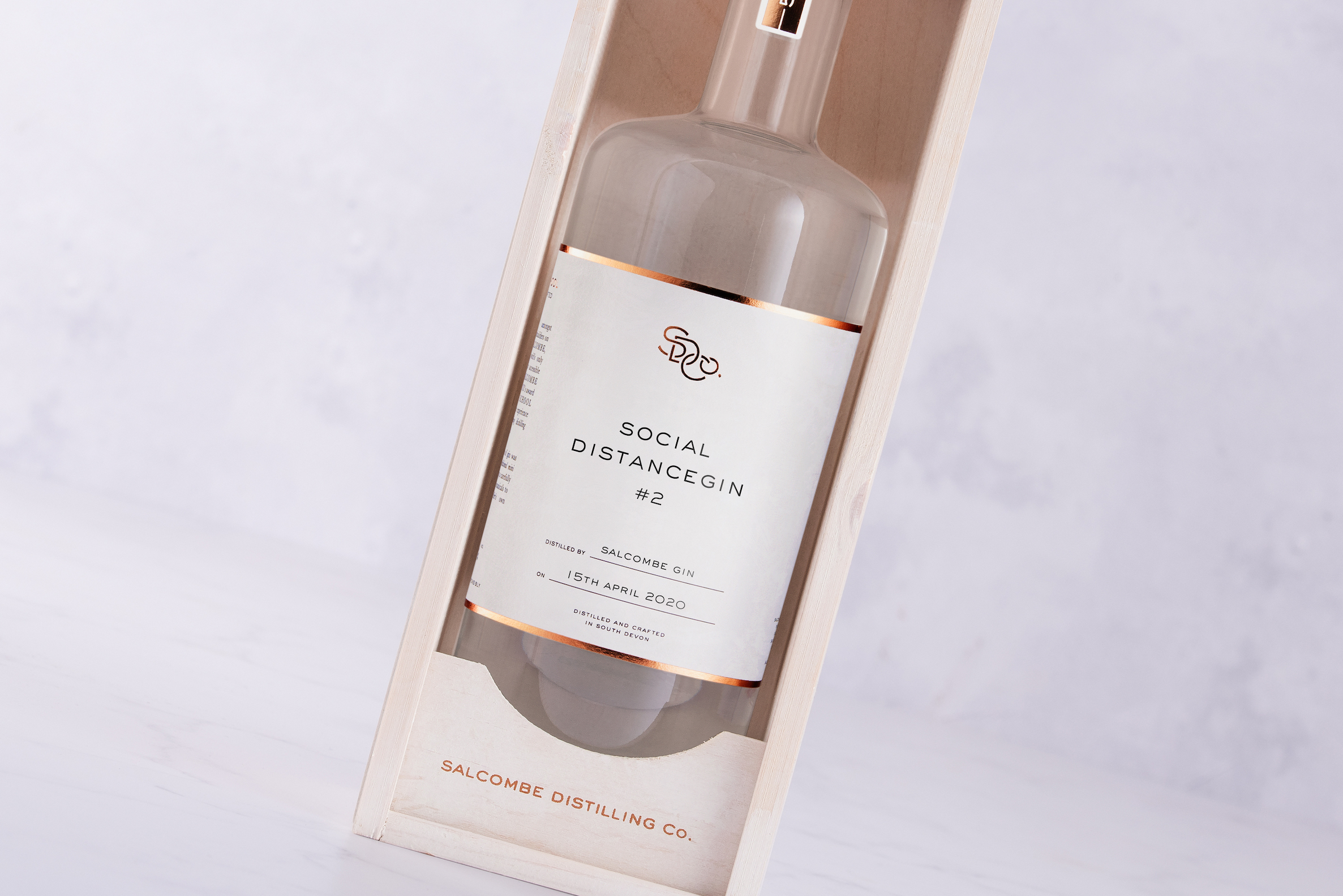 VIRTUAL GIN SCHOOL
Get together with your friends and family for an interactive live distillation with one of Salcombe Gin's expert distillers over video and learn the art of distillation. You and your group can learn how to develop a well-balanced and harmonious gin as you co-create a unique gin recipe from an extensive range of citrus, herbal, floral and spice botanicals.
An expert distiller will guide you
through each step of the process and explain why making the all-important cuts plays a huge role in your spirit's flavour profile.
Finally, you'll choose a name for your gin, which will be printed and placed on your personalised bottles.
Up to four households can tune-in and co-create the gin, which will then be made into four 70cl bottles which are presented in wooden boxes, complete with a recipe card and serving suggestion for you all to enjoy at home. Complimentary delivery of the bottles is included for up to four UK addresses.
The Virtual Gin School is available to book via www.salcombegin.com/home-gin-schooling for £300.
CREATE A NEW GIN
With Salcombe Gin's new online service you can now create your own bespoke gin. Simply decide the flavour profile of your new gin by choosing from a list of botanicals which have been carefully selected and hand sourced by Salcombe Gin's team. Their expert distilling team will bring your recipe to life using a traditional mini copper pot still to create two 70cl bottles of gin for you.
You'll also choose a name for you gin which will be printed on a personalised label before being placed in a presentation box complete with recipe card and serving suggestion. Complimentary delivery of the bottles is included for one UK address.
Create and order your new gin via www.salcombegin.com/home-gin-schooling for £95.
RE-CREATE YOUR GIN SCHOOL RECIPE
Have you previously visited Salcombe Gin's award-winning Gin School and are longing for another taste of your unique creation? If you loved the bespoke gin recipe you created and would like to receive more bottles to enjoy at home, then Salcombe Gin has you covered. With the new online service, you can now select the botanicals and quantities from your previous visit and the distilling team will re-create your gin for you.
Two 70cl bottles of your gin will be delivered to your doorstep in a presentation box, complete with a personalised label and serving suggestion. Complimentary delivery is included to one UK address.
Re-create and order your gin via www.salcombegin.com/home-gin-schooling for £95.
www.salcombegin.com
instagram.com/salcombegin