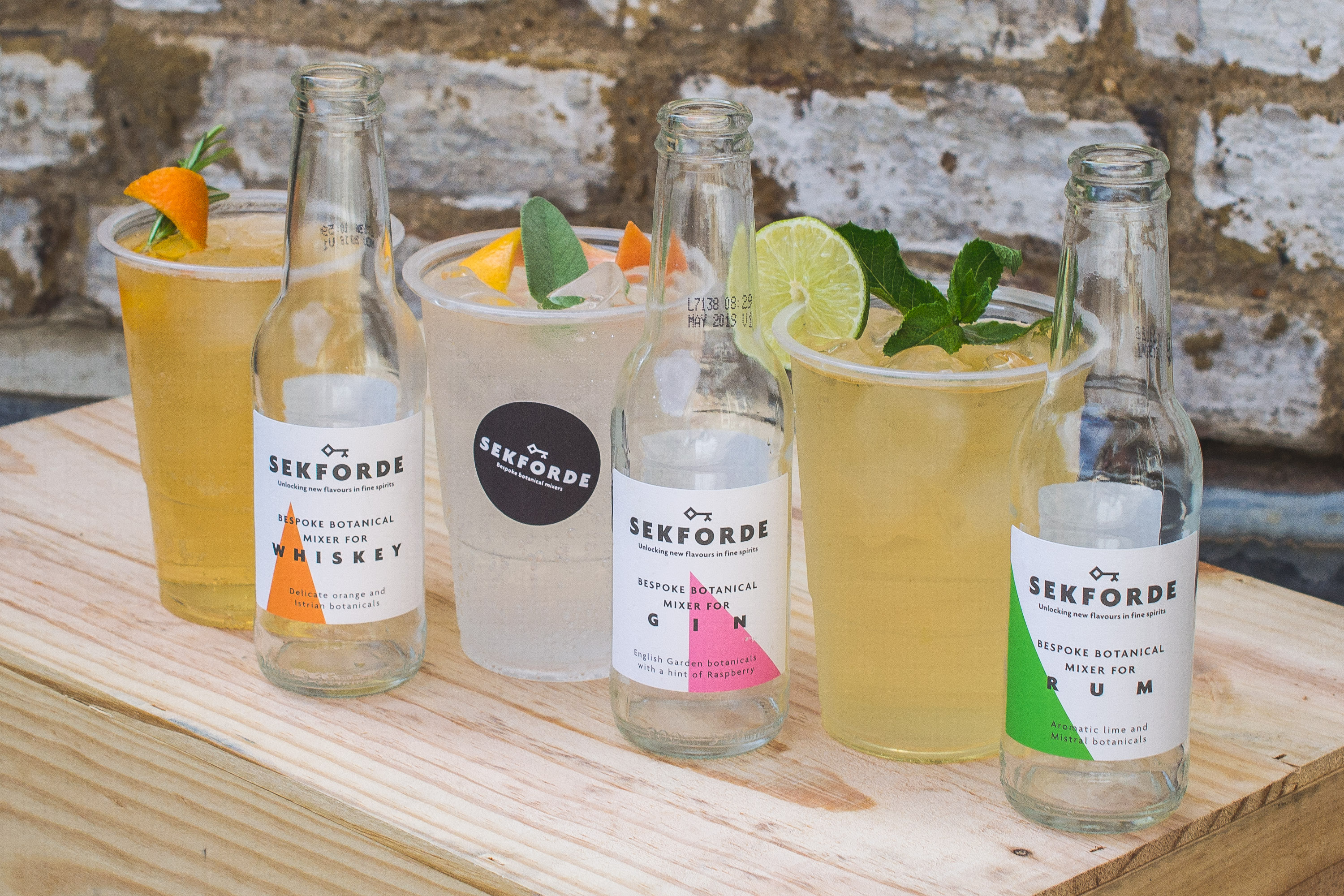 Sekforde Mixer Party Review
We've previously reviewed Sekforde Mixers (onin.london/sekforde-mixer-review) and were really impressed. So getting an invite for an intimate party with Tom and Talula White who created Sekforde botanical mixers, was a must visit occasion.
These sugar free, natural and botanical mixers are specifically designed for whiskey, rum and gin. Each one of the three mixers has been designed to enhance the flavour of the spirit without overpowering it. Co-founder Talula White says: "Our taste trials show that people welcome new ways to enjoy dark spirits, especially with interesting botanical flavours rather than being drowned in sugary cola or ginger beer".
Sekforde for Gin has English Garden botanicals with a hint of Raspberry and it's favourite. We tried it with Sacred Gin on the night and it was extremely easy to drink. With a twist of grapefruit, it was refreshing and the perfect summer drink.
The Sekforde for Rum  provides aromatic lime and Mistral botanicals and was created to enhance the flavour of Rum. The recommended serve is in a tumbler or copa glass with ice and a twist of lime peel and mint sprig. Plantation Rum was the recommended pairing on the night and my plus one and I had differences of opinions on which one best went with Sekforde for Rum. I preferred the 3 star Plantation Rum as it had a mojito vibe to the drink, while my friend preferred the Plantation Pineapple as the Sekforde, really enhanced the flavour of the rum.
Last but not least is the Sekforde for Whiskey which provides a delicate orange and Istrian botanicals to the mixer. The sweet orange flavour and hint of rosemary include a combination of dry bitters. This drink was created to show non-whisky drinkers there is a way to enjoy this spirit. It had the desired effect as my friend announced 'it makes whisky bearable'.
We walked out of the event with a nice gift bag with all the flavours so we look forward to trying more Sekforde's with the different rums, gins and whiskeys in our collection.Sekforde can be purchased for £1.00 – £1.49 from 31 & Dover and Harvey Nichols.
Website: www.sekfordedrinks.com
Twitter: www.twitter.com/Sekfordedrinks
 Instagram: www.instagram.com/sekfordedrinks
Facebook: www.facebook.com/sekfordedrinks
 Written by Tegan LeBon