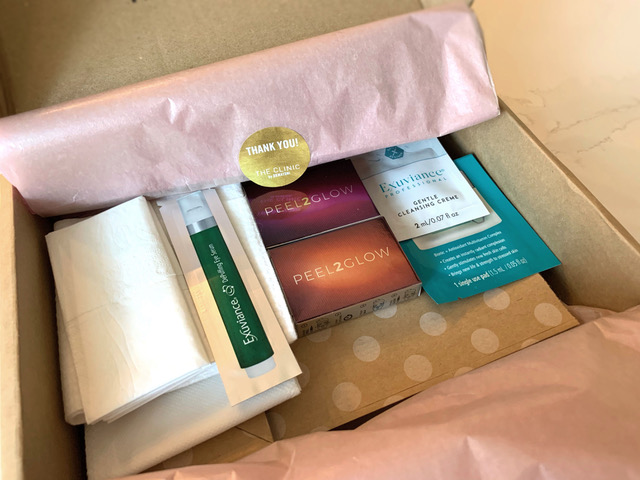 SkinFit Self Care Boxes from The Clinic by Dr Mayoni Review
If you're like me, you're already over lockdown 3.0 and in desperate need of some pampering. So The S
kinFit Self Care Box from The Clinic by Dr Mayoni couldn't have come at a better time.
We were sent a box to review and loved the 45 minute at-home retreat where medical-grade skincare and step by step online facials meet mindfulness and guided visualisations.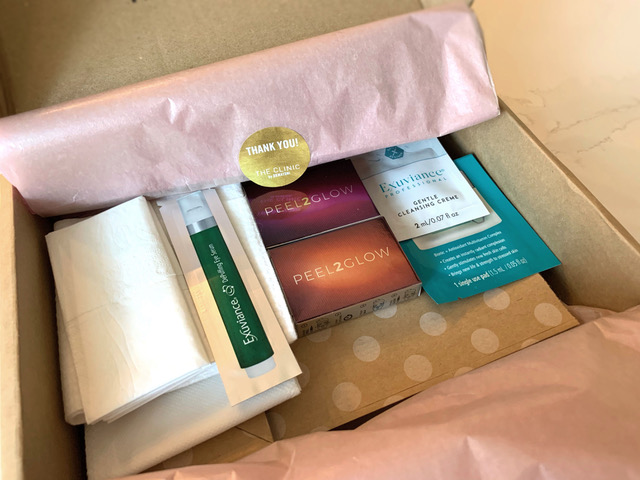 The SkinFit Self Care Boxes from The Clinic by Dr Mayoni is a recyclable box of goodies that contains all you need to look after your skin in a mindful way, including award-winning skincare and tools, alongside some extra surprise treats.

The Self Care Boxes can be used at home, with support from The Clinic by Dr Mayoni website. Here you will find YouTube videos with online visualisations and instructions on how to perform your own selfcare, guiltfree facial. You can choose to do this alone or with friends and family, or perhaps create your own Self Care community where you check with each other, taking time out to focus on your own downtime and relaxation.
Self-Care is incredibly important right now. These are treats that can be used for yourself and of course, they make the BEST gifts during these challenging times. By looking after yourself mindfully and without guilt, you are able to care for those around you better and be your very best self at home and work. I know I felt more prepared to face work the following week after I spent nearly an hour switching off and focusing on myself.
What is in the Self Care box?
• Skincare products for 2 treatments, including:
o Exuviance Gentle Cleansing Cream – Containing antioxidant properties, this is
suitable for all skin types and rinses easily, leaving the skin fresh, smooth and soft
o Peel 2 Glow Ph3.5 – The Peel gently exfoliates to reduce fine lines and improve appearance of the skin, whilst the Glow is a powerful antioxidant cocktail to refresh and
leave skin radiant
o Exuviance Purifying Clay Mask – Purifying and revitalising non-setting clay mask to
deeply cleanse and detoxify the skin
o Exuviance Deep Hydration Treatment – Unique water-gel formula that melts into the
skin, refilling deep moisture reserves and strengthening skin barrier
o Exuviance Skin Rise Daily Peel Pads – Treats stressed skin with powerful toning,
moisturising and antioxidant effects to stimulate cell renewal and strengthen skin
o Cold Therapy – Analgesic effect upon application to local tissues to reduce
inflammation and redness, whilst smoothing and tightening the skin.
o Exuviance Depuffing Eye Serum – Decongests, de-puffs and tones the eye area for
a rested, youthful appearance.
o Exuviance Hydrafirm – Unique combination of multi-tasking ingredients to target all
visible signs of ageing and restoring youthful, plumping moisture.
• Access to Dr Mayoni's YouTube videos with instructions on how to use products effectively
• Access to a video visualisation exercise from Mindfit Life Coach – Danielle McKenna
• Voucher for a complimentary skincare consultation at The Clinic by Dr Mayoni
• Voucher towards a full-sized skincare product from your box
• Voucher towards one of their Live Selfcare: Guiltfree Group Events
Packages start from £75 with £5 being donated to Their Future Today
Post and packaging charged separately
I did mine the other night and it was a lovely escape from the real world. It was relaxing, easy to follow and brought a little more normalcy to my life. I can't recommend this self-care box enough! So go on treat yourself and purchase it. You won't be disappointed!
Available to buy at:
https://www.drmayoni.co.uk/product/skinfit-self-care-guilt-free/