Following the success of The Piano Works in Farringdon, the house of song has brought Studio 88 to Leicester Square. The bar and restaurant is inspired by the creative studio spaces for music, dance and film industries in the London West End and the fact that there are 88 keys on a keyboard.
Like Piano Works, Studio 88 offers non-stop live music that the audience controls with an ever changing rotation of  the Studio 88's six-piece house band consisting of two pianists, a drummer, guitarist, bassist and horn. We loved Piano Works (www.onin.london/piano-works-sunday-bottomless-brunch-review) so there's no surprise we loved the music here at Studio 88. Given the location, there were more people at the venue so your songs won't always get chosen but the music that is played is pretty epic.
The menu is California Cone-based – bamboo cones filled with Californian-influenced food. For only £25.00, you receive a 6 course cone menu of Raw Vegetable Rolls, Crab Fritters, Coconut Chicken Curry, Miso Glazed Pork, Shittake Mushrooms and Pineapple Mouse with a glass of prosecco. The food was lovely, though a little on the small side and we still left feeling a bit hungry afterwards. Definitely worth the price though if you want a light meal and drinks while listening to live music. We washed our food down with a range of cocktails including the Walt Disney Studios, Hitsville Studios and Astoria Studios. We loved the names influenced by film studios here and the drinks were short and sweet. My favourite was definitely the Walt Disney Studios, as it came with the most adorable little bird – definitely the drink to ensure your inner Disney princess comes out to play.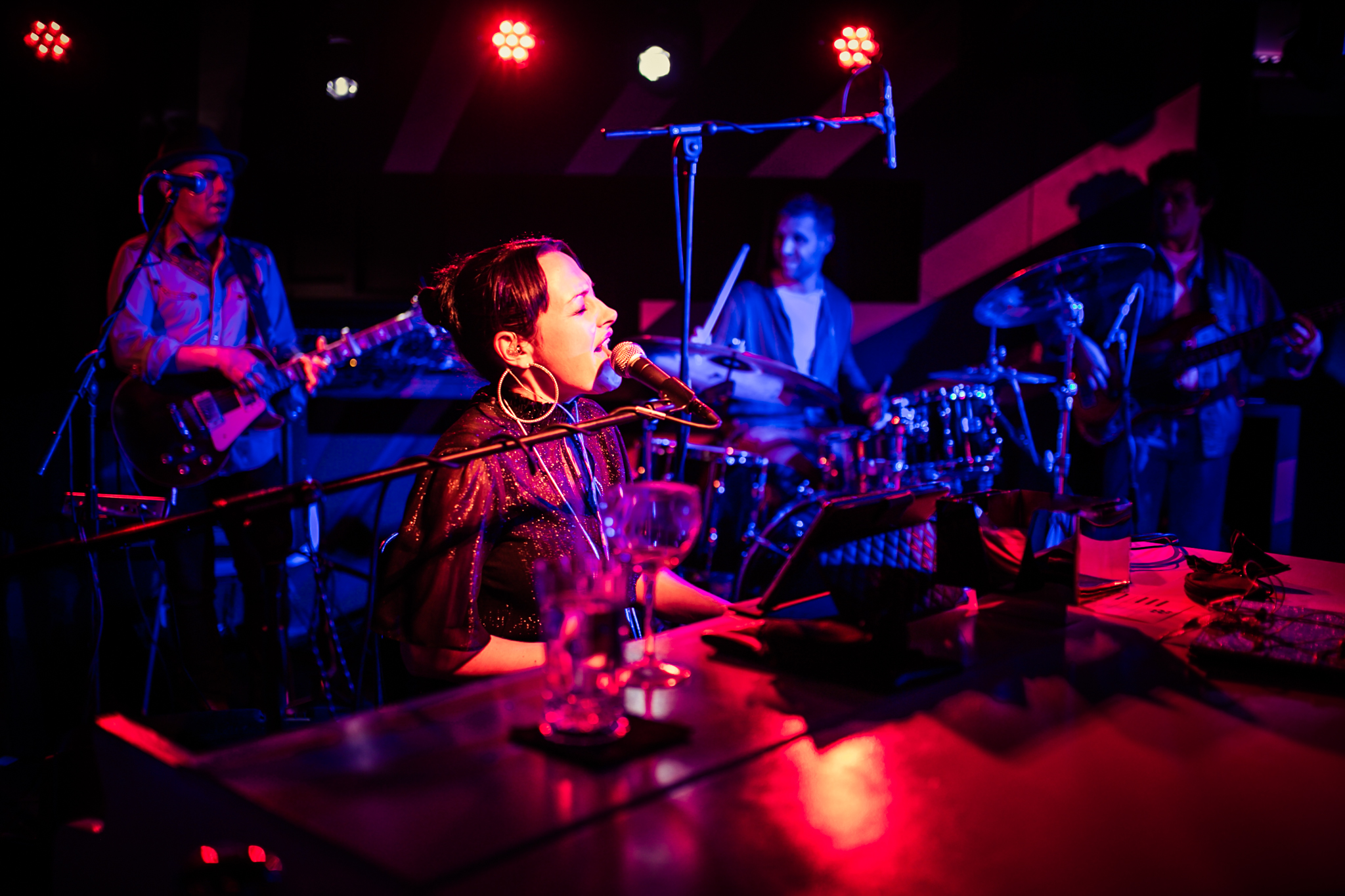 Studio 88 was the perfect venue to spend a Friday night as the booths allowed for conversation with friends or a date, while also maintaining a great party vibe. We'll definitely be back.
Website: www.studio88.bar
Address:
Studio 88
47 Whitcomb Street
London WC2H 7DH
FB/Instagram/Twitter: studio88.bar
#HouseofSong
Written by Tegan LeBon